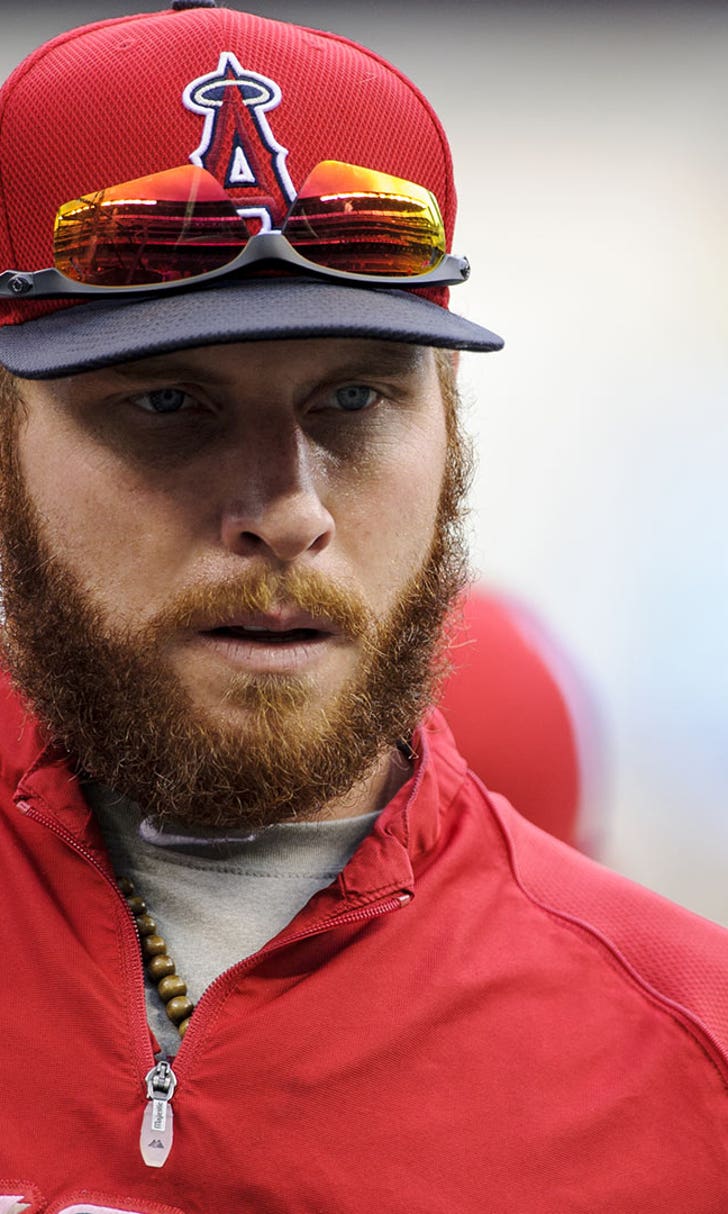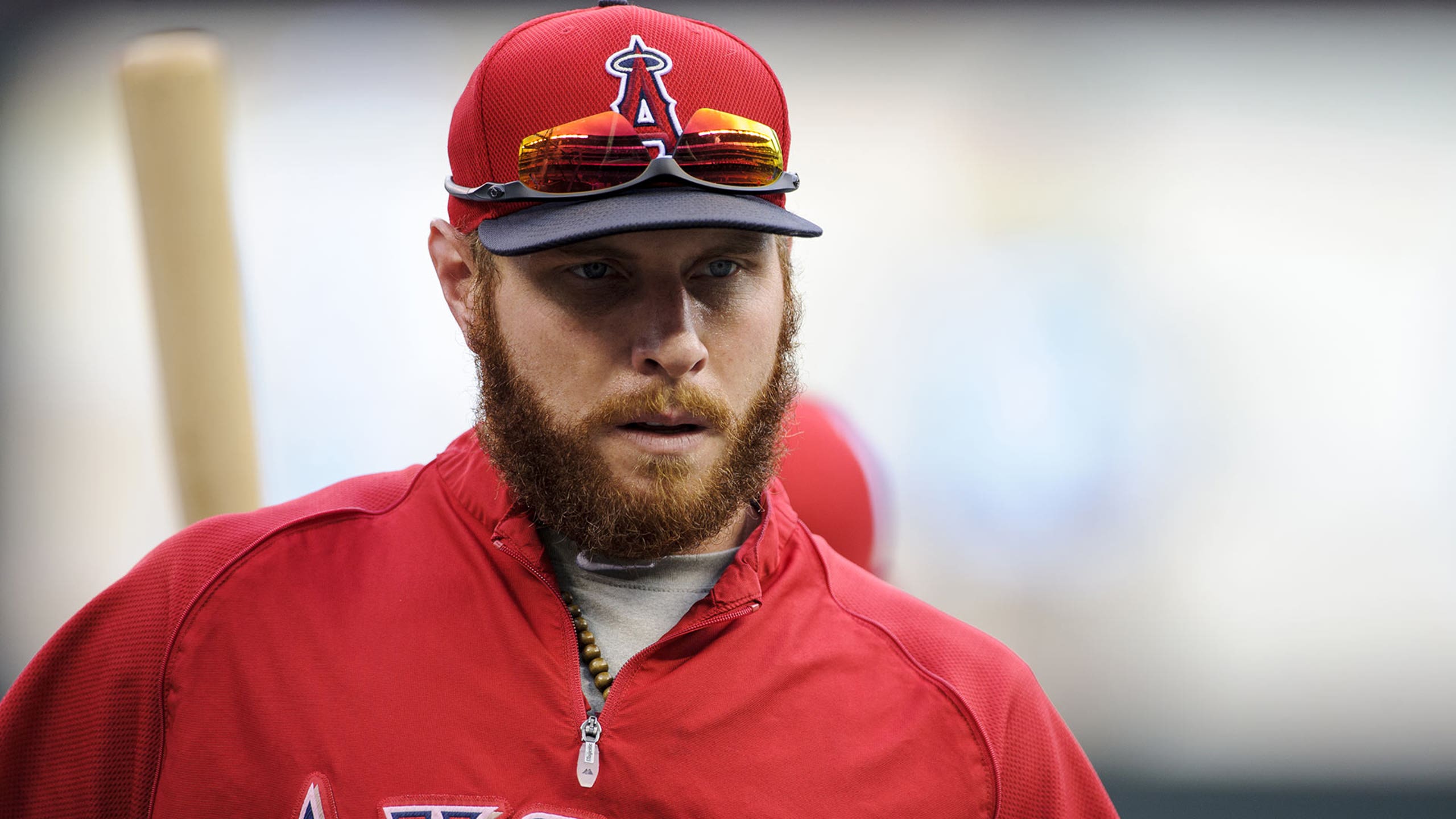 To trade Hamilton or not to trade him? That is the question for Halos
BY Ken Rosenthal • December 16, 2014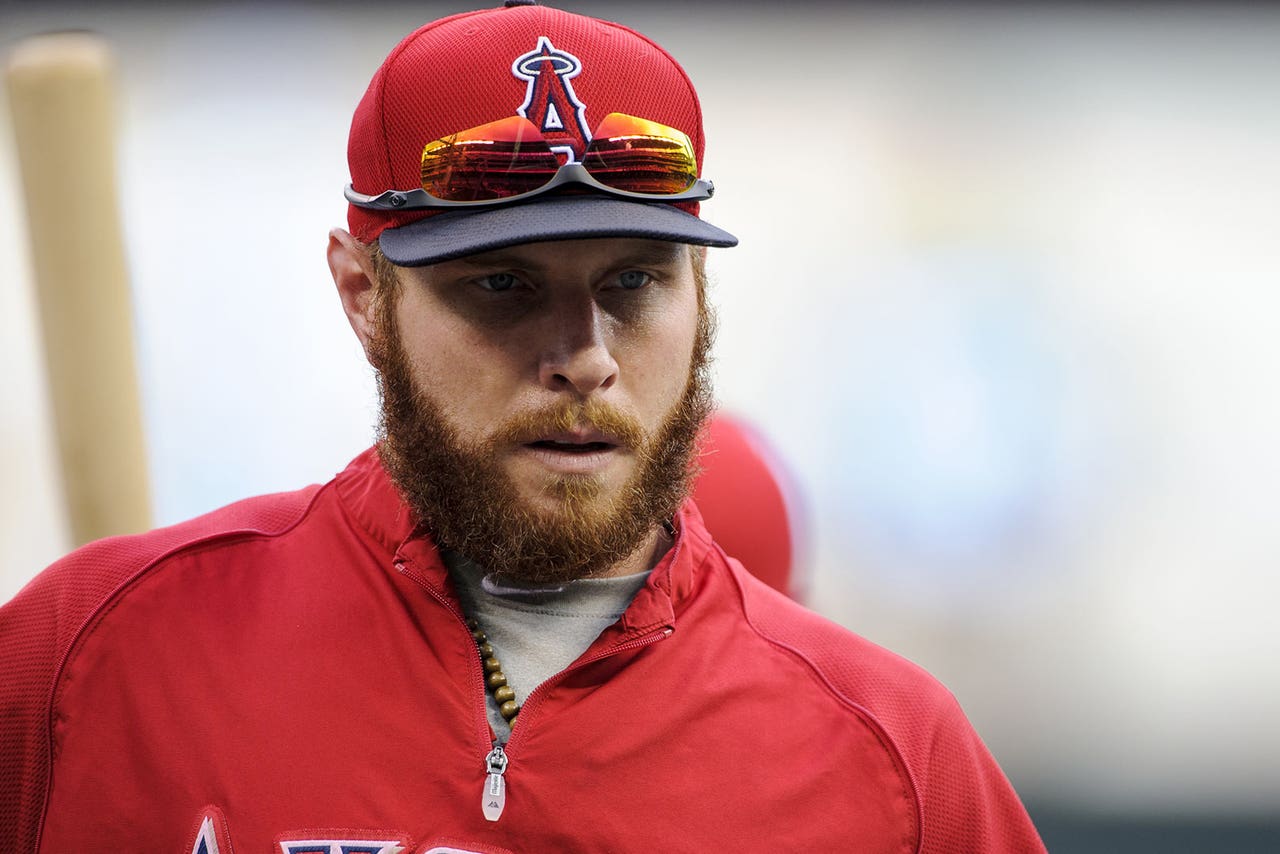 A scout with whom I speak regularly predicted Tuesday that Josh Hamilton would not open the season as a member of the Angels.
I would not go that far. But I would bet that Hamilton does not complete the final three years of his contract with the club.
The Angels, according to major-league sources, have discussed a possible Hamilton trade with at least two teams this offseason, the Rangers and the Padres.
The talks were exploratory in nature; they did not gain traction, and the Angels did not contact Hamilton about waiving his no-trade clause, sources said.
If anything, the moves the Angels have made this offseason — acquiring outfielder Matt Joyce from the Rays on Tuesday and hiring Johnny Narron, Hamilton's former accountability partner with the Rangers, as their Triple-A hitting coach — were designed to benefit Hamilton.
Joyce, like Hamilton, is a left-handed hitting corner outfielder; his arrival will enable manager Mike Scioscia to be pro-active in resting Hamilton, who turns 34 on May 21. Narron, meanwhile, will provide not only a steadying presence for Hamilton, but also work with him on his hitting in spring training.
Angels general manager Jerry Dipoto declined comment on any trade questions involving Hamilton, who is owed a whopping $83 million over the next three seasons.
Dipoto, however, said emphatically that the team is not giving up on the player.
"We do believe in Josh," Dipoto said. "We've seen it every day when he takes batting practice. We've seen him hit balls that humans shouldn't hit. What he does, 99 percent of the players can't do.
"We are absolutely of the belief that the ability is there for him to do the things that he has done in the past. Now we have to help him turn the key to bring the ability out."
That process will take time. So, if a trade is to happen, it does not figure to anytime soon.
The Angels, like most clubs, will listen on any player. Reasonable men may disagree on whether they are shopping Hamilton or simply fielding inquiries on him. The question might only be one of semantics, and ultimately is of little consequence.
Of course the Angels would move Hamilton, if such a deal could make them younger, cheaper and more athletic. The problem is that Hamilton's value is down, and a trade only might be possible if the Angels assume nearly all of his remaining obligation — something they are not presently willing to do, sources said.
Executives with both the Rangers and Padres have seen Hamilton at his best; the Rangers are Hamilton's previous club, and the Padres' new front office includes two former Rangers executives, general manager A.J. Preller and vice president of scouting Don Welke.
Neither team, however, is willing to risk a major investment in Hamilton, who appeared in only 89 games due to injuries last season and batted .263 with 10 homers and a .745 OPS.
Hamilton missed nearly two months early after undergoing left-thumb surgery in April, then played in only one regular-season game after Sept. 5 due to ribcage and chest injuries. He returned for the postseason, but went 0 for 13 with no walks as the Angels were swept by the Royals in the Division Series.
"Unfortunately, that left a bad taste in people's mouths," Dipoto said. "But Josh is a good guy. He has a very good way about him. He's easy to like. There is no dysfunction between him and his teammates, him and the coaching staff, him and the manager."
The question now is whether the Angels can salvage Hamilton as a player, knowing that he occasionally seems distracted and even defeated when things do not go his way. Teams want to know what to expect from their players. It's difficult for the Angels to know what to expect from Hamilton.
Part of Hamilton's problem could be Angel Stadium of Anaheim, which is a far less-hitter friendly environment than his previous home, Globe Life Park in Arlington. In two years with the Angels, Hamilton's OPS is .661 at home, .814 on the road and .741 overall.
The composite number still qualifies as above-average for a major-league outfielder. So, while Hamilton might not produce at the level the Angels expected when they signed him to a five-year, $125 million contract after the 2012 season, they still view him as a potential asset.
Time will tell if they are correct. To trade Hamilton, the Angels would need other teams to view him as a potential asset, too.
---
---