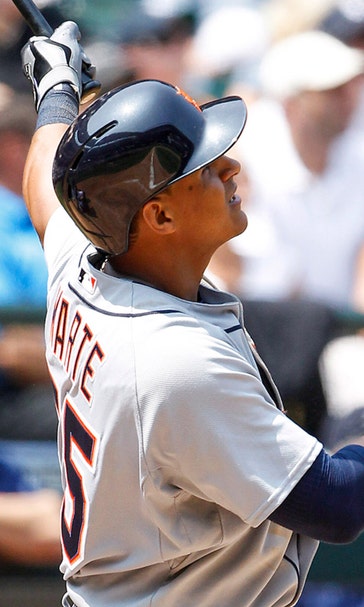 Tigers rookie Jefry Marte comes up big in first major-league start
July 9, 2015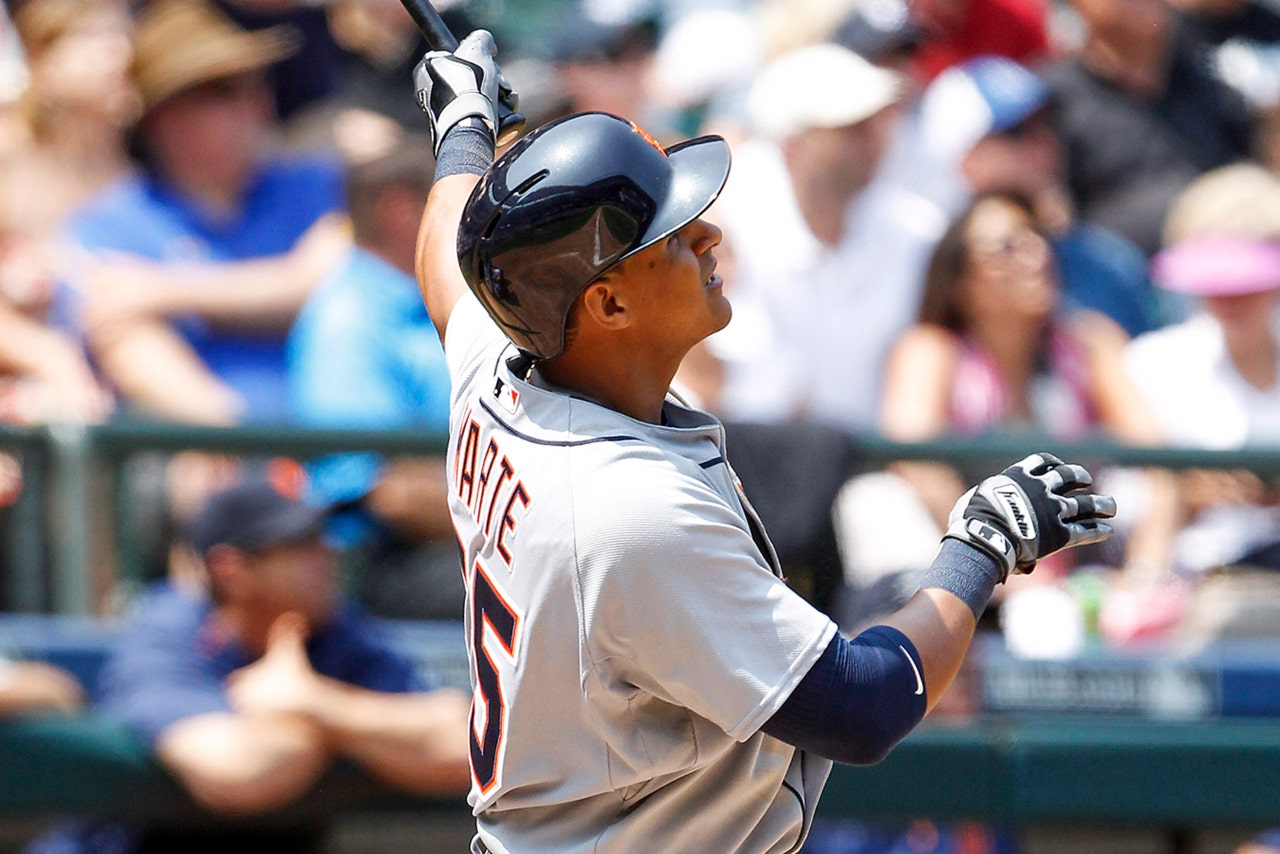 It took him 7 1/2 years to make it to the big leagues, but when Jefry Marte finally got the call, he made it count.
The Tigers rookie made his first major-league start on Wednesday, collecting an RBI double and homering in Detroit's 5-4 victory over the Mariners.
"I'm so excited, man," Marte said (via MLB.com) after the game. "First career homer in the big leagues. Man, I don't know what to say."
Marte has had a long, hard road to the majors. At only 23 years old, he's considered a minor-league veteran. He was rated as a top-100 prospect when he was drafted by the Mets six years ago, then was traded to the A's in 2012. He signed with the Tigers this past offseason as a minor-league free agent.
Marte, a utility infielder, was called up from Triple-A last week when Miguel Cabrera landed on the disabled list. He will serve as the right-handed-hitting portion of a first-base platoon with Marc Krauss for the time being.
His first major-league hit came in the second inning, a double down the right field line.
In the fourth, he hit his first big league homer off of Mariners starter J.A. Happ to give the Tigers a two-run lead.
"The goal is to work hard every day," Marte said via MLB.com, "because you don't know when the team's going to give you an opportunity to play here."
(h/t MLB.com)
---
---