Major League Baseball
Major League Baseball
Tigers' Martinez injures knee, could miss season
Published
Jan. 17, 2012 10:34 p.m. ET

Tigers star Victor Martinez could miss the entire 2012 season after injuring his left knee during offseason conditioning.
The Tigers said Tuesday the 33-year-old Martinez tore his left ACL last week. An MRI on Monday in Lakeland, Fla., revealed the injury. The slugging designated hitter will be evaluated again next week, but the team fully expects Martinez to need surgery.
Detroit won the AL Central by 15 games last year and reached the AL championship series behind Justin Verlander, Miguel Cabrera and Martinez. The Tigers suddenly face a much murkier outlook for 2012.
''After you feel sorry for yourself for a day or so, you move on,'' general manager Dave Dombrowski said. ''We have a good club. We've got a lot of players who will step up.''
Team trainer Kevin Rand said it will be hard to estimate when Martinez may return until after surgery.
''We get a timeline coming out of that,'' he said.
Martinez hit .330 with 103 RBIs in 2011, helping Detroit win the division in his first season with the Tigers. He signed a $50 million, four-year contract before last season.
Martinez and Cabrera formed a powerful pair in the middle of the lineup, and manager Jim Leyland had nothing but nice things to say throughout the year about Martinez's upbeat presence in the clubhouse.
Although he spent some time on the disabled list early in the season with a right groin problem, Martinez was still able to play 145 games. He was brought in to fill the DH spot and also play occasionally behind the plate, but he had a hard time catching toward the end of the season after hurting his left knee in August.
That injury was bothersome but not nearly as serious as this one. Martinez also hurt his ribcage during the postseason.
Detroit signed Gerald Laird recently to back up catcher Alex Avila, but aside from that it's been a quiet offseason so far for the Tigers. They added reliever Octavio Dotel but kept their everyday lineup largely intact. With Martinez out, they might need to make another move to replace his bat, although Dombrowski wasn't tipping his hand much.
Slugging first baseman Prince Fielder remains a free agent, but it's unclear if the Tigers would want to make a major financial commitment to a long-term contract to replace the injured Martinez.
''Most likely, I would say it's short term,'' Dombrowski said. ''But I don't know that for sure. Depends on what position somebody plays and who they are.''
Dombrowski did seem to shoot down the possibility that Cabrera could move from first base to third, with another first baseman joining the team.
''We're not looking at that as a full-time option,'' he said.
Cabrera hit .344 with 30 home runs and 105 RBIs last season, and Avila hit .295 with 19 homers. Shortstop Jhonny Peralta also had a fine year with the bat, hitting .299 with 21 homers. The Tigers may need all three to repeat those productive performances in Martinez's absence.
When Martinez was acquired last offseason, Detroit was looking for another big bat to support Cabrera. Martinez provided one, but outfielder Magglio Ordonez and second baseman Carlos Guillen struggled with injuries, and neither was expected back with the Tigers.
Detroit traded for outfielder Delmon Young last August, and the Tigers could get a boost if outfielder Brennan Boesch can stay healthy. Boesch hit 16 homers in 115 games last year, but he was shut down late in the season with an injured right thumb.
---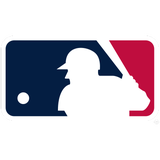 Get more from Major League Baseball
Follow your favorites to get information about games, news and more
---