Major League Baseball
Major League Baseball
Tigers 10, Indians 1
Published
Sep. 7, 2011 4:32 a.m. ET

Victor Martinez and the Detroit Tigers are taking nothing for granted. That attitude has them rolling over their closest challengers.
Martinez drove in three runs and the Tigers beat Cleveland 10-1 Tuesday night to drop the Indians 8 1/2 games back in the AL Central.
''I feel great and the team feels great,'' Martinez said before cautioning: ''It's not over yet. We've got 20 games and we have to keep going until we're in.''
While the Tigers have not yet secured their first division title since winning the AL East in 1987, they are closing in on the Central crown after pushing around both the Indians and Chicago White Sox.
Detroit has won five straight and is 15-4 since Aug. 19. The Tigers arrived in Cleveland following a three-game series sweep against Chicago and now have won their last six meetings with the Indians after the Tribe took six of the first eight.
''When you're playing in your division this late and winning, it works out pretty good,'' Tigers manager Jim Leyland said. ''It's a two-game swing every time. It's good to meet your competition head-on and win. Right now, we're in a pretty good flow.''
Rick Porcello (13-8) was staked to an 8-0 lead in the second inning when the Tigers roughed up Cleveland starter Fausto Carmona (6-14). Porcello gave up one run and three hits over 6 1-3 innings. He allowed only a single to Jason Kipnis in the second before Kosuke Fukudome homered to open Cleveland's seventh.
''I tried to stay aggressive and pitch like it was a scoreless game,'' Porcello said. ''No lead is safe.''
The Indians know that. They led the Central by seven games at 30-15 on May 23. They are 40-54 since and lost the first two of a must-win three games against Detroit.
''It was a series we needed to win,'' Indians manager Manny Acta said. ''It puts us in a pretty bad spot. Anything's possible, but we're going to have to win an awful lot of games and need a lot of help from the other side.''
The Tigers scored five runs in the first. Delmon Young drew a two-out walk before Detroit strung together six consecutive singles. Carmona also committed a balk during the rally. Martinez drove in two runs, and Jhonny Peralta, Don Kelly and Ramon Santiago each plated one.
''Those two-out hits are golden,'' said Leyland, who wanted more.
''These are tough games for me to manage by my own admission,'' he said. ''You are nervous as a manager. You are feeling good, but not feeling right. I've managed a 10-0 lead into a 14-12 loss before.''
Doubles by Andy Dirks and Miguel Cabrera made it 6-0 with one out in the second. Cabrera had three of Detroit's 15 hits.
Carmona made 41 pitches and yielded eight hits and seven runs in 1 1-3 innings, the shortest start by an Indians pitcher this year and his shortest since getting only two outs on Sept. 9, 2009.
''We were never in it,'' Acta said. ''Fausto didn't have it from the get-go.''
Chad Durbin came on and threw two wild pitches, walked two and gave up a sacrifice fly to Peralta to make it 8-0 before Porcello, who retired the side in order in the first, faced cleanup hitter Jim Thome to start the bottom of the second.
Porcello improved to 2-2 in seven starts since Aug. 5. Prior to that, the right-hander had had won five starts in a row. With one walk, it was the 23rd time in 27 starts that Porcello walked two or fewer this season.
''He went out and shut them down, giving us a chance to add on,'' Leyland said. ''That was huge.''
The Tigers won the AL East in 1987. They moved to the Central in 1998, went to the World Series in 2006 as a wild-card team and finished the 2009 regular season tied with Minnesota before losing a one-game playoff for the Central crown.
NOTES: Cleveland Browns CB Joe Haden and rookie WR Greg Little made ceremonial first pitches. Haden wore a jersey that was half Indians and half Browns with the name ''Sizecoy'' on the back for OF Grady Sizemore and QB Colt McCoy. ... Tigers OF Brennan Boesch had surgery at Cleveland Clinic to repair a partially torn ligament in his right thumb. Boesch will travel with the team for the rest of the season. ... Indians RHP Carlos Carrasco will have Tommy John surgery on Sept. 14 and likely miss all of 2012. ... Detroit recalled 3B Danny Worth from Triple-A Toledo and Cleveland recalled INF Luis Valbuena from Triple-A Columbus. ... Leyland said he will rest Peralta and Young in Wednesday's game, which starts at noon. Detroit RHP Justin Verlander (21-5, 2.34 ERA) will seek to win his 10th straight start, opposing RHP Justin Masterson (11-8, 2.92 ERA). Masterson is 0-3 with a 5.00 ERA in his career against Detroit. ... According to Elias Sports Bureau, Tigers RHP Doug Fister's three walks and 36 strikeouts over his last five starts is the best ratio over such a span by a Detroit pitcher since LHP Mickey Lolich walked three and fanned 51 in 1971.
---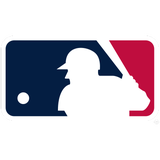 Get more from Major League Baseball
Follow your favorites to get information about games, news and more
---