Major League Baseball
Major League Baseball
Ticket sites affecting MLB attendance
Published
May. 14, 2011 1:00 a.m. ET

Finding cheap tickets might be part of the fun for baseball fans in the US, but all the browsing around and waiting for the best deals could actually be hurting baseball, MarketWatch reported Saturday.
Take the New York Yankees. Two websites that resell tickets to Bronx Bombers games said the average price of tickets to Yankee Stadium fell 10 percent to 20 percent this year, with attendance levels for the team down 10 percent.
Seats for last weekend's series against historical rivals Boston Red Sox were selling online for $18 -- and tickets for the earlier series against the Kansas City Royals could be found for just 35 cents each.
If this is what is happening at the club that drew the biggest crowds for seven of the past eight seasons, it is easy to see how it is a concern for the sport as a whole. Baseball is on course for its fourth-straight year of declining crowds.
The Yankees and baseball appear to be in a bind. While clubs were raising prices -- average Yankees tickets cost 50 percent more than they did in 2007 -- the growth of secondary-market sites such as StubHub, TicketsNetwork and TicketsNow allowed fans to find cheaper ways into ballparks.
"Until consumers feel they're getting a good deal buying from teams directly, this trend will go on," TicketsNetwork chief executive Don Vaccaro said.
The growing online market might be welcomed by fans, but it creates problems for teams. Fans waiting until the last minute to buy often means they hold out for lower-priced tickets, and an outbreak of lousy weather or a losing streak can also discourage them from buying. Additionally, fans can pick any game a la carte rather than having to buy ticket packages from teams to ensure they can get seats to the matchups they really want.
There are various reasons for the drop in attendance, including the sluggish economy, high unemployment and the unseasonably cold and wet weather across the country. Yet the sport possibly hurt itself by looking to squeeze the most revenue out of every seat.
Average ticket prices in baseball have risen about 50 percent in the past decade, according to Team Marketing Report.
And it is not just the secondary market that provides an alternative. Shiffman said teams also are facing competition from fans' sofas.
"Prices for big-screen, high-definition televisions keep coming down, while ticket prices keep going up," Steve Shiffman, senior director of ticket sales and services at the Kansas City Royals, who also worked with the Angels along with the Dodgers, said. "I used to stand up in meetings and say, 'One day they'll meet in the middle.'"
Vaccaro said his site's sales illustrate fans' habits. Demand for baseball tickets is up 54 percent this year, but revenue is only up 33 percent. As for the Yankees, demand is up 28 percent from a year ago, but the average ticket price is down 20 percent.

"Consumers are becoming smarter in their purchasing habits," Shiffman remarked.
Read more here
---
---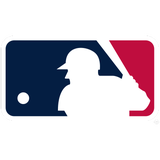 Get more from Major League Baseball
Follow your favorites to get information about games, news and more
---