Major League Baseball
Major League Baseball
Thome passes Sosa in Orioles win
Published
Jul. 20, 2012 1:00 a.m. ET

To Jim Thome, helping Baltimore win its third consecutive game meant more than hitting his 610th home run.
Thome moved past Sammy Sosa into seventh place on the career homers list and the Orioles beat the Cleveland Indians 10-2 Friday night.
The 41-year-old Thome's historic home run was a towering 418-foot shot off Derek Lowe (8-8) to open the fourth inning.
''The big thing is we won another game,'' Thome said, wearing a large icepack on his neck. That's been a longtime postgame ritual to sooth his back that has ached for years, but not put a crimp in his production.
''I knew I got it,'' Thome said of the majestic shot.
He then got the baseball, exchanging a bat and two signed balls with the fan who caught it.
Thome's homer was his sixth this season and first since being acquired by Baltimore on July 1 from the Philadelphia Phillies for two minor leaguers. He had signed with the Phillies as a free agent last winter.
''Nothing Jim does surprises me and I just feel pretty lucky to watch and enjoy it,'' Orioles manager Buck Showalter said. ''I'm glad he's passed our way. He sets a great example for everybody and works incredibly hard. He plays every game like it his first in Little League.''
It was Thome's 189th homer at Progressive Field. The left-handed slugger holds Cleveland's career record with 337 homers. He was a key part of the Indians' power-laden lineup from 1991-02 and returned for the final two months of the 2011 season.
Ken Griffey Jr. is next up on the career list with 630 homers.
Thome had three hits, including his 449th career double, tying Hall of Famer Joe Morgan and two others for 97th all time. He also struck out for the 2,526th time, leaving him 61 behind career leader Reggie Jackson.
Ryan Flaherty had a three-run homer and Mark Reynolds doubled home two runs in Baltimore's six-run third as the Orioles went ahead 7-1.
Miguel Gonzalez (2-1) gave up seven hits and two runs over 6 2/3 innings in his third career start. The right-hander struck out five and is 1-0 with a 2.14 ERA on the road.
Asdrubal Cabrera and Jack Hannahan homered for Cleveland, which has lost six of its last nine.
''We couldn't do much offensively, but it was a big, big hole to climb out of,'' Indians manager Manny Acta said.
Orioles reliever Matt Lindstrom was hit in the left knee by a wicked line drive by Johnny Damon in the eighth. He wanted to stay in the game, but with a 10-2 lead, Showalter brought in Kevin Gregg with the bases loaded and two outs and Lindstrom walked to the dugout.
''I'm a little sore,'' Lindstrom said, a red welt on his leg just below the knee. ''I'm icing it and have complete confidence in our training staff. I just need quicker reactions. I put my glove down, but not far enough.''
Baltimore took a 1-0 lead in the first on a wild pitch by Lowe. J.J. Hardy hit a one-out double, moved up on a groundout by Thome and scored when Adam Jones walked on a pitch that got past catcher Matt Wieters.
Cleveland tied it in the bottom half on Cabrera's 12th homer. Hannahan hit his fourth in the seventh to make it 10-2.
Lowe yielded nine runs and seven hits — five doubles and two homers — over three-plus innings. He walked five without a strikeout.
''The game speaks for itself,'' Lowe said. ''It was embarassing, frustrating, all of the above.''
The right-hander was the Indians' best starter in the first two months of the season, but the 39-year-old veteran is 2-7 with an 8.31 ERA in his last 10 starts — allowing 48 earned runs and 75 hits in 52 innings.
Reynolds went 1-for-5 and is hitting .304 with eight RBI over six games after going 10-for-66 (.152) with seven RBI in his previous 22 contests.
NOTES: Baltimore acquired INF Omar Quintanilla from the New York Mets for cash. He was designated for assignment by the Mets on Tuesday and is expected to join the Orioles on Saturday after a roster spot is cleared for him. ... Indians LHP Rafael Perez, out since April 26 with a sore shoulder, threw a bullpen session and is scheduled to resume a minor-league rehab assignment Monday. ... Cleveland RHP Cody Allen made his major league debut, working one inning in relief. The 23rd-round draft pick in 2011 was called up from Triple-A Columbus as the Indians optioned out LHP Scott Barnes. ... Hannahan moved from third base to shortstop in the seventh - for his sixth career appearance at the position. ... Damon's three hits tied a season high. ... Cleveland leads the series 24-16 since 2007. The Indians took three of four in Baltimore, June 28-July 1.
---
---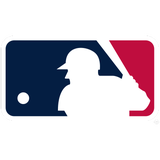 Get more from Major League Baseball
Follow your favorites to get information about games, news and more
---