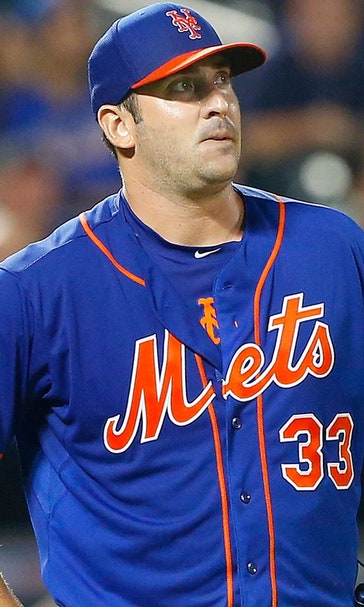 There's no proof shutting down Harvey now will prevent future injury
BY Ken Rosenthal • September 4, 2015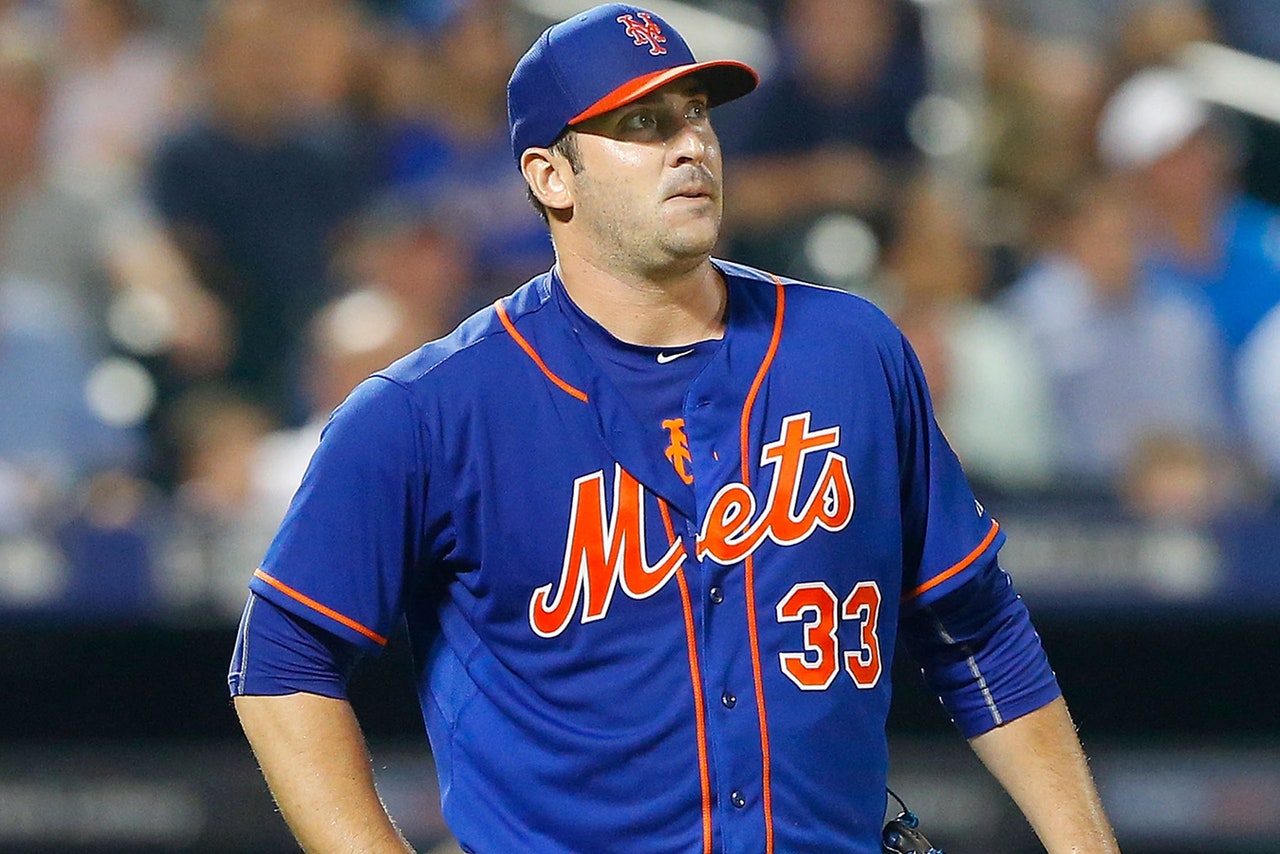 Not even Jeff Luhnow, one of the game's most data-driven general managers, suggests that there are magic numbers for keeping pitchers healthy.
Not specific pitch counts. Not specific innings limits. Not specific anythings.
"Arm care is a highly inexact science," the Astros' GM told me recently.
So, when Matt Harvey's agent, Scott Boras, says that Harvey's doctor, James Andrews, wants the pitcher restricted to 180 innings this season -- a limitation that Mets GM Sandy Alderson says was never conveyed -- why should anyone be so sure that is the correct number?
Seriously, if the doctors and athletic trainers and numbers-crunching executives have all the answers, why do so many pitchers keep blowing out?
I'm not saying the Mets should be reckless with Harvey, who is still less than two years removed from Tommy John surgery. But the team's loose plan for Harvey —€" 185 to 190 innings plus postseason — is not unreasonable, as long as the pitcher shows no signs of wearing down.
Harvey currently is at 166 1/3 innings. The danger is that the Mets will go deep into the postseason, pushing him well past 200. OK, fair concern. But worry about it then. As one rival executive says, "It's tough to stash him away for something that might never happen."
Boras' timing in going public — first to Jon Heyman of CBSSports.com, then other media outlets — is a bit odd, considering that the Mets have been rather open with their plan for Harvey since the start of spring training.
But never mind Boras — he is simply trying to protect his client, who is eligible for arbitration for the first time this offseason and eligible for free agency after the 2018 season.
The real issue is that not all pitches are equal, not all innings are equal, not all arms are equal. Boras knows it. Everyone in the sport knows it. No one has figured out arm care. And that is why the Tommy John plague continues.
The Mets actually have been quite careful with Harvey this season — he has exceeded 110 pitches in a start only once, never throwing more than 115. Harvey, in turn, has been quite economical, averaging 14.8 pitches per inning, the 12th lowest in the majors. And he was utterly brilliant in August before experiencing dehydration in his first start of September.
What exactly did Boras want the team to do? The Mets have skipped Harvey once and used a sixth starter on occasion to space him out. They plan to skip him again before the regular season is over. And while they arguably could have distributed his innings more rigidly, at what point does managing Harvey cross over to babying him?
The Mets are in a difficult position, trying to reach the postseason for the first time since 2006 while protecting their most prized asset. They should simply follow the same course, and continue proceeding with caution.
Boras has no recourse; he can't dictate how the club treats a healthy pitcher. If the Mets alienate the agent and ultimately lose his client, so be it. The Mets know they're not keeping Harvey beyond '18; virtually every Boras client hits the free-agent market. Heck, they might want to trade Harvey for offense this winter, anyway.
What Boras is advocating here is essentially the Stephen Strasburg shutdown. Strasburg, too, was Boras' client, and the agent argues — correctly — that Strasburg has not had an elbow problem since ending his season prematurely in 2012.
But again, no two pitchers are the same; not in their physical composition, not in their emotional makeup. Strasburg did not vehemently protest his shutdown, at least not publicly. Harvey is a different cat, the self-styled Dark Knight. It will be interesting to see if he bows to the wishes of his agent, and a doctor who doesn't have all the answers to begin with.
To repeat: Arm care is a highly inexact science. Someone says 180 innings is the limit? Fine, I say it's 200. And I challenge anyone to prove I'm wrong.
---
---