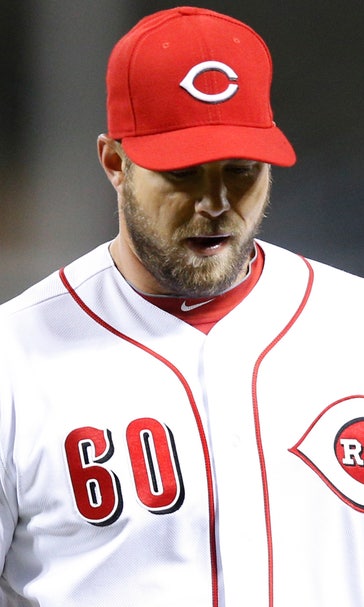 The Reds bullpen has achieved an unprecedented level of awfulness this season
May 6, 2016

When the Cincinnati Reds traded free-agent-to-be Aroldis Chapman, one of the most dominant relief pitchers in baseball, in December they probably didn't expect that their bullpen would devolve into a record-breaking disaster.
As of Thursday's 9-5 win over the Milwaukee Brewers that made the Reds 12-17, the 'pen has not gone a single game since April 10 (when they improved to 5-1) without allowing at least one run. The record streak of such consecutive outings*, which previously belonged to the 2013 Colorado Rockies at 20, has now extended to 23 consecutive games.

Indeed it is only May 6 and this bullpen can certainly turn it around, but it's been historically ugly to this point. Here are some of the grim bullpen figures:
ERA during streak: 7.68
Team record: 7-16
Bullpen record: 3-7, 1 save and 4 blown saves
Innings pitched: 79.2
Hits allowed: 95
Runs allowed: 74
Earned runs: 68
Home runs allowed: 21
Walks: 45
Strikeouts: 67
Opponent batting average: .291
J.J. Hoover (14.34 ERA, 10.77 FIP, 17 earned runs allowed), the presumptive closer (who's never shown closer stuff) when Chapman was traded for four prospects, has been the worst of the bunch. He's just not missing many bats (only 8.3% swinging strikes) and has allowed a lot of fly balls (44%) in addition to surrendering six taters. His fastball velocity is down a little bit from last year (91.9 mph versus 93.2), but overpowering batters has never been his game. He's just been getting crushed.
It's not only Hoover. Ross Ohlendorf (6.23 ERA), Drew Hayes (7.56 ERA), J.C. Ramirez (6.48 ERA) and others have all been getting worked. Converted starter Tony Cingrani has posted a 3.55 ERA over 12.2 innings of work, but he's walked almost a batter per inning.
So no one has been particularly good. The bullpen hasn't been terribly ovburdened, either: it's been tasked with managing about 3.5 innings per game during the streak.
When the Reds took a 9-3 lead against the Brewers on Thursday, manager Bryan Price put Hoover on the mound in the ninth inning to give him a low-pressure situation.

"I was planning on having (Blake) Wood go back out in a four-run game, and when it became a six-run game, it gave me a chance to get Hoover in there for some work," Price said.
Hoover gave up a homer to Chris Carter, the first batter he faced, and the streak continued.
After allowing a double to Kirk Nieuwenhuis, Hoover was able to finish the inning with two groundouts (one allowing a run to score) and a strikeout.
"We'll see. I pull for Hoov so much," Price said of whether Hoover is out of chances. "I really want to see him get it turned around, but you have to see it."
Overall for the season, the team's bullpen ERA is 6.53 -- on pace to be the worst since the 1950 St. Louis Browns' bullpen posted a 6.81 mark.
There is plenty of season left, but for now the streak remains active and very unsightly.

*This is consecutive games overall; if a starter had completed a game, the streak would have been snapped. The 2004 Indians bullpen holds the record for 30 games -- in which the bullpen appeared -- allowing a run.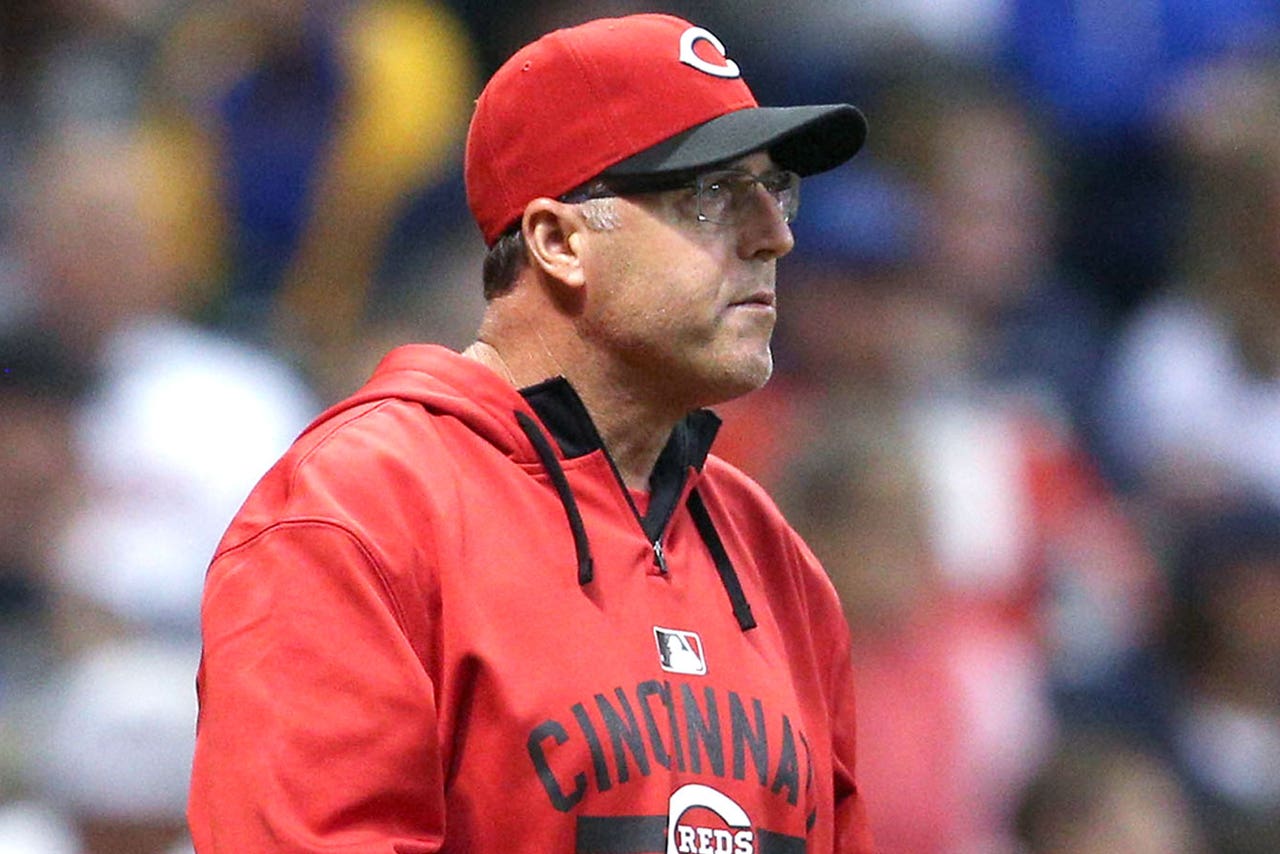 Reds manager Bryan Price.
---
---