The Rangers picked a strange time and pitcher to plunk Jose Bautista
May 16, 2016

I get why the Rangers would want to hit the Blue Jays' Jose Bautista, though they should be far more upset about the homer they allowed to him in last year's Division Series than his bat flip after it.
I get why Bautista would go in hard, late and – yes – illegally on Rangers second baseman Rougned Odor; for decades, players have attempted to settle scores in such fashion.
And I get why Odor would clock Bautista, not necessarily as a reaction to the slide but as further revenge for what happened at the Rogers Centre seven months ago.
Here is what I don't get:
The timing of Matt Bush drilling Bautista. And the choice of Bush as the pitcher to do the Rangers' dirty work, given that he was still in prison during last year's Division Series and is a recovering alcoholic who has been in the majors for less than a week.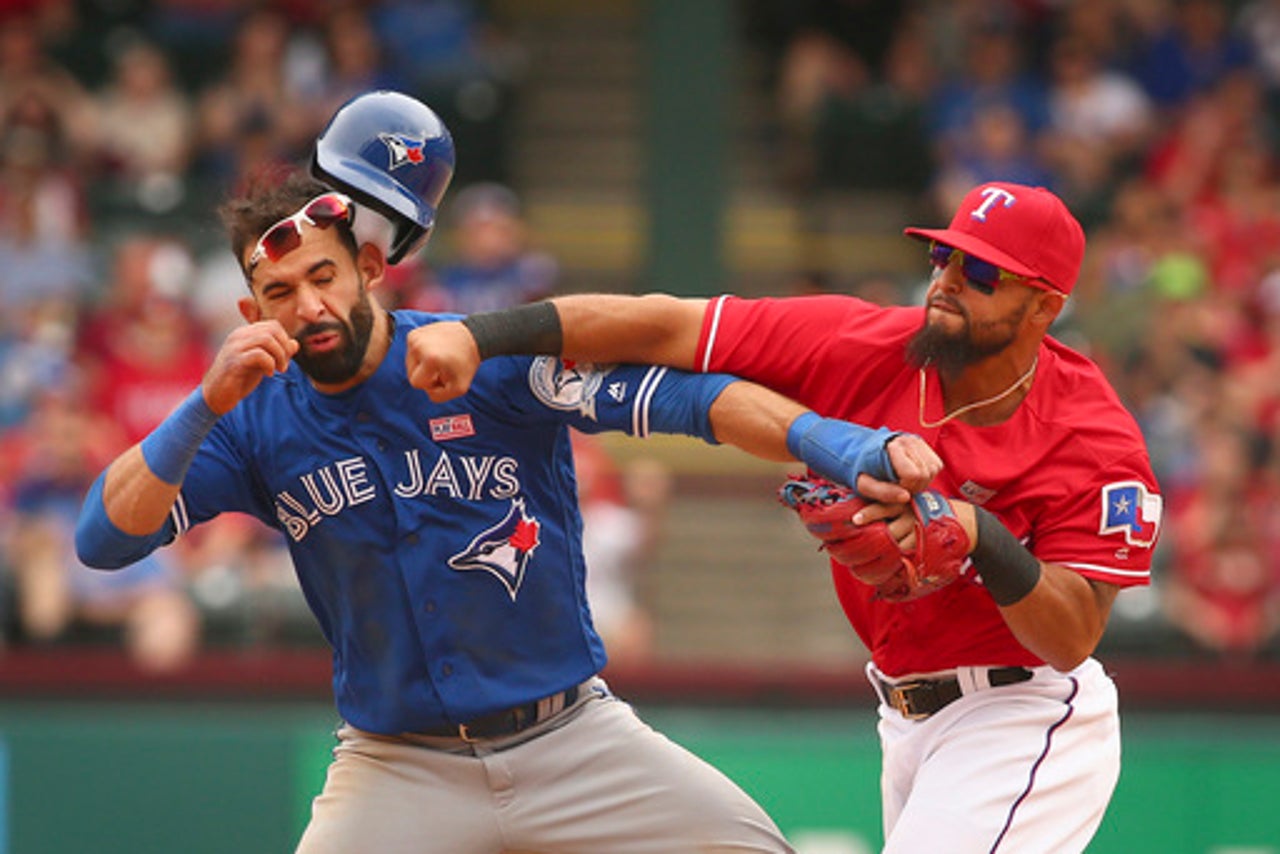 First, the timing:
The Rangers had just taken a 7-6 lead on a three-run homer by Ian Desmond in the bottom of the seventh inning. Bush had inherited a bases-loaded, none-out situation in the top half and escaped by allowing only one run. It's only May, but every game counts and the Rangers' eventual victory would vault them into first place in the AL West.
Why put Bautista on base as the potential tying run?
And why wait to exact retribution until the Jays' next-to-last at-bat of the seven-game season series between the teams?
I'm not sure I agree that gutless and cowardly are the right words to describe the Rangers; Jays manager John Gibbons invoked the first adjective, Bautista the second. The Jays had time to retaliate – indeed, they hit the Rangers' Prince Fielder in the bottom half, though that act came with both teams under warnings, and prompted Jesse Chavez's ejection.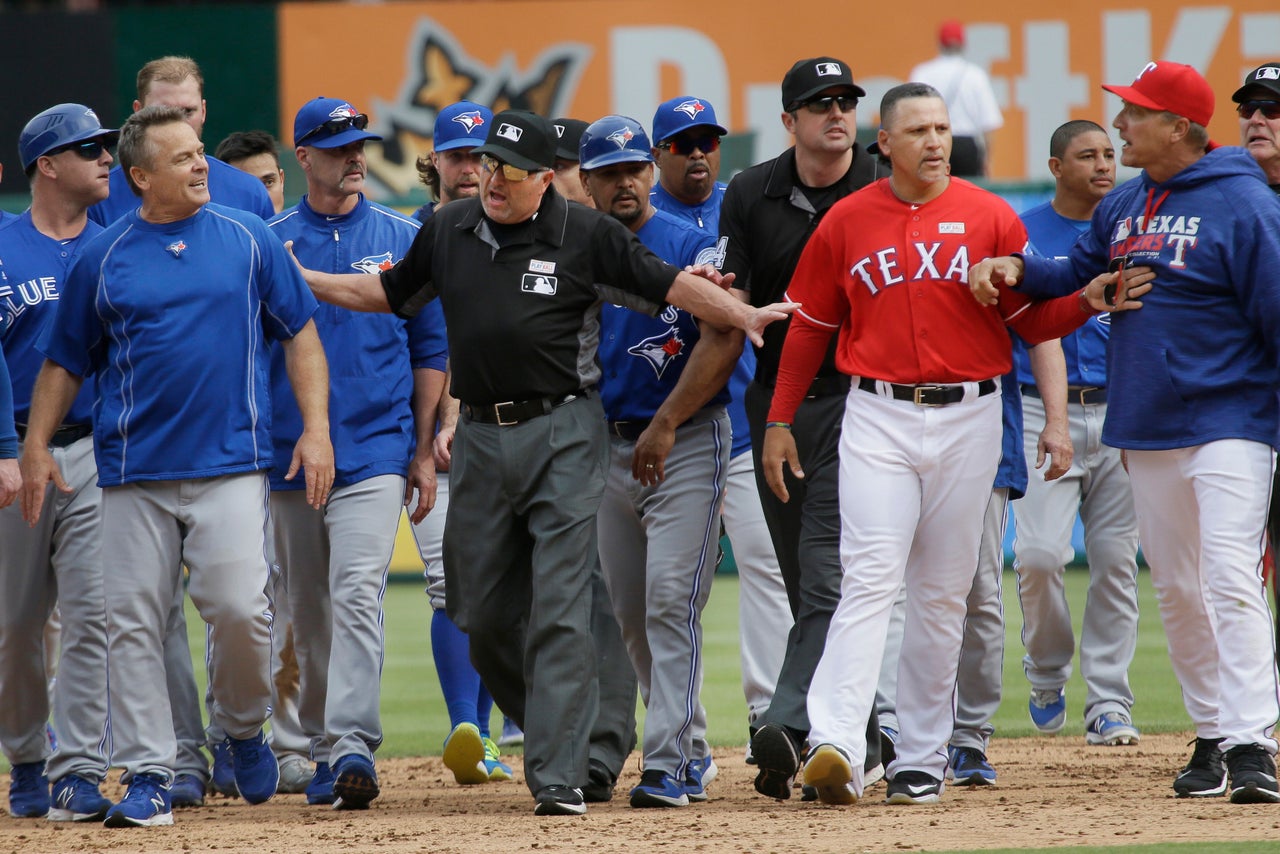 Still, the Rangers' timing was odd, to say the least.
And dumb.
Rangers manager Jeff Banister denied that Bush intentionally hit Bautista, telling reporters, "I'm not going to entertain that talk or question, to think we're going to put the tying run on purpose, I'm sorry."
Well, Bush has yet to walk a batter, or even allow a hit, in 2 1/3 innings. He had walked only four and hit one in 17 innings in the minors. Even his plunking of Bautista was well-placed, as these things go -- he fired his 96-mph fastball at Bautista's ribcage, not the slugger's head.
It hardly appeared to be an accident.
Now, if the Rangers did not want to hit Bautista during a four-game series earlier this month, OK – the scene at Rogers might have gotten ugly. Better to save the moment for his first plate appearance in the series opener at Globe Life Park in Arlington on Friday night, or maybe his second.
But the Rangers did not throw at Bautista on Friday night. They did not throw at him on Saturday. No, they waited until Sunday, with the game on the line – and they chose Bush to carry out the mission, apparently because they had run out of time.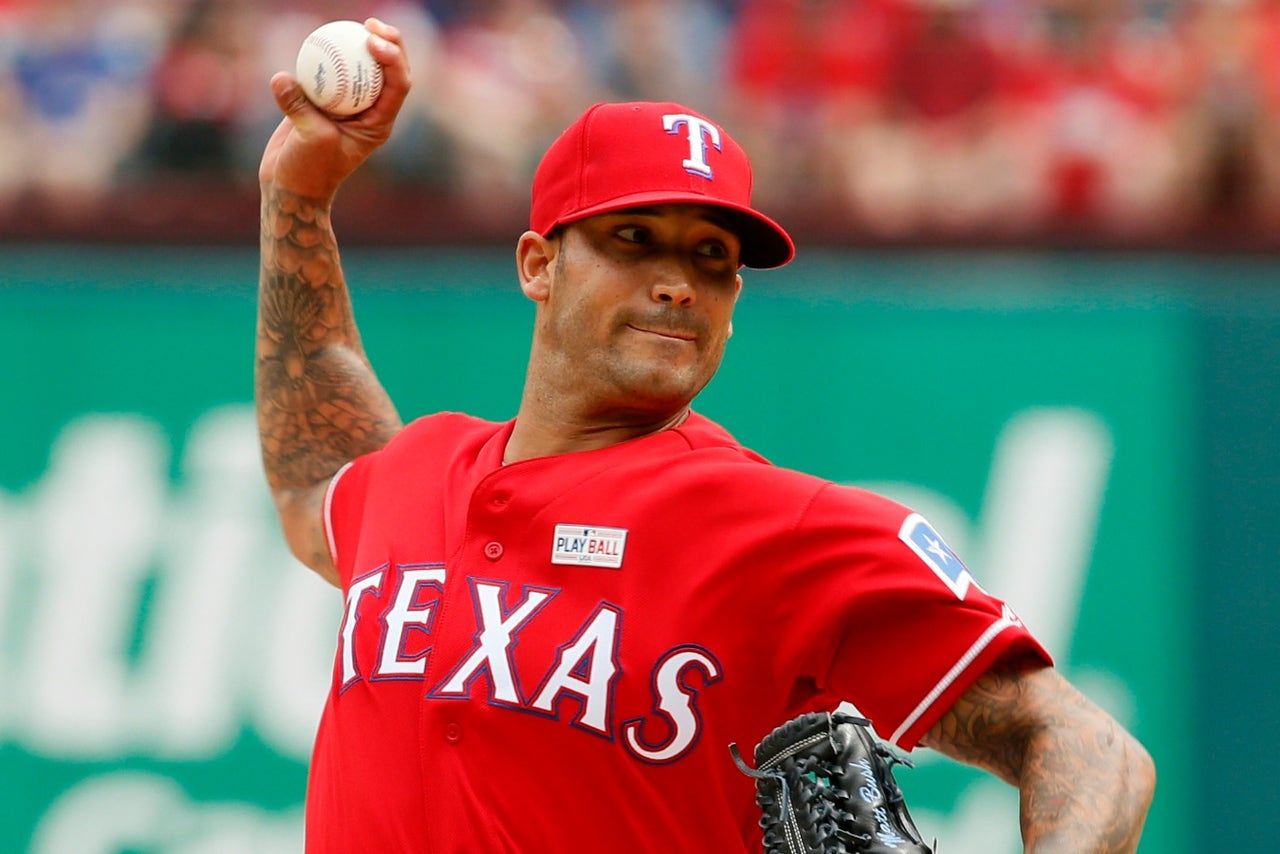 Matt Bush
As if Bush wasn't dealing with enough already.
He spent almost three years in prison for nearly killing a man while driving drunk. The Rangers, since signing him to a minor-league contract last Dec. 18, have taken great care to re-acclimate him to the baseball lifestyle.
Bush, 30, is living with his father, Danny, and will be accompanied on the road by either Danny or Roy Silver, a Rangers special assistant. Silver met Bush in 2009 when the two were with the Blue Jays, became a mentor to him and – after Bush was released from prison - recommended that the Rangers sign him.
The situation remains delicate. The Rangers to this point have handled it with sensitivity and care. And one could argue that Bush's plunking of Bautista actually will help in his transition, earning him respect in the Rangers' clubhouse.
Still, the Rangers had 12 other pitchers available for the task, and Bush probably was the last one who needed extra attention. Bush told reporters afterward that he was aware of Bautista's bat flip, but declined comment when asked whether he was trying to deliver a purpose pitch.
That pitch should have been thrown much earlier by a different pitcher – if you even believe that the bat flip merited such a response, which I do not.
The Rangers should ask for a do-over. On second thought, maybe not.
---
---