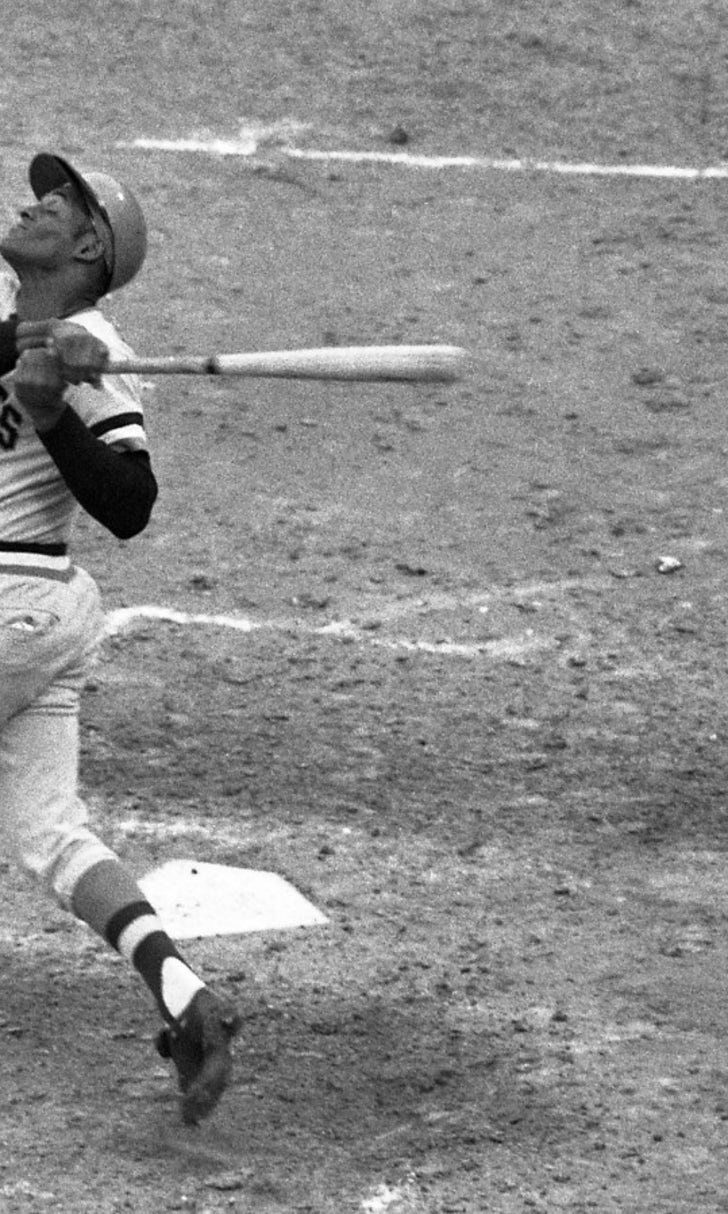 The Pittsburgh Pirates made MLB history 45 years ago with an all-minority lineup
BY foxsports • September 1, 2016
This weekend at PNC Park, the Pittsburgh Pirates will be honoring their 1971 World Series team, with former players flying in from all over the country to take part in the 45th anniversary festivities.
But while Pittsburgh'€™s stunning '€˜71 victory over the Baltimore Orioles and their four 20-game winners is most certainly a feat worth recognizing, there'€™s another Pirates anniversary happening this week that'€™s more significant.
On Sept. 1, 1971 -- 46 days before the franchise wrapped up the fourth of its five titles -- Pittsburgh became the first team in major league history to use an all-minority starting lineup, with nine black players taking the field against the Philadelphia Phillies at Three Rivers Stadium.
The game wasn'€™t witnessed by many --€" official attendance lists 11,278 fans --€" and the local newspapers didn'€™t cover it thanks to an ongoing press strike. Even Bob Prince and Nellie King, the Pirates'™ radio announcers at the time, can'€™t be sure they mentioned the miletstone on air.
However, for those who made up the historic Pittsburgh lineup that night, it was a game they'€™ll never forget.
"€œI wish that it would be brought up more, and it should be," longtime Pirates star Al Oliver said. "€œIt wasn'€™t maybe as big as Jackie Robinson breaking into the major leagues (in 1947), but it should be up there as far as baseball history is concerned. I think it'€™s a day that really should be celebrated."
"€œAt the time that it happened, my only thought process was about winning the game that night, and it wasn'€™t until probably two years later when I recognized the significance of what had happened,"€ added former outfielder Gene Clines. "€œBut if there was one team that would do that at the time, it would have been the Pirates."
Pittsburgh'€™s history with minority players dates to April 1954, when second baseman Curt Roberts, a Branch Rickey find, became the team'€™s first black player and the ninth in major-league history. Before Rickey left the Pirates in 1955, he also signed Roberto Clemente, and by the mid-'€™60s, the organization was stocked from top to bottom with players of color.
"€œBack then the Pirates were always known to have a lot of Afro-American players and Latin players, and it really started back when I first signed in 1964," Oliver said. "€œWhen I went to spring training, that was pretty much all I saw.
"€œThen looking at the '€˜71 team, we had Roberto and myself and Wilver (Stargell) and Dave Cash and (Manny) Sanguillen, and those were the guys that were going to play pretty much every day," Oliver continued, recalling his fourth of 10 seasons with the club. "€œAnd then of course if Dock (Ellis) was pitching, that would be six."
Typically, during the 1971 season, Pittsburgh started Sanguillen at catcher and Bob Robertson at first base. Cash and Gene Alley made up the team'€™s double-play combination at second and short, respectively, and Richie Hebner rounded out the infield at third.
The standard outfield, meanwhile, was entirely comprised of minority players, with the Hall of Famers Stargell and Clemente in left and right, and Oliver, an 18-year big leaguer with 2,743 career hits of his own, patrolling center.
On this particular night, however, Pirates manager Danny Murtaugh did some tinkering with his go-to lineup.
For starters, Hebner and Alley were sidelined by injuries, so Cuban veteran Jackie Hernandez, a former utility man for the Angels, Twins and Royals, took Alley'€™s place at short. Cash slid over from second to third to spell Hebner, and, to fill the gap left by Cash up the middle, Murtaugh called on Rennie Stennett to play second.
At the time, Stennett was a 20-year-old rookie making just his 16th major league start at a position he'€™d only recently learned to play. An outfielder growing up in Panama, Stennett was rewarded for a strong 1970 season at Single-A with a promotion to Triple-A Columbus for the last game of the year, and it was there that he was introduced to the infield.
"€œThey had Pablo Cruz, a guy from the Dominican who had played every game, and they wanted to give him a rest, so I was going to play short for him the last game,"€ Stennett recalled. "€œAnd just before the game, (former Pirates infielder) Jose Martinez, who used to be assistant general manager for Atlanta, he told me in Spanish, '€˜Tell the manager you'€™d rather play second.'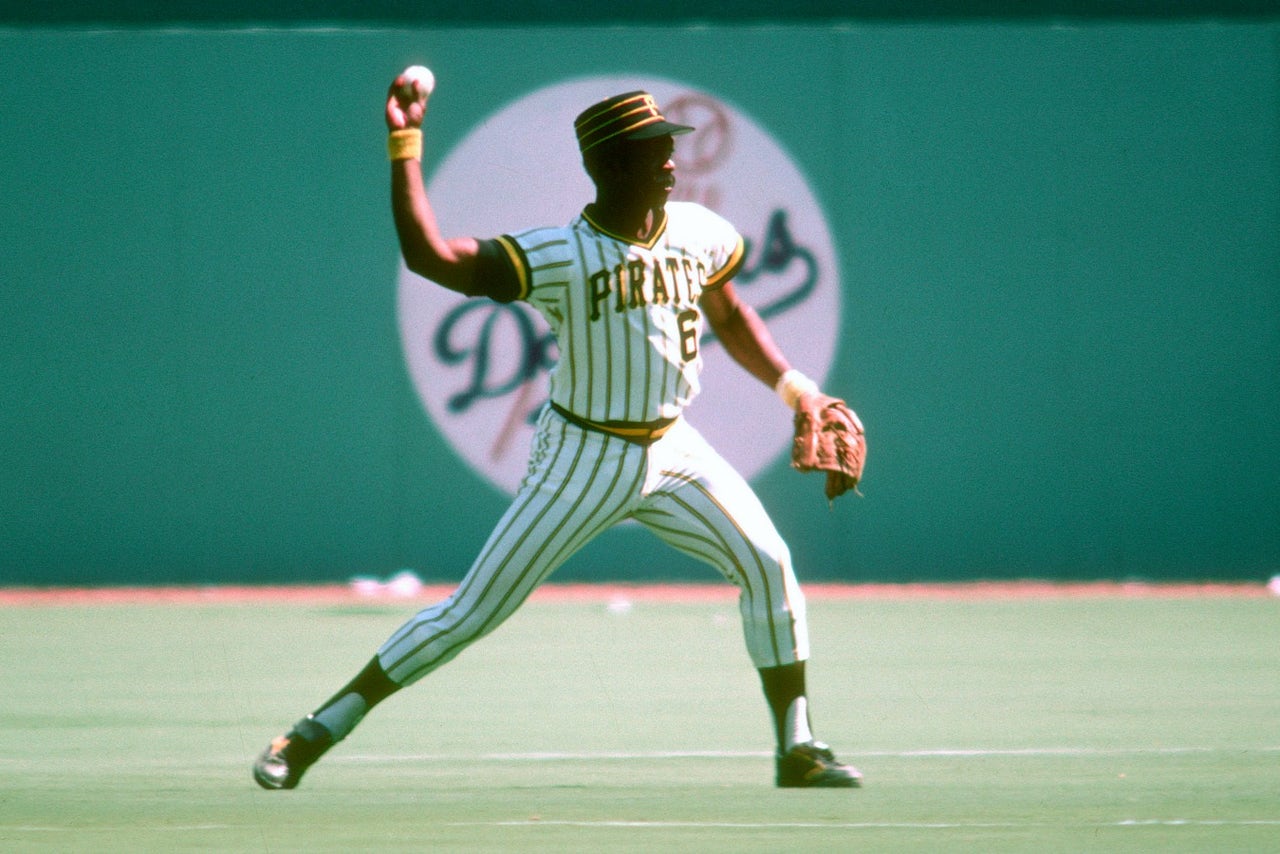 Rennie Stennett had to be a quick study in the infield.
"€œI'€™m just a rookie, and I don'€™t know what'€™s going on, so I told the manager, Joe Morgan, and he put me at second," continued Stennett, who made his major league debut in July 1971. "€œThen on the way back to Panama they called me and told me to go to the instructional league, and that'€™s when they made me a second baseman for good."€
At the end of the day, however, none of this was especially out of the ordinary.
After all, Stennett, Cash and Hernandez had started at second, third and short for each of the previous nine games prior to Sept. 1 -- Alley hadn'€™t started a game since Aug. 20, and Hebner hadn'€™t played at all since Aug. 21 -- and when Ellis made his most recent start, on Aug. 27, the first baseman Robertson was the only white player in the lineup.
By all accounts, Robertson was expected to start on Sept. 1, as well, but when Murtaugh posted the lineup card, Robertson wasn'€™t a part of it. Instead, Clines was listed in center field and Oliver, the usual center fielder, was penciled in as the starting first baseman for just the 10th time all season.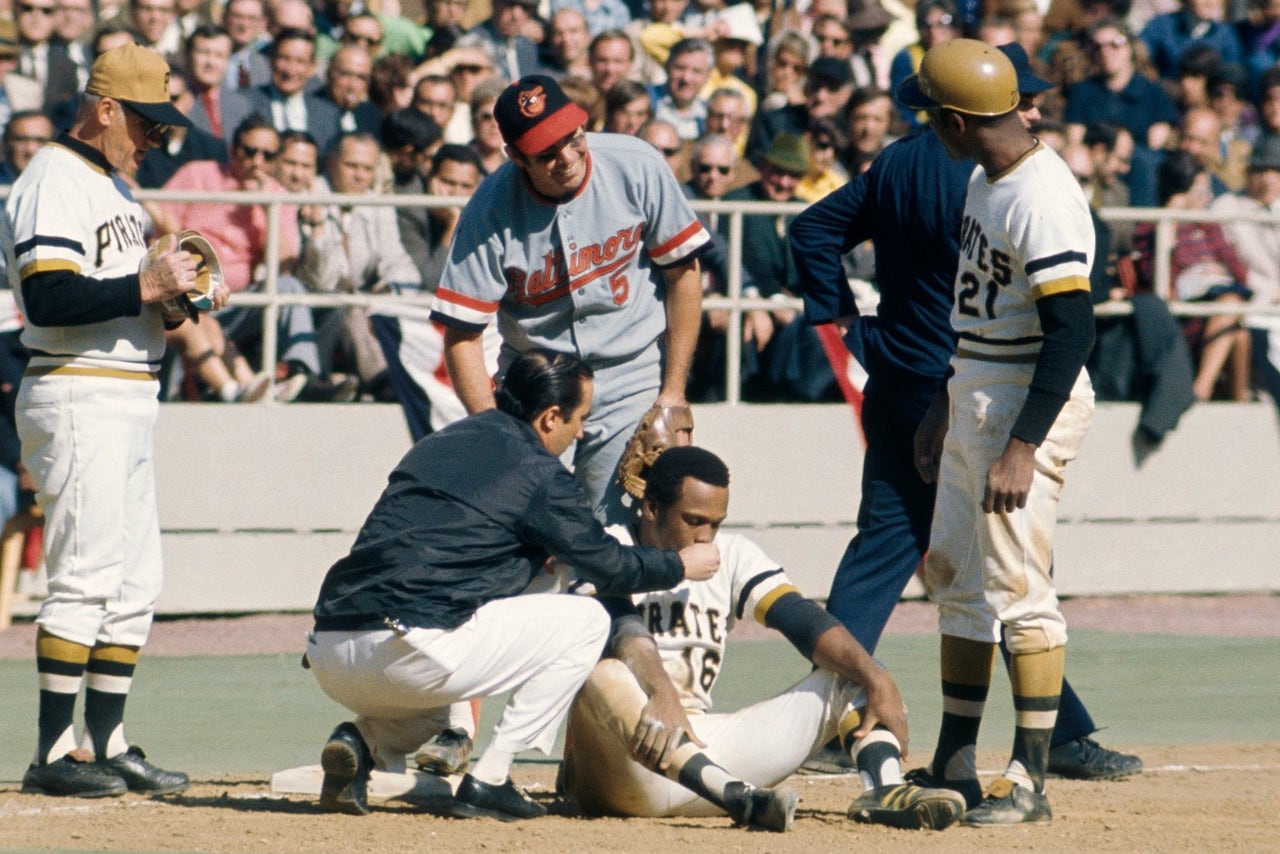 Al Oliver was surprised by the start at first base.
To this day, it'€™s a mystery that still confounds Oliver.
"€œWoody Fryman was pitching, and he is a left-hander, and he was always tough on left-handed hitters,"€ he recalled. "€œSo that would have been a night that Danny might have normally given me a day off and put Gene Clines in center and Bob Robertson at first. But for whatever reason, Bob didn'€™t play.
"€œEvery time Bob and I get together we always talk about it,"€ Oliver continued of Robertson. "€œI say, '€˜Robbie, have you ever found out why you didn'€™t play that night?'€™ And he says, '€˜Ollie, I still don'€™t know.'€™ That was just unusual, and it was the whole key to that lineup."
With Ellis on the mound, the first all-minority starting lineup in major league history was complete -- although history will show that the team had nearly accomplished the feat four years earlier, as well, on June 17, 1967.
In that game, also against the Phillies, then-Pittsburgh manager Harry Walker started Clemente in right and Stargell at first. The remainder of the lineup was filled out by Matty Alou (CF), Maury Wills (3B), Manny Mota (LF), Jose Pagan (SS), Andre Rodgers (2B) and Jesse Gonder (C). However, that afternoon, Pittsburgh started a white pitcher in Dennis Ribant.
This time around, the all-minority lineup was in place, but at the time, few noticed.
"€œI got to the ballpark early that day, which I normally did, and the lineup was up, and I'€™m looking for one name, and that'€™s mine,"€ Clines said. "€œSo I see that I'€™m playing, and the clubhouse kid -- I can'€™t remember his name, and I'€™ve been thinking about this for years --€" he said, '€˜Looks like the Homestead Grays are playing tonight.'
"€œIt didn'€™t dawn on me exactly what he was saying,"€ Clines added of the reference to the former Pittsburgh-area Nergo League team. "€œAnd it wasn'€™t until the national anthem that I was thinking about what this kid had said earlier in the day.
"€œSo we'€™re out there, the anthem is playing, and I'€™ve still got this thought in my mind," he continued. "€œI'€™m standing at attention looking at the flag, all these thoughts are racing through my mind, then I looked to my right and saw Clemente, looked to my left and saw Stargell, and I'€™m saying, '€˜Oh my God.'€™ I finally understood."
Others didn'€™t notice the subtle change until later in the game.
"€œWhen we took the field we didn'€™t give it any thought,"€ Oliver recalled. "€œAnd it was probably about the third inning when I finally looked at Cash and said, '€˜We'€™ve got all brothers out here, man.' "€
Of course, by that time, Ellis wasn'€™t on the mound anymore. An All-Star in '€˜71, Ellis had been chased in the second inning after allowing five runs. He was replaced by a white pitcher, Bob Moose, but in the top of the third, another African-American pitcher, Bob Veale, came on in relief of Moose, striking out the only batter he faced.
"€œIt was just a regular game,"€ said the lefty Veale, now 80. "€œWe could have had nine zebras out there and it wouldn't have mattered with what we had going on. We had a really good ball club at that particular time, and we had people in different positions that could replace one another with regularity. And they all cheered for one another. There wasn't animosity, there wasn't dissension.
"€œMurtaugh didn'€™t give a damn, either,"€ Veale added. "€œAll he wanted to do was win, and that was it."
Starting in the top of the fourth, Luke Walker, a white pitcher, took over on the mound, where he remained for the rest of the game. And after falling behind during Ellis'€™ first-inning meltdown, Pittsburgh won 10-7 on the strength of a five-run first inning of its own and a three-run second inning that was capped by a two-run homer from Sanguillen.
By that time, reporters from the morning Post-Gazette and afternoon Press had been MIA for nearly four months -- the newspaper strike finally came to an end a week later -- but after the game, Murtaugh said his decision to start an all-minority lineup wasn'€™t a conscious one, telling out-of-town reporters, "€œWhen it comes to making out the lineup, I'€™m colorblind and my athletes know it."
"€œWe didn'€™t even realize it until people started talking about it," Hernandez said. "€œThey came to Danny saying, '€˜Why did you have nine black players starting?'€™ and he said, '€˜Because I thought they would win the game.' "€
"€œHe told everybody, '€˜I don'€™t see color, I just put the best players on the field,' " added Sanguillen, who now operates Manny'€™s BBQ at PNC Park. "€œHe was the best manager I ever played for. He gave us confidence, and he made us believe that we were the best."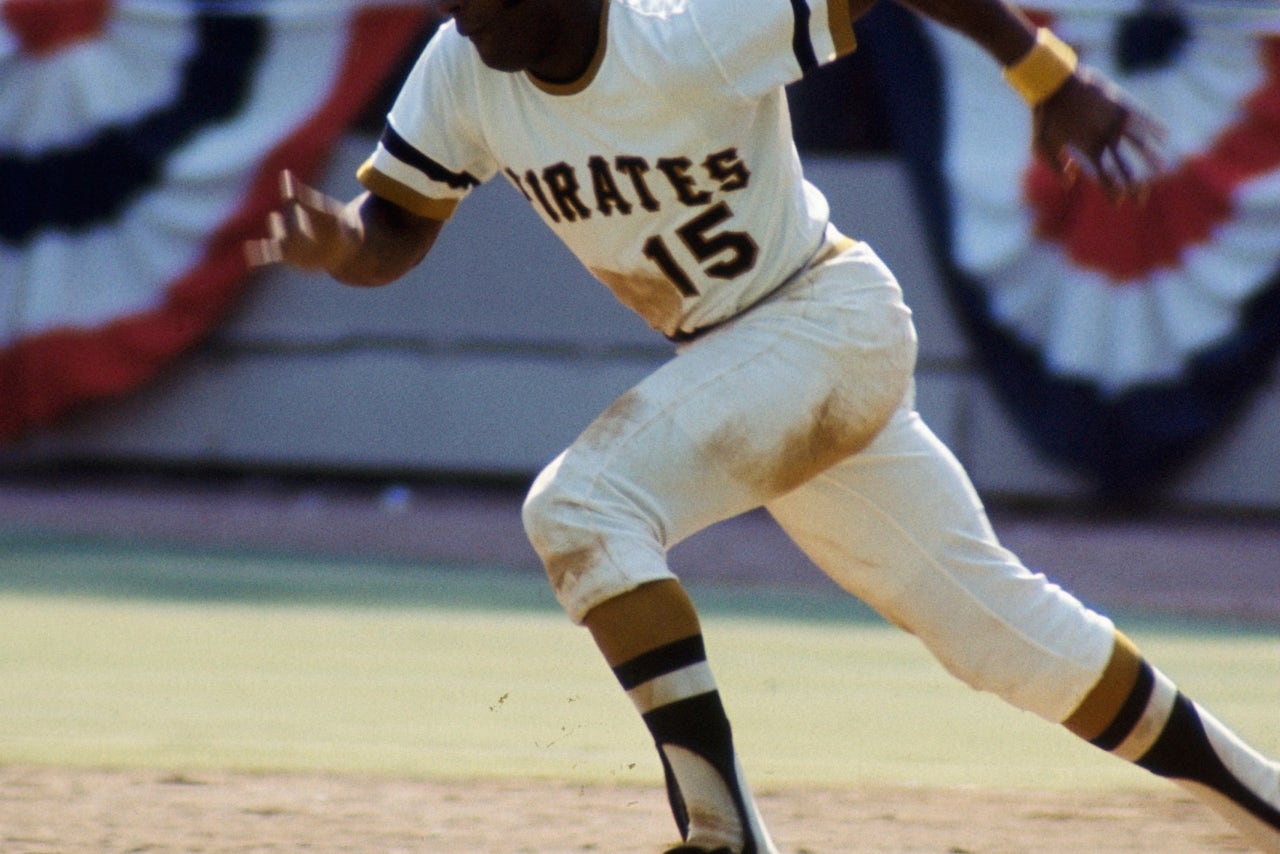 A clubhouse worker mentioned the lineup's significance to Gene Clines.
Dock Ellis wasn't at his best on Sept. 1, 1971.
Willie Stargell was one of the Bucs' clubhouse leaders.
Even so, there was a significance to the moment that couldn'€™t be denied.
At that time, the league was nearly a quarter-century removed from Robinson breaking the color barrier with the Brooklyn Dodgers, but according to players from the '€˜71 Pirates, racism was still prevalent in baseball, especially in the minor leagues.
"€œHere I am, a kid drafted in the sixth round (in 1966), and I came from the Bay Area, and all the racism that I'™d ever been around or in contact with was stuff that I saw on TV,"€ Clines said. "€œBut three days after I graduate, I'€™m on a flight from San Francisco to Salem, Virginia. And as naive as I was, I didn'€™t know I was going to be right in the heart of the stuff that I'€™d been seeing.
"€œIt was definitely a wake-up call,  especially in the place I was staying that first year," Clines added of his 52-game rookie league stint with the Salem Rebels. "€œWe had eight black ballplayers in this one house living with this lady called Mrs. Johnson, and that was the only place we had to stay."
Others from the team also experienced similar forms of discrimination prior to their big league call-ups, particularly in the South.
"€œI had to run twice in Burlington," Hernandez said of his time with the Burlington (N.C.) Indians of the Carolina League. "€œWe were trying to get into a movie and we had to run because they wanted to beat us. I could see it, I could feel it. It was there.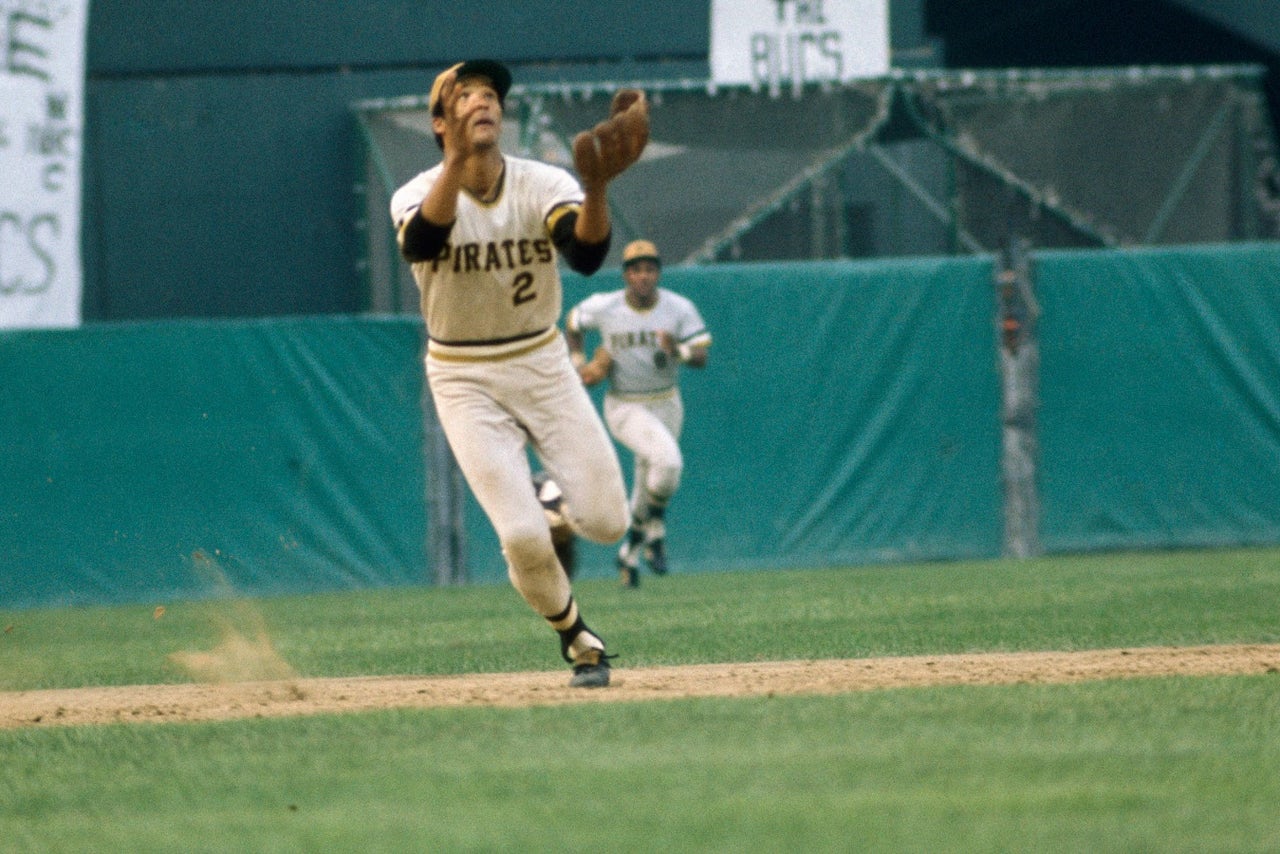 Jackie Hernandez experienced racism in the minors.
"€œWe also played a game in Raleigh, and they started throwing baseballs at us from the stands," Hernandez, now 75, continued. "€œAnd then after the game, we couldn'€™t get out. We had to call police to get to the bus because they were out there waiting. It was a bad time, but we stuck together, and it made us better players and stronger people."
For Clines, he found the major leagues to be a welcome reprieve from the discrimination he encountered in the minors --€" but not initially. It was only thanks to the efforts of the team'€™s veterans that players like Clines came around.
"€œBy the time I got to Pittsburgh I was a little leery, almost to the point that there were very few white people that you would trust," Clines said. "€œAnd we pretty much stayed to ourselves and did things among each other just to survive. But guys like Clemente and Stargell were the guys that were at the forefront, showing us how to handle ourselves, both on the field and off the field, and not get caught up in the other stuff. They just wanted us to do what we liked to do -- '€™Let'€™s play baseball, and play it hard.' "€
Following the Sept. 1 win, Pittsburgh went on to finish 97-65, and after eliminating the San Francisco Giants from the NLCS in four games, the Pirates overcame an 0-2 series deficit to beat Earl Weaver'€™s Orioles, the defending Series champions, in seven games. And many of the living players from that team give credit to the late stars, Clemente and Stargell, for the team'€™s success.
Roberto Clemente delivered an impassion speech.
€œ"I'€™ll never forget after that second game, we were in the clubhouse, and Clemente is screaming," Clines recalled. "€œHe'€™s pissed off, and he says, '€˜Well, we'€™re going to go back to Pittsburgh and we'€™re going to beat their ass three games in a row.'€™ And I'€™m looking at him like, '€˜OK, yeah, right,'€™ but we left Baltimore, went back to Pittsburgh and won three games in a row."€
Like Clemente, who played in Pittsburgh from 1955 until his death in 1972, Stargell was a longtime fixture in Allegheny County, playing 21 seasons with the Pirates from 1962-82.
"€œThey called him Pops because he was a father figure, he always talked to you about the game,"€ Stennett said of Stargell, who passed away in 2001. "€œI remember a couple times where I made an error in a game and we lost, and the next day I'€™d be a little nervous. But Stargell would come over to me and tell me, '€˜You come and give 100 percent in the game, but when the game is finished, do not take it home. Leave it at the ballpark.'
"€œIt was really tough, but I always remember that when he told me that, I felt relaxed,"€ Stennett continued. '€œBefore that I had tunnel vision, but after that I could open up and play my best baseball."
It was that sense of closeness that made those Pirates the power they were, and while many have forgotten --€" or may have never known --€" about the night Pittsburgh made history in September 1971, the game left an indelible, if silent, mark on the franchise, the sport and the nation going forward.
"€œThey talk about the '€˜79 team being '€˜We Are Family,' "€ Clines said of the Pirates'€™ most recent World Series-winning team, "€œbut that team (in '€˜71) was as close as a family can get. We did everything together, not for any sort of notoriety, but because that'€™s just the way we were. You could come in that clubhouse, and no matter who you were, we had your back. And as far as color, there was no color. The only colors in that clubhouse were black and gold."
"€œWe had white players, black players, Latin players, and we all came together to win a world championship and didn'€™t have any issues," Oliver added. '€œI think that everyone could take a page from our '€˜71 team and learn from that, and if we did, this country would be a lot better off."
You can follow Sam Gardner on Twitter or email him at samgardnerfox@gmail.com
---
---