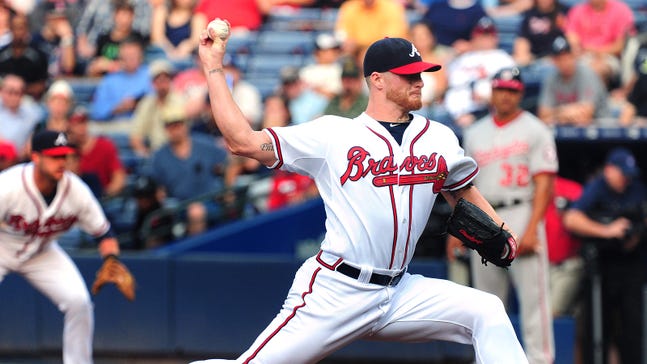 The pitch Shelby Miller regrets most in Braves' loss to Nationals
Published
Jul. 1, 2015 5:04 a.m. ET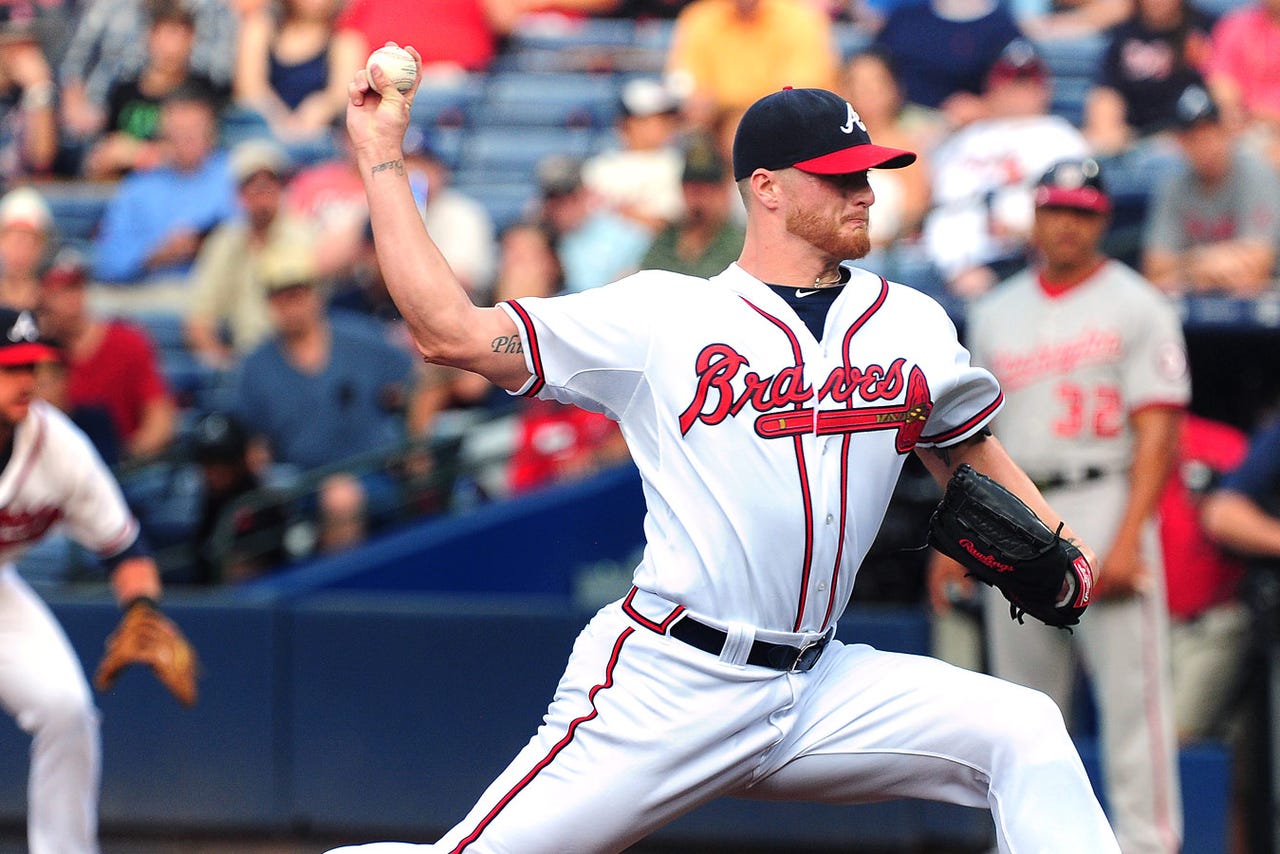 Shelby Miller experienced a rough first inning again the Washington Nationals on Tuesday, which had the Atlanta Braves ace longing for a redo of one pitch in particular on which he surrendered two runs.
Miller, who holds a 2.20 ERA and .209 opponent average on the season, had an atypically rocky first inning on Tuesday. In addition to his stellar season stats this year, Miller held a 0.56 ERA in the first inning heading into the game.
After the Nats leadoff hitter, Denard Span, got onboard with a single, he was immediately driven in by Danny Espinosa on the next at-bat.
Miller then notched two outs, including a strikeout of slugger Bryce Harper, but then allowed a single to Wilson Ramos that scored Espinosa.
What happened next was something Miller wishes he could take back.
On a 3-2 pitch to the Nats' No. 6 hitter, Clint Robinson, Miller threw a curveball that Robinson blasted over the right-field wall for a two-run homer.
"If I could take it back, I wouldn't have thrown Robinson a curveball," Miller said. "I think I did him a huge favor by hanging a curveball inside. I think I should have stuck with something else I've been throwing better than that. At the end of the day, it's a pitch I decided to throw. I just left it up and it wasn't a good pitch at all."
Miller bounced back from his rough opening inning but picked up a loss in the Braves' 6-1 defeat.
The 24-year-old righty is now 5-4 on the season, and has not won a game in eight consecutive starts.
"I'm upset that we lost and stuff," Miller said of his recent winless outing. "Yeah, those innings are going to happen. At the end of the day, if you're making pitches and they're getting hits, it happens. You tip your hat to that offense. It's obviously a tough offense to get through. It's not going to be seven innings, zero runs every single time against guys like that."
(h/t MLB.com)
---
---