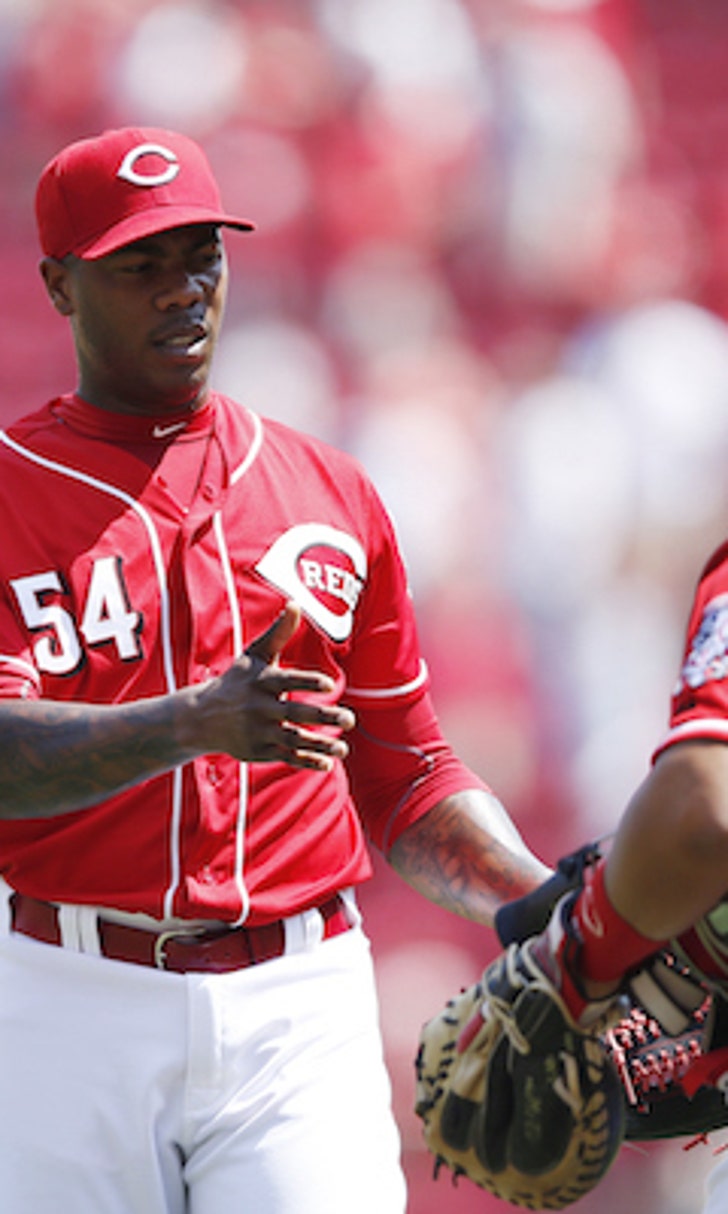 The Nationals apparently want Aroldis Chapman
BY foxsports • June 13, 2015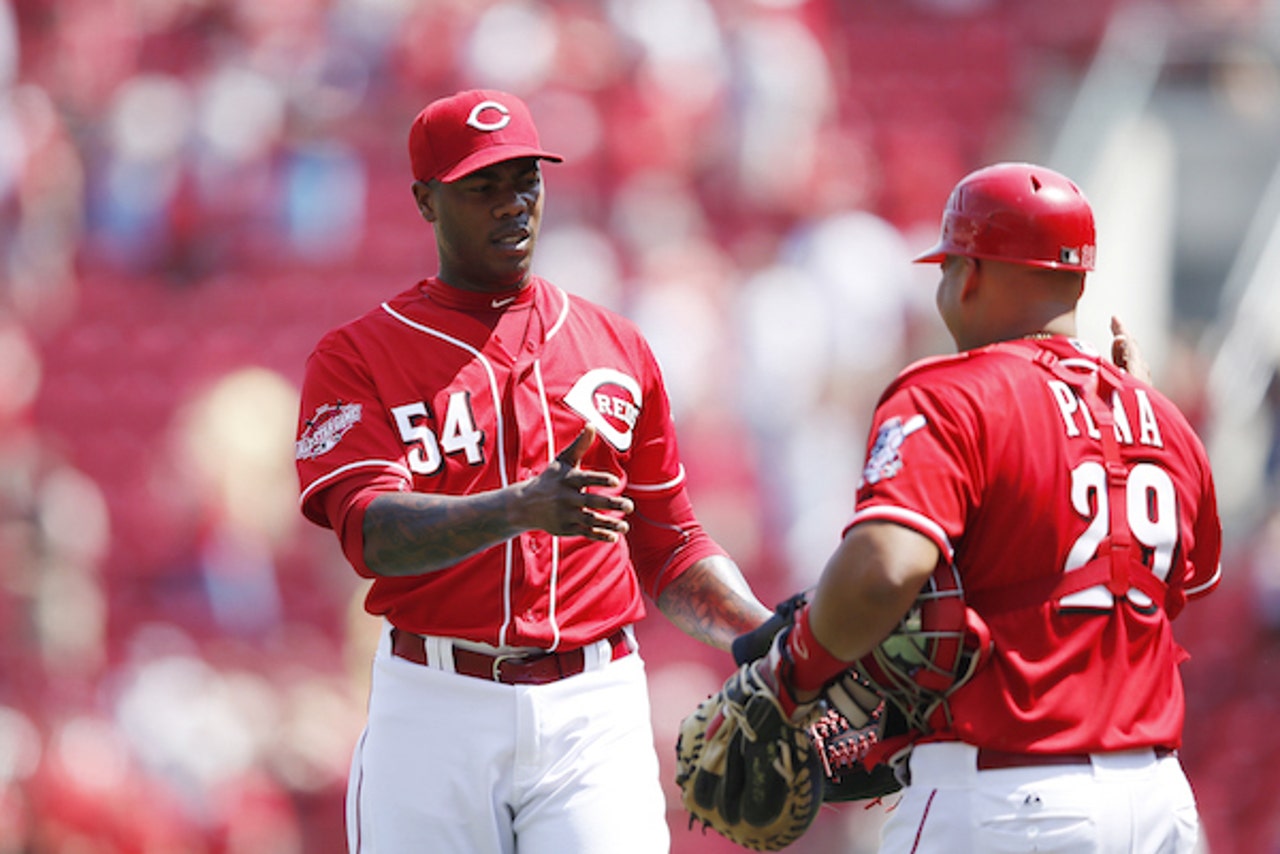 By TOC Staff
The Washington Nationals could use bullpen help. But then again, who couldn't? Anyway, Washington is sniffing around a reliever that could solve plenty of its problems — Cincinnati Reds closer Aroldis Chapman. Oh lord, hold me.
Yes, a deal is nowhere close, and conversations like this happen between teams on a daily basis.
But this one … well, it just makes sense. Washington's bullpen has a 3.67 ERA this season, good for 10th in the National League. Closer Drew Storen has been excellent, pitching to a 1.11 ERA in 24 1/3 innings while striking out 32 and walking just three.
The rest of the Nationals' pen has been underwhelming, however.
Aaron Barrett has a 5.06 ERA in 21 1/3 innings (despite solid peripherals) and was just placed on the DL with a biceps strain. Blake Treinen has a 4.45 ERA in 32 1/3 innings. Spot starter/long man Tanner Roark has struck out just 21 over 43 2/3 innings while being forced into the rotation thanks to the DL stints of Stephen Strasburg and Doug Fister. Former Blue Jays closer Casey Janssen has thrown just eight innings while missing the start of the season due to shoulder inflammation, allowing four runs and striking out just three hitters.
The Nationals already acquired ex-Brave David Carpenter from the Yankees, but he's struggled this season. In 18 2/3 innings in New York, Carpenter walked seven, struck out just 11 and pitched to a 4.82 ERA. He threw a scoreless inning in his Nationals debut on Friday.
Needless to say, getting a high-end reliever like Chapman in the bullpen, either in front of Storen or behind him, would help ease the pressure on the rest of the Nationals' bullpen. Given the struggles that the team's starting pitchers not named Max Scherzer or Jordan Zimmermann have had this year, bolstering the bullpen for the stretch run is crucial for Washington's pennant drive.
More from The Outside Corner:
---
---