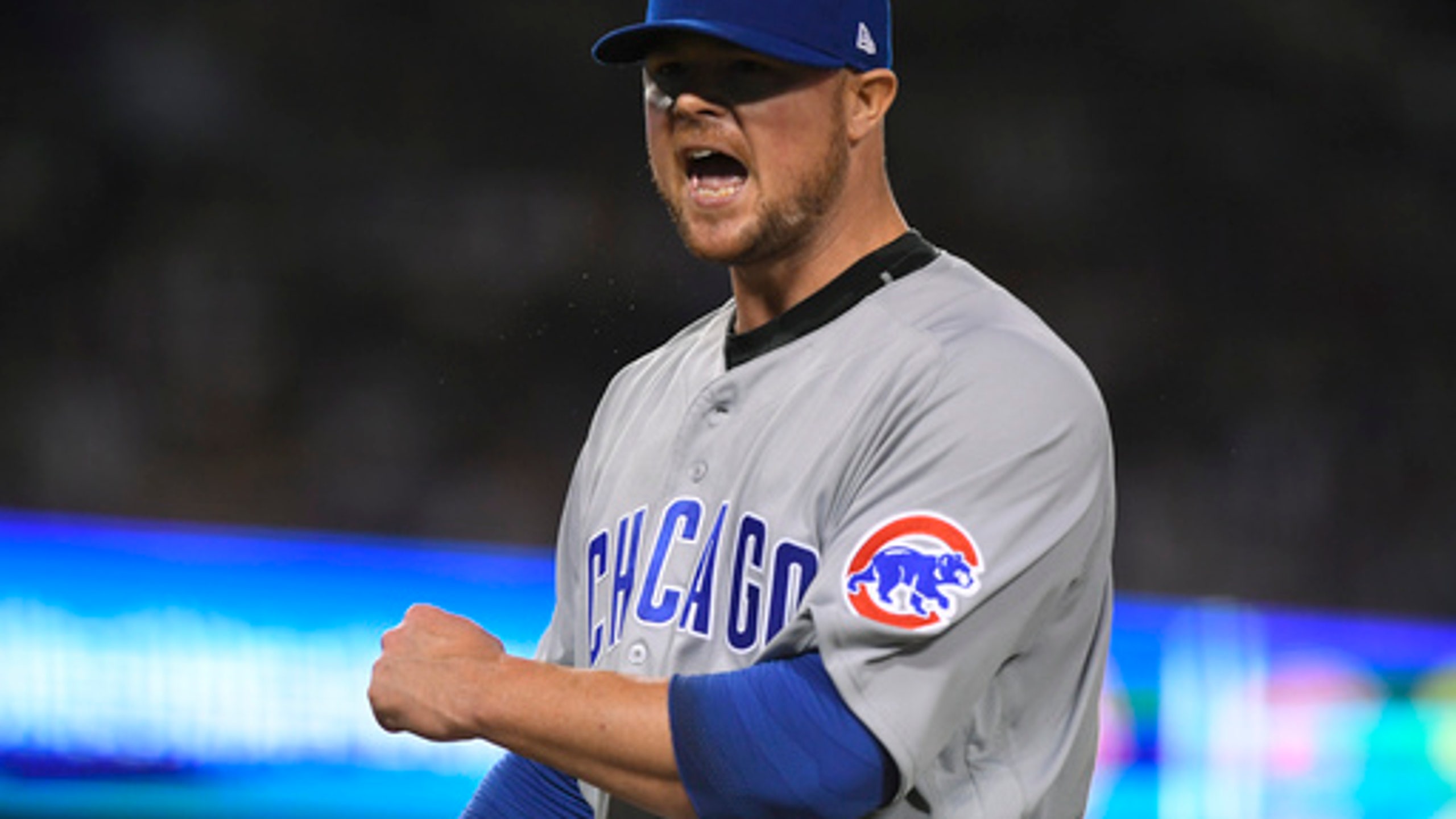 The Latest: Series ace Jon Lester to start Game 1 for Cubs
BY foxsports • October 24, 2016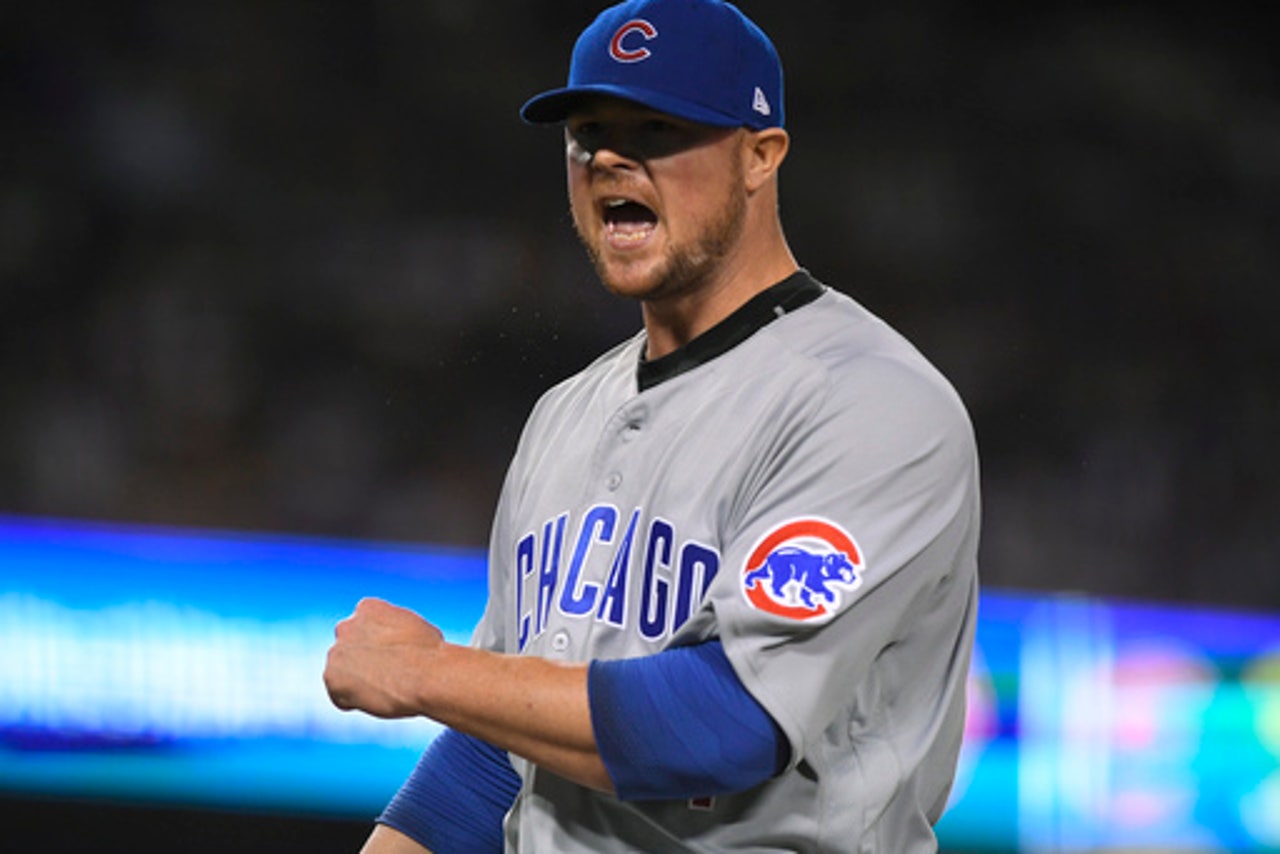 The Latest on the World Series (all times Eastern):
4:50 p.m.
World Series ace Jon Lester is all set to start Game 1 for the Chicago Cubs.
Lester will be fully rested when he pitches Tuesday night at Cleveland. Corey Kluber will start for the Indians.
The 32-year-old lefty is 2-0 in three starts during this postseason, with wins over the Giants and Dodgers in the NL playoffs. He was 19-5 during the regular season.
Lester is 3-0 in three starts in the World Series with a sparkling 0.43 ERA. He helped the Boston Red Sox win championships in 2007 and 2013.
Cubs manager Joe Maddon says Lester is ''really, really in the moment'' right now.
---
4:30 p.m.
Cubs catcher David Ross said he would have been pulling for the Indians if Chicago wasn't in the World Series.
Ross said he had wanted to wear a ''Party at Napoli's'' T-shirt to media day on Monday in tribute to good friend Mike Napoli. He said he didn't get a shirt in time so he was wearing a blue Cubs World Series hoodie.
The Cleveland first baseman and Ross were teammates on the 2013 Red Sox team that won the World Series.
---
3:45 p.m.
The weather forecast is looking clear in Cleveland for Game 1 of the World Series.
It's supposed to be right around 50 degrees with little chance of rain when the Chicago Cubs play the Indians at Progressive Field on Tuesday night.
As of now, it might be a little more iffy for Game 2 on Wednesday night. Rain is moving into the Midwest and could be around the ballpark at gametime.
---
2:49 p.m.
Pop star Rachel Platten will sing the national anthem before Game 1 of the World Series between the Cleveland Indians and the Chicago Cubs.
Her hit ''Fight Song'' has been on the music charts for months.
Country duo Locash will perform the anthem before Game 2 on Wednesday.
---
2:40 p.m.
Two of Cleveland's stars from the 1990s, Kenny Lofton and Carlos Baerga, will throw out ceremonial first pitches at the World Series.
Lofton, the fleet-footed center fielder, will have the honor before Game 1 as the Indians host the Chicago Cubs. Baerga, a three-time All-Star second baseman, will handle the duties before Game 2.
Indians fans had pushed on social media to have actor Charlie Sheen, who played Ricky ''Wild Thing'' Vaughn, a hard-throwing pitcher in the iconic movie ''Major League,'' throw out the first pitch. However, the Indians had already decided on Lofton and Baerga, who played together on Cleveland's 1995 World Series team.
---
---