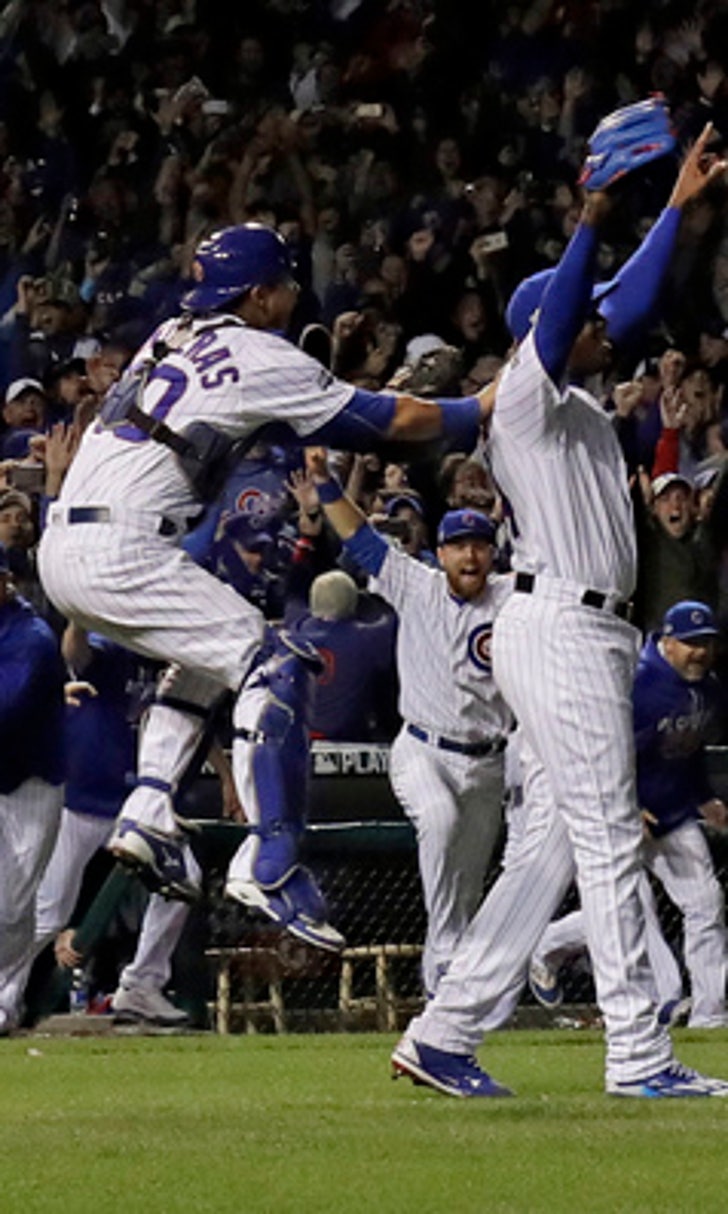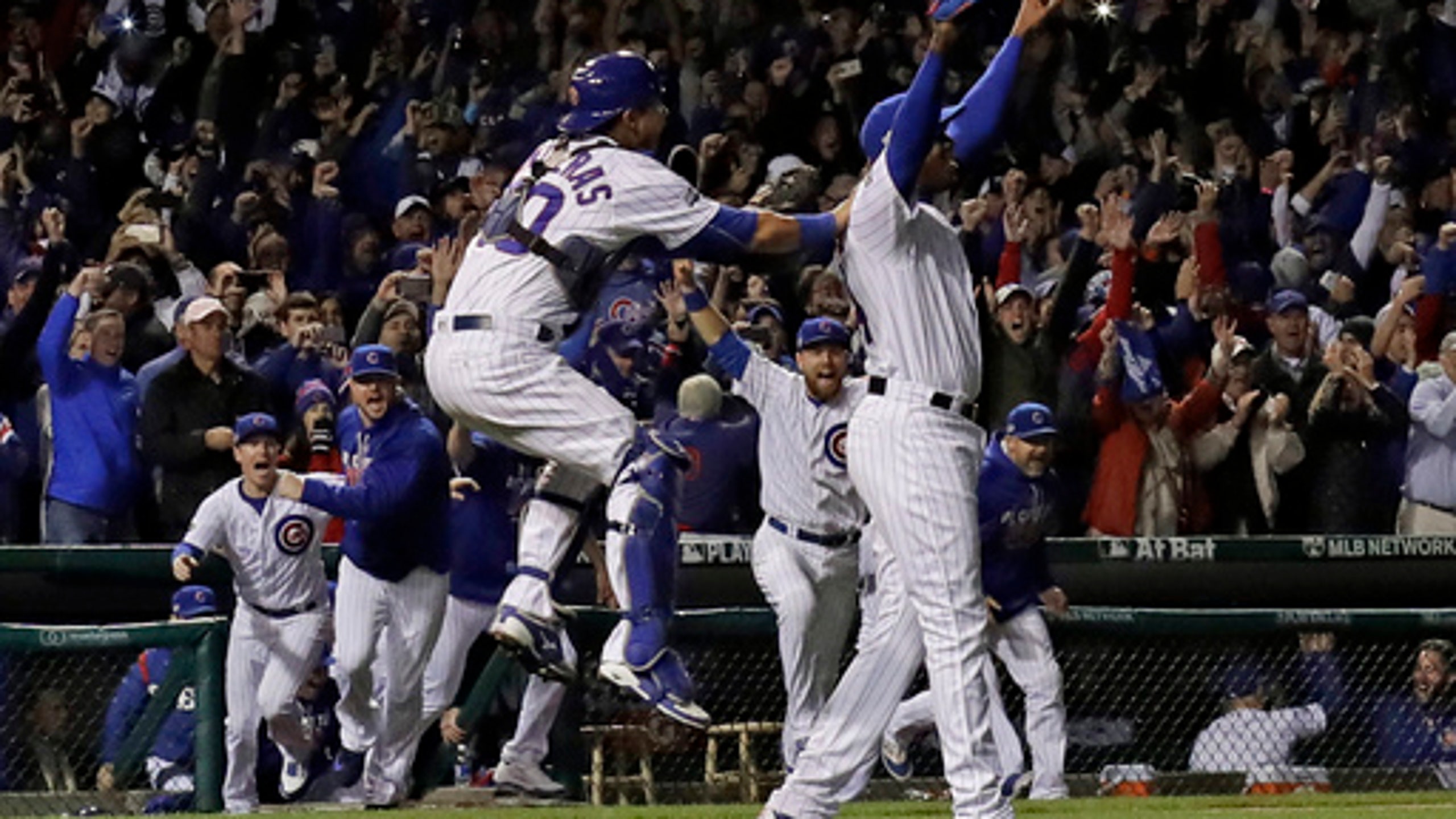 The Latest: Cubs players thank fans after NLCS victory
BY foxsports • October 23, 2016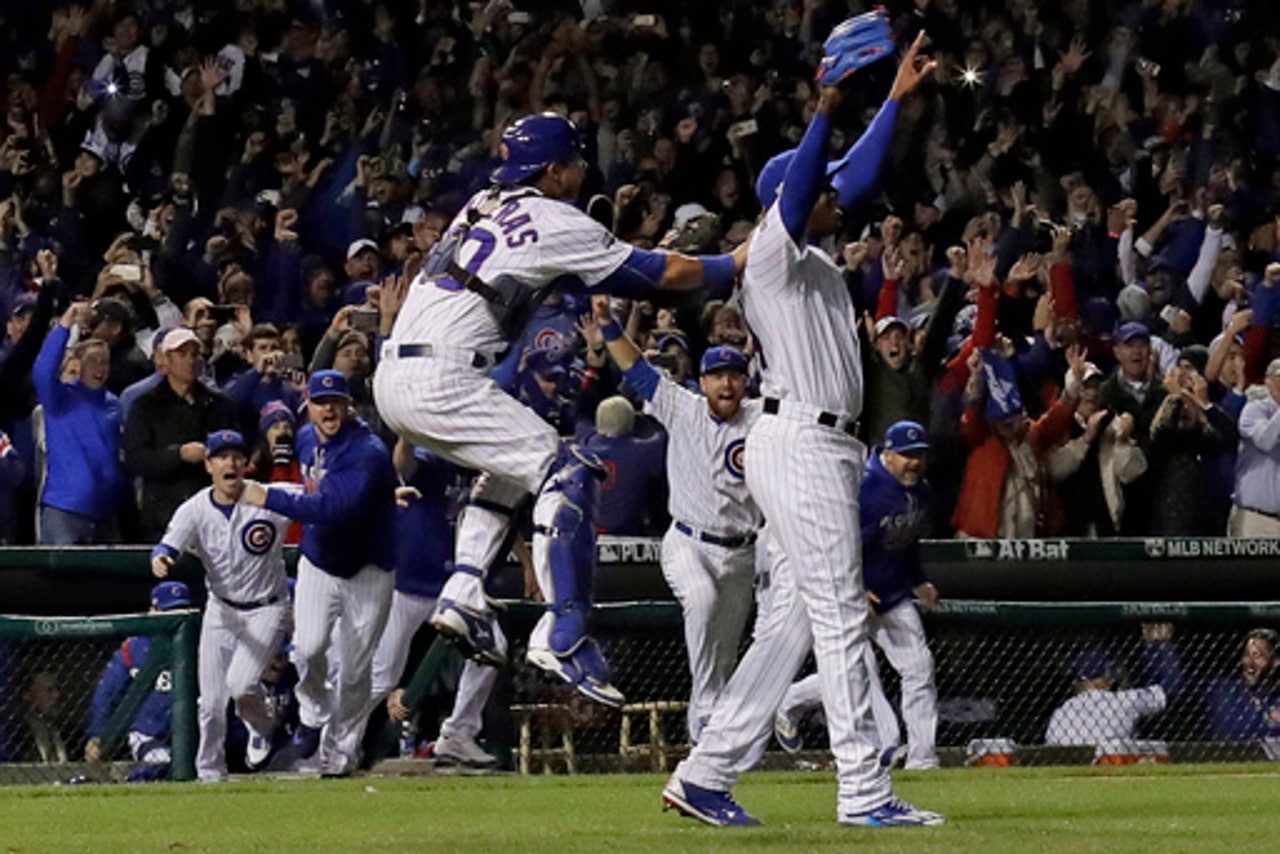 CHICAGO (AP) The Latest on Chicago Cubs advancing to the World Series (all times local):
10:45 p.m.
Chicago Cubs players, coaches and front office personnel thanked the fans after the team earned its first trip to the World Series since 1945.
Pitcher Jon Lester said after the game Saturday that Cubs fans have been ''unbelievable'' all season. Lester says the fans ''have done nothing but support us from Day 1 ... Words can't really describe where I'm at right now.''
Cubs All-Star third baseman Kris Bryant says the chants of ''M-V-P'' gave him the chills. Bryant says ''you never play for those awards, but for these people to chant that, it's unbelievable.''
As for the so-called curse, Bryant doesn't seem to believe in it.
''We're too young. We don't care about it. We don't look into it,'' says Bryant. ''This is a new team.''
Team President of Baseball Operations Theo Epstein previewed the World Series, saying ''all we have to do is win four more.''
The Cubs face the Indians in Cleveland in Game 1 on Tuesday.
---
10:20 p.m.
Chicago Cubs fans have waited 71 years to celebrate a return to the World Series.
Overjoyed fans streamed out of Wrigley Field on Saturday night after the Cubs beat the Los Angeles Dodgers in Game 6 of the NL Championship Series to earn their first trip to the World Series since 1945. Many people were wearing Cubbie blue and holding ''W'' flags.
Forty-nine-year-old Brian Dusza, who was Wrigley for Game 6 of the 2003 NLCS, never thought he'd see the team win the pennant. Dusza says ''I can't even describe what I'm feeling.''
The Cubs will face the Cleveland Indians in Game 1 on Tuesday, with the series returning to Wrigley Field for Game 3 on Friday.
---
---