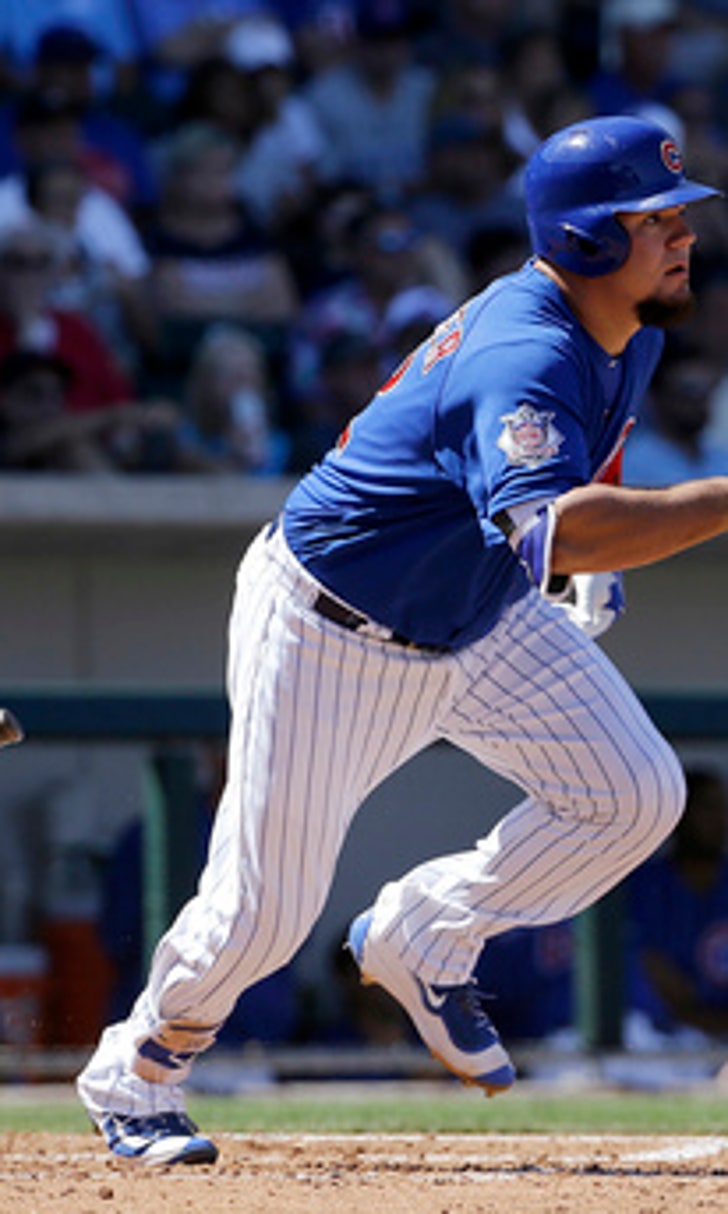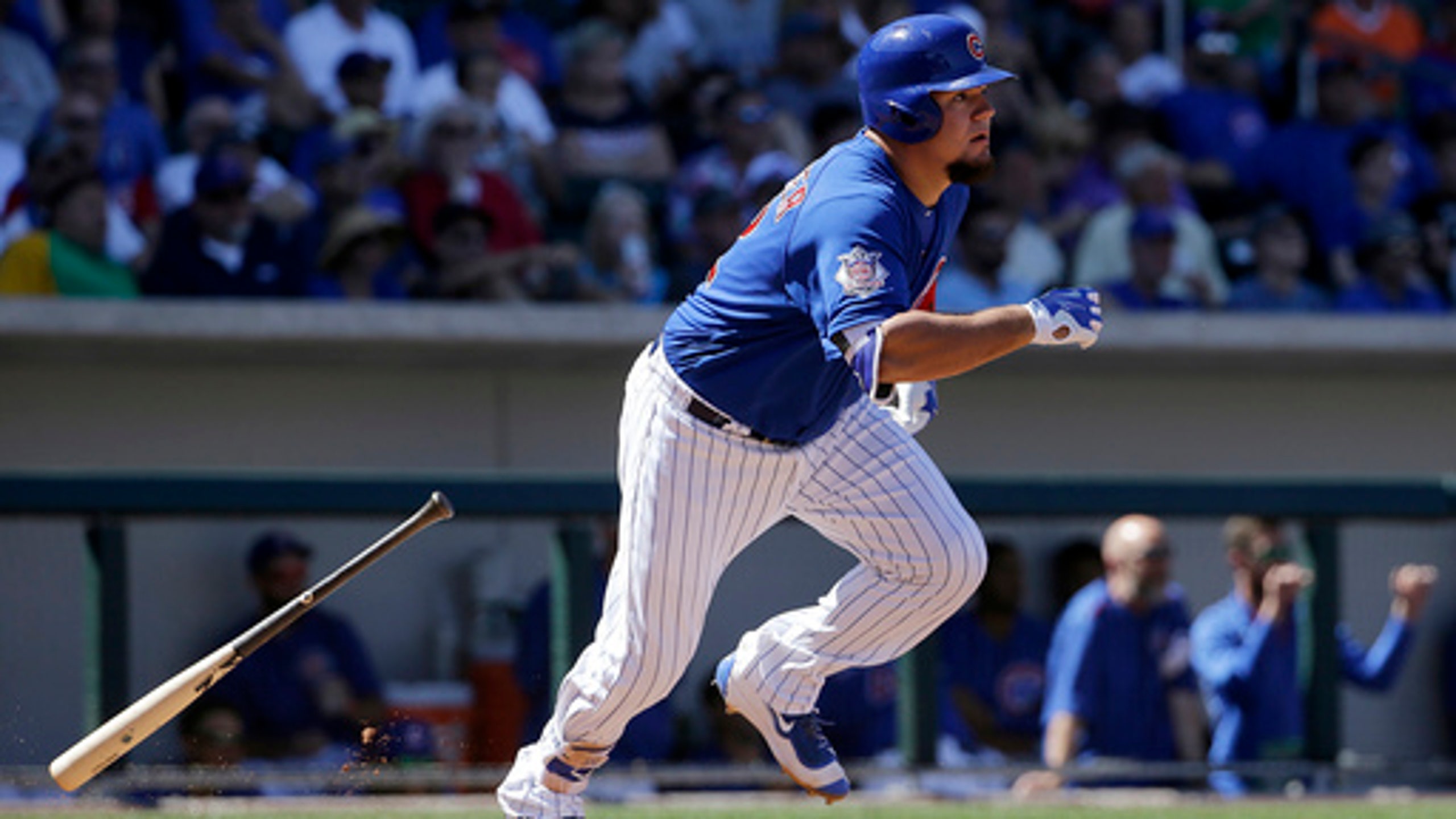 The Latest: Cubs not closing the door on Schwarber's return
BY foxsports • October 24, 2016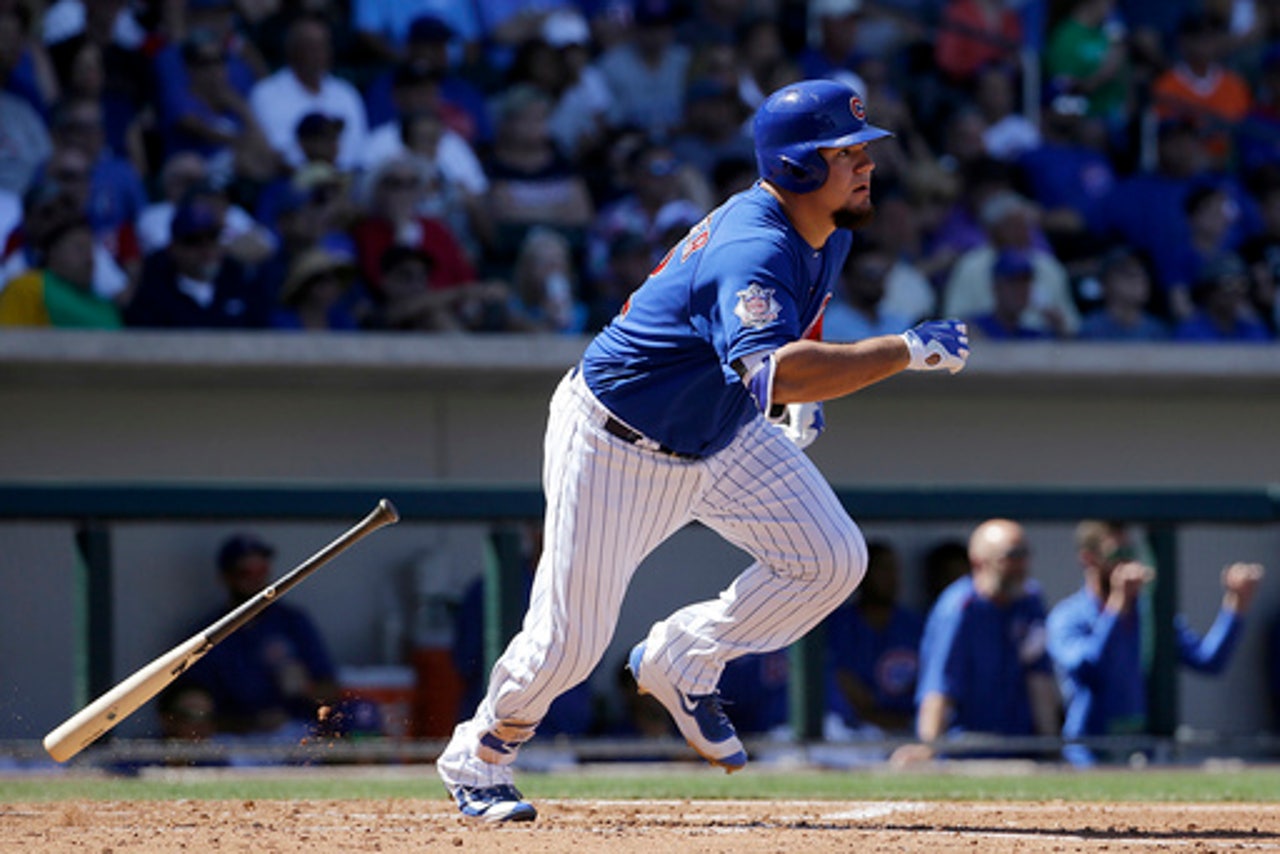 The Latest on the World Series (all times Eastern):
5:50 p.m.
The Chicago Cubs are keeping the light on for slugger Kyle Schwarber.
Manager Joe Maddon said Schwarber will play in the Arizona Fall League on Monday night and the team will wait until the last second before deciding whether to put Schwarber on the World Series roster. Schwarber hasn't played since tearing a pair of ligaments in his left knee in April.
Maddon said Schwarber is running really well and even sliding in an attempt to give the knee as much stress as possible. Schwarber would primarily be available as a designated hitter.
First baseman Anthony Rizzo said he's been amazed at Schwarber's focus during his rehab. Schwarber has spent countless long days at the ballpark undergoing therapy then sticking around to watch the game that night, unusual for injured players. Rizzo joked he told Schwarber to stop watching video of his swing and ''just watch baseball and enjoy it.''
The World Series rosters are due at 10 a.m. Tuesday morning.
---
5:44 p.m.
Indians manager Terry Francona said right-hander Danny Salazar will be on the World Series roster.
Salazar has not pitched since Sept. 9 because of forearm tightness. He pitched in a simulated game Sunday and Francona said Salazar is ready.
---
5:30 p.m.
Fans hoping to see the Cubs play in the World Series for the first time since 1945 are finding a seat could cost more than what their grandparents paid for their houses.
A look at ticket-selling sites on the internet Monday reveals ticket owners are willing to part with theirs for thousands or even tens of thousands of dollars. Ticket brokers say fans are starting to spend as much as $12,000.
Fans with more creativity than money are making some unusual offers.
Ticket owners who like to ski might be interested in the offer from a Southern California woman for a week in her mountain cabin for a couple of tickets. A Portland, Oregon, firefighter is offering a Pacific Northwest tour in exchange for a ticket.
---
5:15 p.m.
A sprained left ankle could keep Cleveland Indians second baseman Jason Kipnis out of Game 1 of the World Series.
Kipnis injured his ankle last week while celebrating following the final out of the AL Championship Series in Toronto. He said his ankle has improved, but says it ''isn't exactly a mild sprain. I got it pretty good.''
The Indians host the Chicago Cubs on Tuesday night in the World Series opener.
Kipnis says Cleveland's training staff has done a good job of reducing the swelling and he'll just have to handle pain. Kipnis said the key will be making sure he has range of motion.
He got hurt when he jumped and shortstop Francisco Lindor accidentally stepped on his foot.
---
4:50 p.m.
World Series ace Jon Lester is all set to start Game 1 for the Chicago Cubs.
Lester will be fully rested when he pitches Tuesday night at Cleveland. Corey Kluber will start for the Indians.
The 32-year-old lefty is 2-0 in three starts during this postseason, with wins over the Giants and Dodgers in the NL playoffs. He was 19-5 during the regular season.
Lester is 3-0 in three starts in the World Series with a sparkling 0.43 ERA. He helped the Boston Red Sox win championships in 2007 and 2013.
Cubs manager Joe Maddon says Lester is ''really, really in the moment'' right now.
---
4:30 p.m.
Cubs catcher David Ross said he would have been pulling for the Indians if Chicago wasn't in the World Series.
Ross said he had wanted to wear a ''Party at Napoli's'' T-shirt to media day on Monday in tribute to good friend Mike Napoli. He said he didn't get a shirt in time so he was wearing a blue Cubs World Series hoodie.
The Cleveland first baseman and Ross were teammates on the 2013 Red Sox team that won the World Series.
---
3:45 p.m.
The weather forecast is looking clear in Cleveland for Game 1 of the World Series.
It's supposed to be right around 50 degrees with little chance of rain when the Chicago Cubs play the Indians at Progressive Field on Tuesday night.
As of now, it might be a little more iffy for Game 2 on Wednesday night. Rain is moving into the Midwest and could be around the ballpark at gametime.
---
2:49 p.m.
Pop star Rachel Platten will sing the national anthem before Game 1 of the World Series between the Cleveland Indians and the Chicago Cubs.
Her hit ''Fight Song'' has been on the music charts for months.
Country duo Locash will perform the anthem before Game 2 on Wednesday.
---
2:40 p.m.
Two of Cleveland's stars from the 1990s, Kenny Lofton and Carlos Baerga, will throw out ceremonial first pitches at the World Series.
Lofton, the fleet-footed center fielder, will have the honor before Game 1 as the Indians host the Chicago Cubs. Baerga, a three-time All-Star second baseman, will handle the duties before Game 2.
Indians fans had pushed on social media to have actor Charlie Sheen, who played Ricky ''Wild Thing'' Vaughn, a hard-throwing pitcher in the iconic movie ''Major League,'' throw out the first pitch. However, the Indians had already decided on Lofton and Baerga, who played together on Cleveland's 1995 World Series team.
---
---