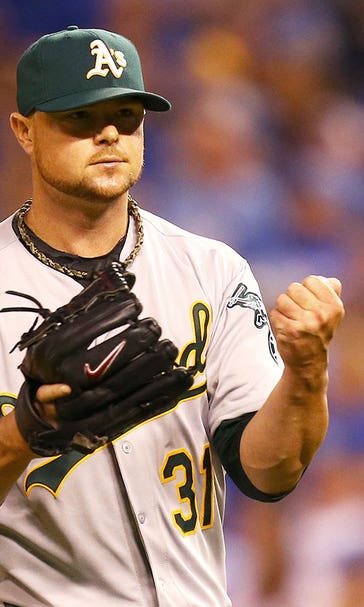 Thanks to trade, Lester got used to idea of not pitching for Red Sox
BY foxsports • December 15, 2014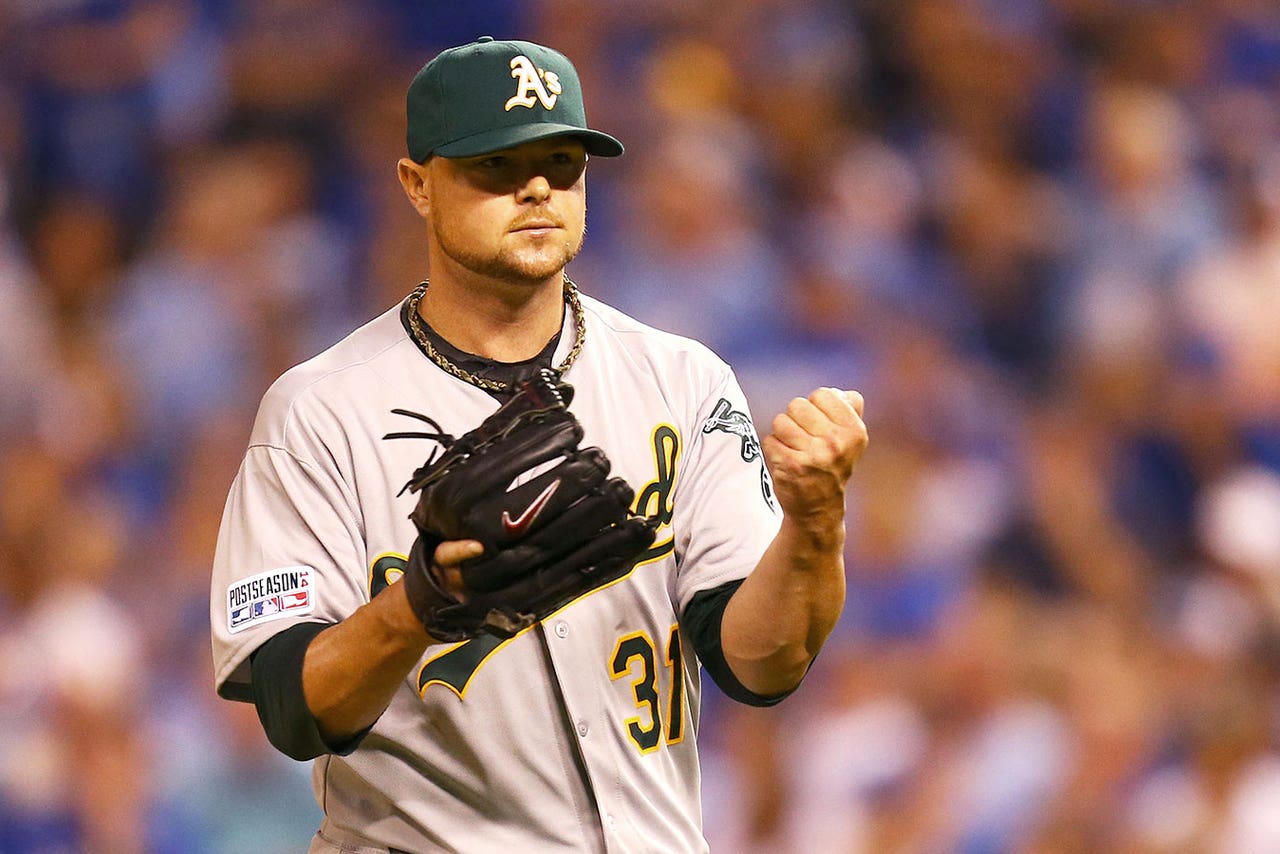 Believe it or not, Jon Lester is officially a Chicago Cub.
After finalizing a six-year, $155 million contract, the newest ace of the Cubs' pitching staff was introduced Monday at a news conference where he shed some light on the chaos that was his free-agency process.
The decision wasn't an easy one by any means, as many believed Lester would return to the Red Sox even after they traded him to the Oakland Athletics at the MLB non-waiver trade deadline. But it was the move to the West Coast that opened his mind up to the possibility of playing for another team.
Lester, who spent eight seasons with the Red Sox, acknowledged that it would have been more difficult to leave Boston had he not been traded midseason.
"Yeah, I think so," Lester said Monday in Chicago. "There's always that unknown. When we were traded, that's the unknown of going to a whole different coast, a whole different organization, a whole different philosophy. Going there prepared us for this time. If we finish out the year in Boston and you get down to this decision, I think it would be a lot harder -- not to say it wasn't hard as it was.
"I feel like that broke that barrier of, 'Well, I wonder if I could play for another team.' We answered those questions."
Still, Lester agonized over the decision, which he didn't make until hours before it was announced, and ex-teammate Dustin Pedroia pestered him throughout the entire process. Lester revealed that the second baseman called him "endlessly" about returning to Boston, but in the end understood his decision to join the Cubbies.
While it's impossible to know how this scenario would have played out had the Red Sox held on to their homegrown ace, it is certain that Lester is all in on the North Siders and he's setting his sights on a championship.
"First and foremost, I want to win regardless of where I'm at," Lester said. "That's something that we talked about extensively when we met. I believe in the plan that they have in place right now for the future of the Cubs. Obviously, leaving a place you've already won and the comfort of that is difficult, but I'm also relishing in the ... chance of winning a World Series for a franchise that never has (in the last 106 years). It just adds that little extra for me."
MORE FROM NESN
---
---