Colorado Rockies
Colorado Rockies
Texas Rangers: Options to Fill 1B Void
Updated
Mar. 5, 2020 1:28 a.m. ET

Fansided, Jason Reed/FanSided via Call to the Pen
Mar 4, 2015; Surprise, AZ, USA; Texas Rangers first baseman Prince Fielder (84) tips his hat to some fans in the first inning during a spring training baseball game against the Kansas City Royals at Surprise Stadium. Mandatory Credit: Rick Scuteri-USA TODAY Sports
After the sudden retirement of Prince Fielder along with losing Gold Glover Mitch Moreland, the Rangers are left with a void to fill at first base.
The Texas Rangers had the best record in the American League last season, and to repeat that mark they must remain wholesome. As of now, they are greatly lacking in terms of quality talent at first base. The current listed first baseman, Ryan Rua, is a 26-year-old outfielder that has played 35 career games at first base. Even if they bring back Carlos Gomez the Rangers are still pretty thin in the outfield department. There is no logical possibility to think that they could afford to allow a below average left fielder transition to a below average first baseman. Sure, they could attempt to permanently move Rua to first, bringing in other outfielders. However, that is not the route they should take.
One possibility is to go the route the Colorado Rockies did with Ian Desmond. Desmond, who was a shortstop turned outfielder, is listed as Colorado's first baseman for the time being. In case you were wondering, Ian Desmond has never played a game at first base in his life. However, first base is arguably the easiest position to learn, thus his athleticism will get him by. The Rangers can take that approach and they can gamble on an out of position player to transition to first.
Or the Rangers could go with a traditional first baseman. Veterans such as Ryan Howard are in the market, however that agreement seems unlikely with Howard's downfall. Outside of Howard, there are options outside of declining veterans. The Rangers likely would attempt to sign a guy, but a trade for a first baseman is also a possibility. We will take a look at three different routes the Rangers can take, and different guys that can help them return to the postseason.
Nick Turchiaro-USA TODAY Sports
Sign Jose Bautista or Matt Wieters
The Rangers could attempt to sign a guy that primarily plays a different position, and with power bats to replace Mitch Moreland, Bautista and Wieters seem great. Now, the elephant in the room is Jose Bautista getting clocked by Rougned Odor. My counter to this is that money talks, and with potential to make the postseason as the Blue Jays become depleted may be enough for Bautista. Him and Odor could try to make up their differences, and both provide for the Rangers ball club.
Seeing Bautista take over at first base isn't so far-fetched either. Despite only playing 27 career games at first, Bautista seems naturally fit for the spot. A third baseman turned outfielder, Jose knows how to play the infield. With his defensive numbers dipping, it may be wise for a team to sign him for a role outside of the outfield. With a transition to first Bautista's offensive production can remain high, and if signed to a long enough contract can make the transition to DH. Bautista to Texas may as well be the best fit for the slugger, as it seems nobody else wants him.
Matt Wieters is another guy that the Rangers could sign to play first base. Wieters would even serve as a just in case option to catch if anything ever happened to Jonathan Lucroy. Wieters has played only four career games at first, but it is common to see a catcher transition to first base. Not only would Wieters provide depth in both position, he would bring a veteran presence to the clubhouse.
Nick Turchiaro-USA TODAY Sports
Sign Edwin Encarnacion, Mark Trumbo, or Chris Carter
Despite Chris Carter being the only full-time first baseman of the trio, all three options can be considered traditional first basemen. Trumbo has played more career games (371) at first than any other position, and that's less than usual DH Edwin Encarnacion has (388). All three men provide tremendous power to the Rangers line-up, as they ranked first, fourth, and sixth out of home run leaders.
Encarnacion and Trumbo are the expensive options out of the three and will likey rank second and third in highest contracts for batters this off-season behind Yoenis Cespedes. Their value to the Rangers would be immense. Trumbo has particularlly good numbers in Arlington, batting .276 with 11 home runs. Despite Encarnacion only owning a .188 average in Arlington, putting him in a much weaker AL West will only bolster his offensive production.
The cheaper option of the three is Chris Carter. Carter is a tremendous power hitter that often gets unnoticed. It may have been because he played for the small market Milwaukee Brewers last season, started with the small market A's, and was a part of a largely rebuilding Astros club. Regardless, Carter has often been overlooked. Sure, his average is very low and his strike outs are very high, but Moreland's average was never very high either. Carter would be a downgrade for contact and fielding, absolutely, but would also blow Moreland's power numbers out of the water.
Rick Osentoski-USA TODAY Sports
Trade for Joe Mauer or Yonder Alonso
If the Rangers weren't satisfied for the options available via free agency they very well could dabble in the trade market. While it is the least likely route the Rangers are going to take, there are options out there for the Rangers. Veteran options, such as Joe Mauer, exist. Or the Rangers could attempt to get a younger talent in hopes of longevity.
With a pretty large contract, and no signs of the Twins winning any time soon, it might be wise for Minnesota to deal the face of their franchise. With so much money owed, Texas may be able to afford this deal as well if they swallow up the salary.
Or, the Rangers could go with the cheaper route of attempting to get a guy like Yonder Alonso. Alonso is a decent talent who may not cost that much in the grand scheme of things. Alonso offers average defense and playing in Texas could help his slightly below average offensive production.
There is one more alternative as well. The Rangers could attempt to trade for a superstar like Jose Abreu or Todd Frazier to play first. However, I don't think Texas wants to give up Gallo, Odor, and Mendez, so the odds of them making that sort of blockbuster is very low.
More from Call to the Pen
This article originally appeared on
---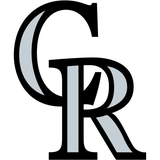 Get more from Colorado Rockies
Follow your favorites to get information about games, news and more
---