Major League Baseball
Major League Baseball
Stunned by death of Cards' Taveras, good friend Perez lifts Giants
Published
Oct. 27, 2014 5:57 a.m. ET

SAN FRANCISCO — The baseball world is vast and diverse, but there are nights when it feels small. Sunday was one of them.
In the expectant moments before Game 5 of the World Series at AT&T Park, it seemed as though the entire baseball community had gathered at the same magnificent address: Third and King in San Francisco, where a pair of aces warmed up along the base lines, vivid oranges and blues popped in the autumn air, and the most exquisite ballpark in America hummed with anticipation.
Then came the news: St. Louis Cardinals outfielder Oscar Taveras, who played a baseball game on the same field only 10 days prior, had died in a car crash in his native Dominican Republic. He was 22.
"I simply can't believe it," Cardinals general manager John Mozeliak said in a statement, and so many of us reacted the same way. As the initial reports and official confirmations crossed my computer screen, the World Series game in front of me faded into white noise interrupted by applause. The Giants took the lead, and I barely noticed. I didn't know Taveras well, but others at the stadium did.
Giants outfielder Juan Perez was one of them. And as it happened, it was Perez's two-run double in the eighth inning that sealed the Giants' 5-0 victory.
Among the 43,000-plus at AT&T Park, Perez might have been the person closest to Taveras. He was in tears in the dugout after receiving word that Taveras had died, according to FOX's Erin Andrews. The two had played together for Aguilas Cibaenas of the Dominican Winter League.
Perez actually heard about Taveras long before he met him: Perez said he met Taveras' brother, Raul Burgos, while Burgos pitched in the Giants' farm system from 2007 through 2009.
"I knew him before he came here to the States," Perez said. "(Raul) used to tell me about his brother, how good he was. He was telling me every night, 'My brother's good. He's going to be special.' I didn't really pay attention to it.
"(Then) he came here to the States and put up huge numbers in the minors. I knew he was one of the top 100 prospects. I think he was No. 1 two years ago. That tells you a lot."
Over time, Perez grew to know and like the person he described as "humble, happy, always smiling, a great ballplayer — a lot of talent." But while Taveras received accolades as one of the game's elite prospects, the 27-year-old Perez has spent much of his career trying to attain — and hold — the final bench spot on the Giants' roster.
In a clubhouse teeming with World Series rings, Perez's quiet professionalism has earned the respect of his peers. The son of a plumber, Perez was born in the Dominican Republic but moved to the Bronx with his parents at age 13. He spoke no English when he arrived in the US and thus struggled to qualify academically at many four-year colleges. Ultimately, he moved halfway across a still-unfamiliar country and enrolled at Western Oklahoma State College, where he became a 13th-round pick of the Giants in 2008.
Now he is playing in the postseason for the first time. On Sunday, Perez wasn't in the Giants' starting lineup and learned of Taveras' death before entering the game as a pinch runner for Travis Ishikawa in the sixth inning.
"At the moment when I found out, it was really hard," Perez said. "I was walking around, trying to get over it. By the time it was time for me to go into the game, I was mentally prepared, ready.
"I said, 'Just forget about it at the moment. If you have to deal with it, just wait for the game to be over.' I got in contact with some friends, to make sure it was 100 percent true. That was it. As soon as I was 100 percent sure it happened, I just threw my phone away and went back down there to watch the game."
Perez, a reserve outfielder valued mostly for his speed and defense, had only one at-bat in the game. It came against Wade Davis, the overpowering Royals reliever who's been nearly unhittable for much of the season.
Under the circumstances, a drive to deep center field was one of the least likely outcomes. Perez, who has two home runs in 95 big-league games, rarely hits the ball to the warning track. Also of note, he has a .181 batting average and four extra-base hits in 101 career plate appearances that reached two strikes.
Davis, meanwhile, gave up just five extra-base hits in 71 appearances during the entire regular season. Only one of them came on a two-strike count.
So, statistically speaking, there's no way to explain what happened next: Perez, who isn't known as a particularly patient hitter, worked the count full. And when one of the best relievers in baseball threw him a 96-mph fastball, Perez rocketed it off the top of the wall — a foot or so away from a home run — allowing the Giants' lead to expand from 2-0 to 4-0.
The sound, the arc, the distance ... It sounded like a ball Oscar Taveras might've hit.
After Kansas City shortstop Alcides Escobar threw wildly to the plate, Perez finished the play with a headfirst slide into third base and emphatic fist pump. Forty-five minutes after the game ended, Perez stood at his locker inside the Giants' clubhouse, still wearing his game pants. His eyes were red. He did a series of television interviews in Spanish, then talked with another wave of reporters in English. He answered questions about his big hit. Mostly, though, Perez talked about the close friend he — and baseball — lost so suddenly.
"He wasn't on my mind at the moment I hit the ball," Perez said, reflecting on perhaps the biggest hit of his career. "But when I got to third, I took a peek to the sky, thinking, 'That's for you.'"
---
---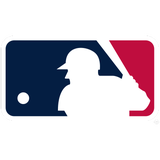 Get more from Major League Baseball
Follow your favorites to get information about games, news and more
---