Major League Baseball
Major League Baseball
Strasburg wins despite finger injury
Published
Jun. 13, 2012 1:00 a.m. ET

The longer the Washington Nationals remain in the playoff hunt, the more Stephen Strasburg's innings limit will loom over the team.
On Wednesday, a nail-trimming mishap provided a timely reason for Washington to curtail Strasburg's outing.
Strasburg won his fifth straight start, Tyler Moore hit the first two home runs of his career and the Nationals beat the Toronto Blue Jays 6-2 Wednesday to complete a three-game sweep.
Strasburg (8-1) left after six innings because of what manager Davey Johnson called a ''slight cut'' on his middle finger, something that happened as the right-hander was trimming a ragged nail between innings.
''It was nothing major,'' Strasburg said. ''I definitely don't think it affected the way the ball was coming out or anything. I wanted to go out there again.''
Strasburg lobbied to stay in the game, telling Johnson it only aggravated the cut when he threw one of his breaking pitches, but his manager wasn't interested.
''He said `I just won't throw that pitch,''' Johnson said. ''I said `No, you won't throw any more pitches. We've got a long way to go. You pitched a heck of a ballgame, we'll save it for you.'
''I didn't want him to come out there and cut it further and expand that little wound,'' Johnson added. ''Then he might have to miss a start and I didn't want that.''
Strasburg, whose rookie season in 2010 was cut short by elbow surgery, is expected to be limited to approximately 165 innings this season.
With an off-day Thursday, Strasburg will get an extra day of rest before his next start, meaning the injury isn't likely to keep him off the mound.
''It should calm down,'' Johnson said. ''Hopefully our doctors and trainers can heal him up.''
Strasburg allowed two runs and five hits in six innings. He walked one and struck out eight, raising his major league leading total to 100. He threw 89 pitches, 62 for strikes.
''Once I started to get my curveball over for a strike it really changed the ball game,'' Strasburg said.
Craig Stammen worked two innings and Brad Lidge finished for the Nationals, who have won nine of 11 overall.
Ian Desmond also went deep as Washington completed the first undefeated six-game road trip since the franchise relocated from Montreal. The NL East-leading Nationals, who swept Boston at Fenway Park last weekend, outscored the Red Sox and Blue Jays 31-16.
''We're no longer a secret to anybody,'' Johnson said. ''We're a pretty good ballclub, and not just pitching.''
Recalled from Triple-A Syracuse last week, Moore started in place of Adam LaRoche, who was out after fouling a ball off his right foot in Tuesday's victory.
''I thanked him for sitting out today,'' Moore said with a smile after he went 3 for 4 with five RBI.
Jose Bautista hit his 19th home run for Toronto against Strasburg, a solo shot to left, but the Blue Jays lost for the sixth time in seven games and fell below .500 for the first time this season at 31-32.
Strasburg improved to 4-1 with a 2.04 ERA in six career interleague starts. Washington is 7-2 in interleague play this season.
''I feel like we're building and it just keeps getting better,'' Moore said. ''It's a fun place to be.''
Blue Jays starter Kyle Drabek (4-7) was forced to leave the game in the fifth after suffering an apparent injury. Manager John Farrell and the trainer came to the mound after Drabek missed on an 0-1 pitch to Michael Morse. Drabek walked off the field and Aaron Laffey was called out of the bullpen.
''I threw the ball and felt a popping sensation in the back of my elbow,'' said Drabek, who had Tommy John surgery as a minor leaguer in 2007. ''I don't know how fast it was but the velocity was down so just for a precaution it was probably smart to take me out.''
Strength and stability tests showed no problems but Drabek acknowledged the episode was ''pretty frightening.''
Drabek lost for the third time in four starts, allowing four runs and seven hits in 4 1/3 innings. He walked two and struck out one.
Washington opened the scoring against Drabek in the second when Moore lined a two-run double to left-center.
Toronto tied it in the third. Rajai Davis led off with a triple and scored on Brett Lawrie's grounder. One out later, Bautista lifted a high drive down the line in left, his fourth homer in six games.
Moore restored Washington's lead with his first career homer, a two-run shot into the left field bullpen. He made it 5-2 with a solo drive off Laffey in the sixth.
Desmond chased Laffey with a solo blast into the second deck in left in the eighth, his ninth.
NOTES: Toronto placed RHP Brandon Morrow (strained left oblique) on the 15-day DL and recalled INF Yan Gomes from Triple-A Las Vegas. ... Washington outscored The Expos went unbeaten on a six-game trip to Houston and Atlanta in July 1988. ... Johnson said LaRoche's injury is not considered serious, adding that he should be ready to play Friday when the team returns home to begin a three-game series against the New York Yankees.
---
---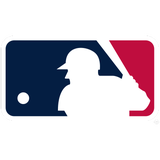 Get more from Major League Baseball
Follow your favorites to get information about games, news and more
---