Major League Baseball
Major League Baseball
Stars have finally aligned — Game 7 set to be a true Fall Classic
Published
Oct. 29, 2014 12:30 a.m. ET

The more lopsided Game 6 became, the more confident I felt.
We're about to witness a classic Game 7 in this World Series.
I am absolutely certain of it, following the Royals' 10-0 victory over the Giants on Tuesday night. Both teams have played brilliantly during this series, but very rarely on the same night. The laws of physics (I think) dictate that they're about to collide at their best and provide a spectacle worthy of the stage.
"Two great teams," Royals first baseman Eric Hosmer said late Tuesday, setting his focus for the game ahead. "No one's saving anybody. Everybody's throwing their best guys. That's the way it's got to be. It's going to be fun. Like we've all been saying: It's fun to compete against the best. And tomorrow, you're truly going to do that. You might see Greg [Holland, the Royals' closer] in the third and finish the game from there.
"We know it's going to be one to remember. And everyone's ready for it."
Even better than that, history suggests it will be so.
The most memorable Game 7 of recent vintage €— 2001, between the Yankees and Diamondbacks — was preceded by a blowout. The Diamondbacks came home trailing 3-2 (just as the Royals did) after the memorable home runs off Byung-Hyun Kim at Yankee Stadium in Games 4 and 5. The Diamondbacks then routed the Yankees in Game 6, 15-2, before the indelible rally against Mariano Rivera to win Game 7.
The Game 7 in 1960 is the most dramatic in World Series history, because it remains the only seventh game to end on a walk-off home run. The moment of victory is preserved in the iconic photograph of Yogi Berra looking up as Bill Mazeroski's shot sails over the wall at Forbes Field in Pittsburgh. 
That, too, followed an unremarkable Game 6, in which the Yankees defeated the Pirates, 12-0.
Conversely, aside from Kirby Puckett yielding the stage to Jack Morris in 1991, a World Series with a classic sixth game often struggles to produce similar drama in the seventh. Think about it: David Freese in 2011 . . . Scott Spiezio in 2002 . . . Bill Buckner in 1986 . . . Don Denkinger in 1985 . . . Carlton Fisk in 1975 . . . In those years, Game 7s were like movie sequels that couldn't top the originals.
There's no such concern for the Giants and Royals. Game 6 unraveled quickly for San Francisco, as starter Jake Peavy finished the game with more earned runs allowed (five) than outs recorded (four). The Giants lost any chance to remain in the game after miscommunication between Peavy and first baseman Brandon Belt allowed Alcides Escobar to reach base on a tapper to the right side in the second inning. By the time the third out was recorded, Giants manager Bruce Bochy had summoned his long reliever (Yusmeiro Petit) and the Royals had a lead more reminiscent of a game between the Chiefs and Niners (7-0).
But as the veteran Giants know, the runs do not carry over. The World Series isn't a tournament in which run differential holds any practical significance. The two most important players in Game 7 —€" Tim Hudson for San Francisco, Jeremy Guthrie for Kansas City —€" had nothing at all to do with what transpired Tuesday night. Guthrie appeared meditative late Tuesday night, relaxing as he spoke with a friend in the Royals' dugout at 11:30 p.m. local time, still in full uniform long after Game 6 ended. "Not enough time to get nervous," he said.
It won't be the first World Series Game 7 in Hosmer's life. He attended the final game of the '97 Series between the Marlins and Indians at Pro Player Stadium in Miami. "Bobby Bonilla's home run landed two sections away from us," Hosmer recalled. And yes, even at eight years old, Hosmer stayed until Edgar Renteria's line drive grazed Charles Nagy's glove and ended the season.
"Seeing Craig Counsell cross home plate, jump up and down right there, it's a crazy feeling," Hosmer said, recalling the details of the final play. Then he raised his eyebrows and let his imagination run. "Who knows? Tomorrow, hopefully that'll be me doing that."
Wednesday is at once a single-game season and culmination of the seven months that came before it. We could see the Game 1 starters pitch in relief — particularly intriguing for the Giants, for whom Madison Bumgarner (coming off a Game 5 shutout) has the chance to become the first pitcher since Randy Johnson in 2001 to be credited with three victories in a single World Series. Bumgarner's counterpart, James Shields, declared after Game 6 that he has "more than enough" left in the tank to pitch out of the bullpen Wednesday night. "I'm up for whatever Skip wants me to do," he said.
In a thoroughly entertaining series that's going to go the distance, only one game —€" the Royals' 3-2 triumph Friday night — has been decided by fewer than five runs. And it's been more than a decade since we witnessed a World Series Game 7 worth telling our grandkids about.
Guess what? We're due. Enjoy this one, folks.
---
---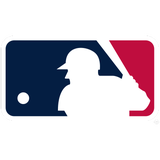 Get more from Major League Baseball
Follow your favorites to get information about games, news and more
---