Major League Baseball
Major League Baseball
Sports in 9/11 aftermath not about wins
Published
Sep. 9, 2011 1:00 a.m. ET

Amid the acrid mist and the fluttering ribbons of soot, there was a temptation to elevate the games, to seek meaning in the mundane. You rooted for the ballplayers, sure, but not as you had before. Now you hoped they could heal.
As if Mike Piazza's homer, or, some weeks later, the famous flip by which Derek Jeter got Jeremy Giambi at the plate, could somehow provide more than momentary diversion, that they could make things better. As if ballplayers could bestow majesty and mercy upon a borough that still smelled like an electrical fire.
It was a nice idea. And given the circumstances, a perfectly understandable one. But just the same, it was counterfeit. Looking back, now 10 years gone, people seem to forget that the Yankees didn't win that year. And even if they had, it wouldn't have had anything to do with 9/11. The Yankees' loss to the Diamondbacks had as much to do with the World Trade Center as LSU's last national championship had to do with Hurricane Katrina. There is no cause and effect — not now, not ever.
Yes, sports can make a difference in the life of an afflicted neighborhood, a municipality, even an entire region. But it's not the big games that heal so much as the little ones. The real victories aren't so obvious.
At the time of the attack, I lived in Greenwich Village, a mile and a half from the towers, or "the pile" as its smoldering remains came to be known. In the days that followed, I remember taking my daughter, not yet 2, to play in Washington Square Park. I remember parents sitting on the green park benches, eyeballing each other as they watched their kids, as if to ask: are we doing the right thing?
The air wasn't merely thick; it stuck in the back of your throat. Flakes of ash still fluttered in the air, Devil's confetti. These were dutiful, middle-class parents, Whole Foods types. But they weren't the only ones. The questions were being asked by mothers and fathers in every neighborhood, in Brooklyn, and the Bronx and Staten Island and Jersey.
Would our kids be all right?
---
Stuyvesant High School, at the corner of West and Chambers streets, was five blocks from the former towers. Its alumni include at least four Nobel Prize winners, Thelonious Monk, Lucy Liu, attorney general Eric Holder and at least one Beastie Boy. Frank McCourt, author of "Angela's Ashes," taught English there for years. But for all the institution's virtues (here seems as good a place as any to cop to the fact that I graduated in 1980, when Stuyvesant was still housed in a Dickensian edifice on 15th Street), it was never regarded as much of a football school.
Actually, it was always something of a wonder that Stuyvesant had a football team. Still, unaccustomed success was anticipated for the 2001 squad. They had 18 seniors and opened the season on Sept. 8, beating McKee on a last-minute touchdown caught by one Brian Kang, who hauled in the winning score despite a broken thumb.
On Monday, Sept. 10, they gathered to watch film, unabashedly impressed by what they saw. It was not your typical Stuyvesant team. "We had talent," recalls the coach, Dave Velkas. "We were going to the playoffs. Then . . . then everything came crashing down."
Just the next day, students would be watching people dive to their deaths. The collapse of the towers created a wall of black smoke on Chambers Street, hovering there like an old-school special effect. Stuyvesant athletic director Larry Barth recalls directing kids out of the building's north entrance, telling them to keep walking uptown on West Street. Then, at the sound of a helicopter, students began to retreat in panic. "No," said Barth, directing them back out. "Go. Go!"
In the meantime, some of the football players went back for their assistant coach, David Hahn. They carried him in his wheelchair down the stairs until he was out of the building, then another assistant got behind the chair. He kept pushing until they had crossed the Brooklyn Bridge.
Stuyvesant students would spend the better part of the next month in afternoon sessions at Brooklyn Tech. The football team was given an old shop class to use as a locker room. Coach Velkas was able to hold occasional morning practices at Tech. They were mostly a formality, in deference to the idea that Stuyvesant was still fielding a team. Some of the younger kids had to quit. "Just too stressed out by what they had seen," says Velkas.
By October, Stuyvesant had reopened. But now there were rifle-bearing soldiers posted at the perimeter of the "frozen zone." The place still smelled, as Barth recalls, "like burnt wires," a dry caustic odor that never seemed to leave. Still, people wanted a football season. The parents and upperclassmen were particularly adamant. After several weeks of missed games, the goal was no longer making the playoffs. It was playing.
Each day after school, the boys would put on their pads and file into a yellow school bus. Then they would be taken by police escort — always a motorcycle cop leading the way — to a practice field on the east side of Manhattan. As the bus came to the edge of the frozen zone, it would stop and a team of white-uniformed HAZMAT workers would appear. The bus could not to travel beyond the perimeter until it had been hosed down.
Sometimes, as it drove past the pile, the procession would come to a sudden stop. Coach Velkas would yell at the kids to knock it off. "You know how kids on a bus are," he says.
Then the motorcycle cop would get off his bike, remove his helmet, and bow his head. Another body had been found.
As Velkas recalls, Stuyvesant lost its next five games. "Everybody wanted us to play," he says. "But the truth is, we came back too early. We didn't have any real practice. We weren't in the best of condition."
That's not really the point, though.
They did, however, win the last game, against Evander Childs.
That's not the point, either.
Even in sports, happy endings aren't necessarily obvious ones.
"Hey," says Barth, as if to underscore the real victory. "We had a season."
Then the seniors went off to good colleges to become mathematicians or musicians or poets or lawyers. Whatever they're doing, that season went with them.
---
And now, 10 years gone, I get out of the subway on Chamber Street and it's the first day of school. The P.S. 234 schoolyard is packed with grade-school kids playing dodge ball and kickball and basketball and tag. Where the black wall had been is now a wall of sound, the raucous cacophony of recess.
Ten years later, another clear day. The new towers — looking about three-quarters finished — are gleaming in the sunlight.
Larry Barth welcomes me into his office. He's got a plaque signifying Stuyvesant's last basketball championship, in 1918. He's got a photograph of Phil Jackson setting a pick on Spencer Haywood so Walt Frazier can put a little space between him and Slick Watts.
I'm busy admiring the artifacts when the three freshmen enter. They are each 14, and grew up together in Dyker Heights, Brooklyn. Saifeldeen Zihiri, of Egyptian descent, is the biggest at 165 pounds. Jimmy Yan, the son of a mailman, says he's 126. Eric Liu goes a buck-twenty.
They are requesting the parental consent forms. They want to try out for football. I'll be rooting for them.
---
---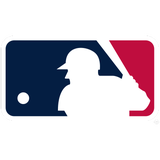 Get more from Major League Baseball
Follow your favorites to get information about games, news and more
---