Major League Baseball
Major League Baseball
Sources: Texas' Kinsler to stay at 2B
Published
Jan. 10, 2013 12:00 a.m. ET

Ian Kinsler had second thoughts, in more ways than one.
He changed his mind about moving to first base, preferring to stay at second, according to major league sources.
But when Rangers general manager Jon Daniels said Monday that Kinsler was likely to remain at second, he actually was honoring an earlier commitment to the player.
Kinsler, 30, agreed to a five-year, $75 million contract extension last April. According to sources, the talk of him moving to first — an entirely new position for him — played out as follows:
The Rangers informed Kinsler when they signed him that he was unlikely to remain at second for the entirety of the deal. Kinsler, the club's second baseman since 2006, asked only that the team not move him after the first season.
Then came Jurickson Profar.
Club officials, intrigued by the idea of playing Profar at second, broached to Kinsler the idea of moving to first base earlier this offseason. To their surprise, Kinsler agreed and even made a public statement about his willingness to change positions to accommodate the rookie.
"My feeling is wherever I need to help this team win," Kinsler told FOX Sports Southwest. "I signed a long-term extension to win a championship here, and if they think me at first is going to help win a championship, I'm all for it."
However, Kinsler recently expressed to the Rangers that he wasn't comfortable moving to first at this point of his career. The Rangers backed off, and Daniels made it official Monday that the plan was for Kinsler to remain at second, with Mitch Moreland at first.
"The more we talked about it internally and with Ian, it didn't seem like something we wanted to force," Daniels said at a news conference introducing the team's new designated hitter, Lance Berkman. "You can make a good case for it, but we believe in Mitch Moreland."
Profar, who does not turn 20 until Feb. 20, has made only 17 plate appearances above Double A, all of them with the Rangers last September. He also is coming off a sore elbow, and stopped playing winter ball in early December.
Still, the Rangers eventually want to play Kinsler, Profar and shortstop Elvis Andrus in the same infield with third baseman Adrian Beltre. A big spring by Profar could force the team — and Kinsler — to reconsider their options. But it is unlikely the Rangers would ask Kinsler to change positions in say, late March.
Daniels has said he is comfortable with both Profar and third baseman Mike Olt opening the season at Triple A. Such moves would delay their major league service clocks, and either could be promoted if an injury occurred.
---
---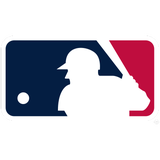 Get more from Major League Baseball
Follow your favorites to get information about games, news and more
---