Major League Baseball
Major League Baseball
Soriano homers twice as Cubs down Houston
Published
May. 8, 2009 7:03 a.m. ET

Alfonso Soriano wasn't happy with his one-hit, three-strikeout performance in the Chicago Cubs' first game against the Houston Astros.

He made up for it in the second game of the short series.

Soriano homered twice to lead the Cubs to an 8-5 victory over the Astros on Thursday night. He hit a solo home run in the fourth and a two-run shot in the ninth.

"Yesterday I had a bad day, so I wanted to come back and have a better game," Soriano said.

Four of his nine home runs this season have come against the Astros and he is hitting .320 with five RBIs in five games against Houston.

Mike Fontenot had two RBIs and Milton Bradley, Micah Hoffpauir and Aramis Ramirez all drove in a run as the Cubs swept the mini series from their NL-Central foe.

The win was Chicago's sixth in the last seven games.

"Our team is getting together now," Soriano said. "We're feeling more like a team. We're pitching better and hitting at the same time."

Cubs starter Ted Lilly (4-2) allowed four hits and two runs with five strikeouts in six innings to extend his winning streak against the Astros to five games.

"Lilly struggled early but he picked it up and he hung in there," Cubs manager Lou Piniella said. "Truthfully I was thinking, 'I hope we can just get through five with him.' But I tell you what, he threw six pretty respectable innings."

Miguel Tejada had a two-run homer, two doubles and a single for the Astros.

Bradley's RBI-single with one out in the third chased Astros starter Russ Ortiz (2-1) and tied it at 2-all. Kosuke Fukudome scored on Fontenot's sacrifice fly off Tim Byrdak later in the inning to give Chicago a 3-2 lead.

Ortiz's early departure continued a troubling trend for an overextended and injury-plagued Houston bullpen that is missing both Doug Brocail and closer Jose Valverde.

"They just need to go deeper into games," Astros manager Cecil Cooper said of his starters.

The Astros haven't had a starter get through six innings since April 28, spurring Cooper to add a 13th pitcher - Alberto Arias - to the roster on Wednesday. On Thursday, the Astros needed six pitchers: Ortiz, Byrdak, Chris Sampson, Wesley Wright, Felipe Paulino and Arias.

"We know every guy in here that's a starter is going to go as long and hard as he can, for as many innings as they can," Ortiz said. "Right now we're in a little rough patch, but that doesn't mean that it's going to continue to happen. No starter likes to have to have the bullpen used that much."

Ortiz allowed six hits and three runs with three walks in 2 1-3 innings.

Soriano made it 4-2 with a solo homer to center in the fourth.

A run-scoring single by Hoffpauir put Chicago up 1-0 in the first.

Tejada hit his first home run since September, a two-run shot to the Crawford Boxes in left field that made it 2-1 in the first.

Tejada's second double came in the eighth inning, but Carlos Marmol struck out Lance Berkman, Carlos Lee and Hunter Pence to end the inning.

Ivan Rodriguez had an RBI-triple for Houston in the ninth and he scored on a groundout by Jeff Keppinger. Darin Erstad followed with a triple and scored on a sacrifice fly to make it 8-5.


Notes


Cubs 1B Derrek Lee missed his second straight game because of recurring stiffness in his neck. "He's a little better today," Piniella said. "The only concern is that three-hour airplane trip to Milwaukee tonight. We'll see how he is tomorrow." Piniella doesn't expect Lee to end up on the DL. ... An MRI revealed Brocail has a torn hamstring that will likely keep him out at least a month. He has been on the DL since Monday. ... Houston C Humberto Quintero, who is on the 15-day DL with a strained right shoulder, is scheduled to begin a four-day rehab assignment with Triple-A Round Rock on Friday. ... Astros hitting coach Sean Berry is scheduled to have surgery Friday morning to have what is believed to be a cancerous tumor removed from his kidney.
---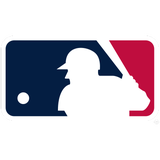 Get more from Major League Baseball
Follow your favorites to get information about games, news and more
---