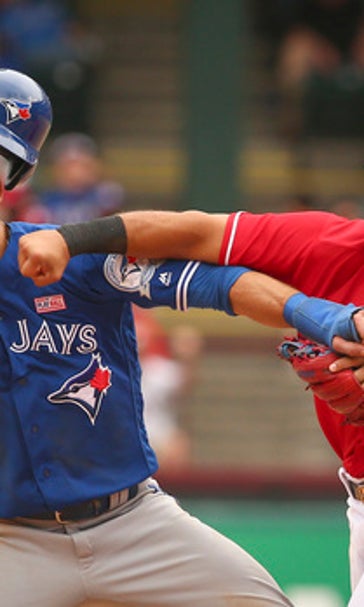 Simmering Toronto-Texas feud erupts in Rangers' 7-6 win
May 15, 2016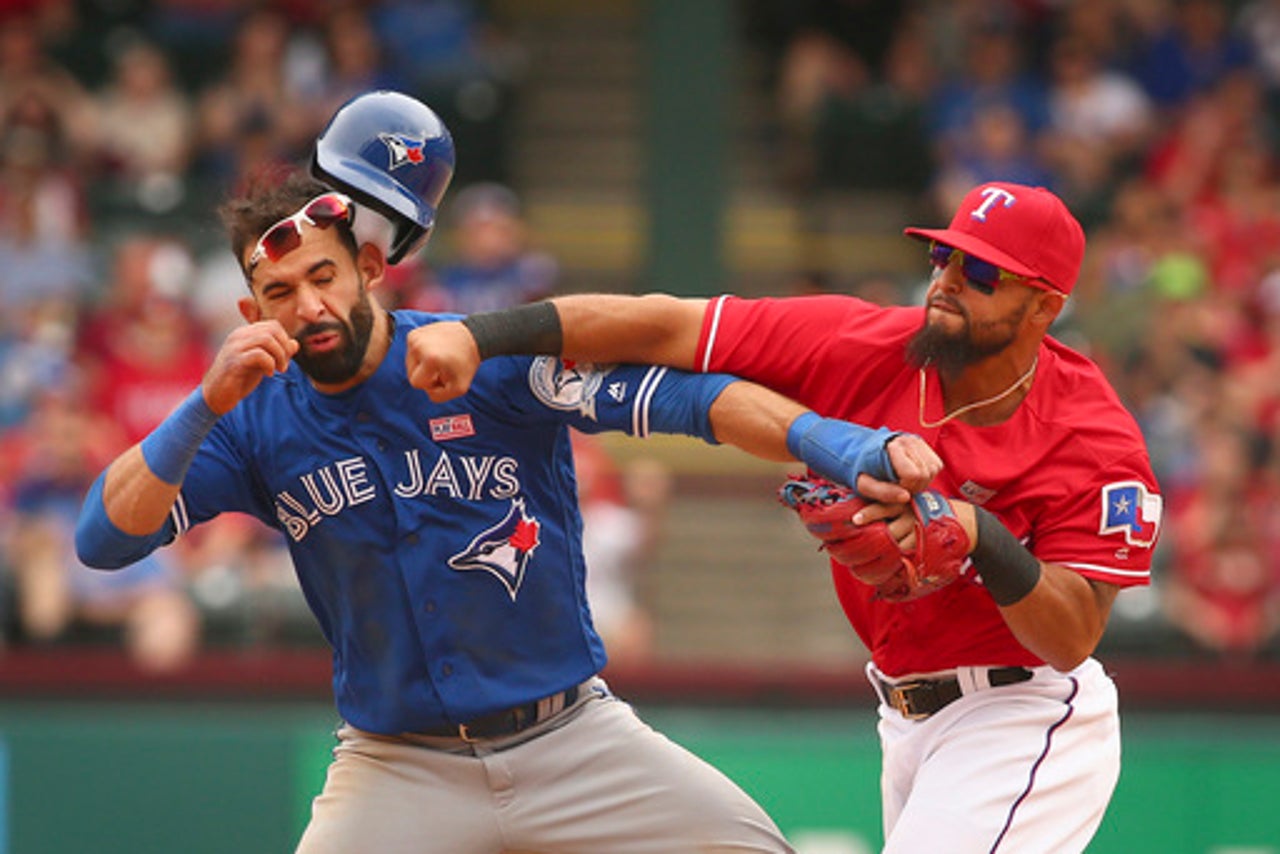 ARLINGTON, Texas (AP) A feud simmering since Jose Bautista's bat flip in last year's AL division series boiled over into a wild brawl in the final game of the season between Toronto and Texas, a 7-6 victory for the Rangers on Sunday.
Bautista and Texas second baseman Rougned Odor got into a fistfight behind the bag after a hard slide by the Toronto slugger in the eighth inning. Players from both teams rushed the field as Odor landed a punch to Bautista's face.
Umpires needed about 10 minutes to restore order, and Blue Jays reliever Jesse Chavez hit Prince Fielder with the next pitch when the game resumed. He was ejected after an earlier warning for both teams when Bautista was hit by a pitch from Matt Bush.
Bautista and Odor were ejected Sunday along with Toronto's Josh Donaldson and Texas bench coach Steve Buechele.
---
---