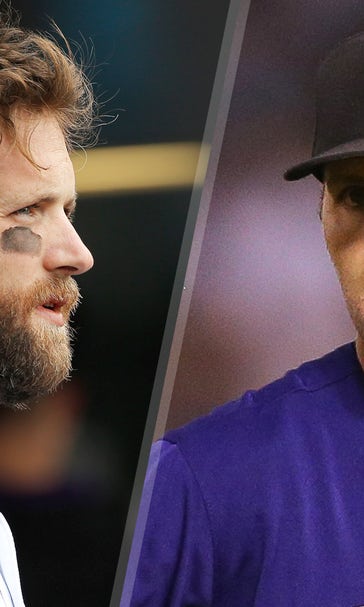 Shaving accident forces Rockies' Ben Paulsen to ditch thick beard
BY foxsports • August 21, 2015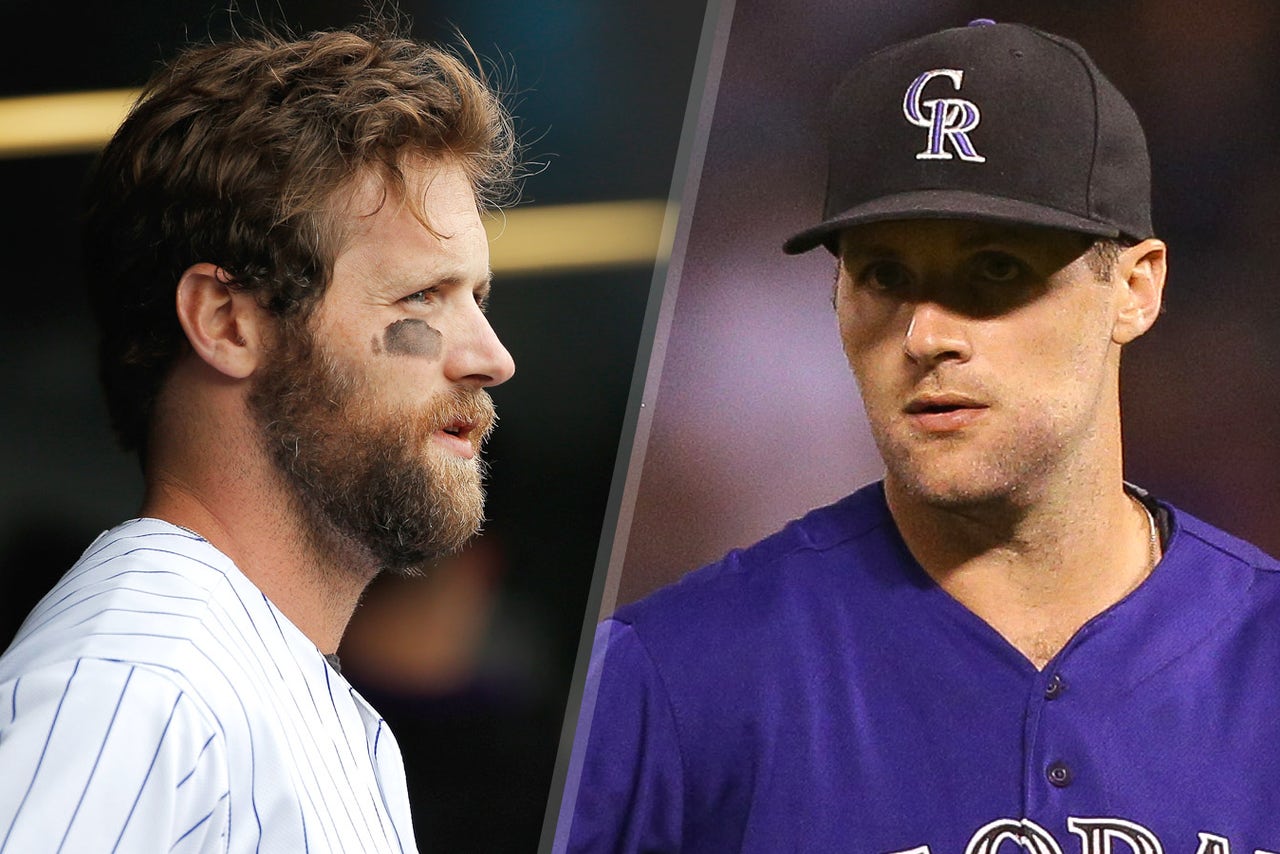 If it weren't for the name on the back of his jersey, some people might have completely failed to recognize Colorado Rockies first baseman Ben Paulsen on Thursday.
Paulsen, who is in his second season in the majors with the Rockies, has become known for his iconic facial hair, which took the form of a bushy mustache last year.
This year, Paulsen has been sporting a full, robust beard that would make a lumberjack blush; however, on Thursday, Paulsen showed up to Coors Field cleanly shaven, causing plenty of double takes and inquiries as to why Paulsen had axed his facial fuzz.
"I think I got more texts on that than the walk-off I had a couple of months ago," Paulsen said on the reaction to his new cleanly shaved look.
Could it be Paulsen's recent slump that inspired his beard exodus?
After all, he shaved his mustache in 2014 after a spring training slump.
"It was the day I got sent down [to the minors] during spring training," Paulsen recalled. "I coincidentally shaved because the mustache didn't have any hits in it in spring training. That was when I needed a change for superstition."
However, the 27-year-old first baseman didn't ditch his facial hair because of superstition this time. In fact, it was something quite simple that forced him to debut a new look.
"I tried trimming my beard myself, took too much off the left side and said, 'Oh, whatever,' and took it all off," Paulsen revealed. " … This was almost accidental, but I'm OK with it. I don't think many people have seen me clean-shaven."
While Paulsen says he's not superstitious, we can only imagine that a hitting spree would encourage him to keep the clean-shaven look.
After all, "If it ain't broke, don't fix it" has been a superstitious undertone for baseball for as long as the game has existed.
(h/t MLB.com)
---
---