Major League Baseball
Major League Baseball
Several '11 All-Stars are floundering
Published
Jun. 20, 2012 1:00 a.m. ET

Tim Lincecum is not alone.
Sure, the Giants' foundering ace is the most obvious example of year-to-year All-Star regression, but plenty more 2011 All-Stars have struggled to repeat their success.
It was only last July that Lincecum arrived at the Midsummer Classic as a National League selection for the fourth straight season. He was a defending World Series champion, too, en route to finishing seventh in ERA among qualifying major league pitchers.
At present, he ranks second to last at 6.07.
Statistically speaking, it's been two decades since we witnessed such a plunge from pitching royalty. Dave Stewart, in 1990 and 1991, is the most recent pitcher to finish among the top 10 in ERA one season and dead last the following year, according to STATS LLC.
The Giants are just 3-12 when Lincecum starts. Take away those games, and they would have the best winning percentage in the major leagues. But he is still in the San Francisco rotation, even though some folks (like me) believe he would be best served by a sabbatical to the bullpen.
At the very least, he's promised a start Friday in Oakland. It will be the fourth time this season Lincecum has faced an American League lineup. He's 0-3 so far. The Lincecum believers — and they do exist — point to his robust strikeout rate (9.7 per nine innings) as evidence his fortunes are about to pivot.
I'm skeptical. If he struggles again — and that's possible, since his ERA has trended in the wrong direction throughout the month — there's no telling how the Giants will respond. There is a lack of precedent in how to handle a two-time Cy Young Award winner who is supposed to be in his prime, but instead is struggling through diminished velocity.
Hey, it could be worse. Two of Lincecum's NL All-Star teammates last season — Miami's Gaby Sanchez and Atlanta's Jair Jurrjens — have since spent time in the minor leagues.
So, let's stop picking on Lincecum. For a moment, at least. Here are some other 2011 All-Stars who actually need the four-day break this time around.
AMERICAN LEAGUE
Adrian Gonzalez, Red Sox
Last year, he was the trendy pick to be the American League MVP. He looked the part for much of the season, too, starting at first base (and batting third) in the All-Star Game and checking in at a .957 OPS for the year. Now, suddenly, the power has left his bat. His slugging percentage is down roughly 150 points, and his OPS has plummeted to a pedestrian .733.
Gonzalez was supposed to thrive at Fenway Park, wearing out the Green Monster with doubles that would have been outs in San Diego. But that's not happening. Gonzalez has hit only six home runs.
Felix Hernandez, Mariners
Maybe the Mariners should have traded Hernandez last year. His fastball velocity is down, his home run rate is up and it appears his moment of peak value has come and gone. He's still above average and the best starting pitcher on his team — but not by much. His ERA-plus is 105, with 100 being the league norm.
Russell Martin, Yankees
Martin's offensive outburst during his first weeks as a Yankee was enough to vault him onto the All-Star team, but he cooled considerably in the second half. Now he's back to being an ordinary offensive catcher, with a .705 OPS that is decent by the diminished standards of modern catchers.
Martin has hit eight home runs, walks often enough and should finish this season with a similar offensive profile to the one he had in 2011. In other words, it's a good thing the Yankees aren't relying on his offense.
Jose Valverde, Tigers
The law of averages said Valverde wasn't going to be perfect in 2012, after his 49 for 49 effort last season. But the degree of his imperfection has been alarming. Valverde has allowed a 1.45 WHIP — the worst of his career — while walking nearly as many hitters as he has struck out.
His 4.03 ERA isn't horrible, but it could be much worse given the amount of traffic he's allowed on the bases. Valverde is currently out with a sprained right wrist, and the Tigers may need to seek relief help via trade if he doesn't stabilize soon.
Kevin Youkilis, Red Sox
Poor Youk. He isn't getting along with new manager Bobby Valentine, and he's probably counting down the days until he's traded away from the town that once embraced him.
Youkilis' All-Star appearance last year is surely mentioned prominently on the metaphorical pamphlet the Red Sox are circulating among front offices in an effort to trade him. In three short years, Youkilis has gone from a superstar grinder who finished sixth in the MVP vote to a part-time corner infielder being marketed as a veteran bat for the stretch run. He's only 33. The pace and magnitude of his decline have been startling.
NATIONAL LEAGUE
Heath Bell, Marlins
Remember Bell's nationally-televised slide into the pitcher's mound when he arrived during the eighth inning of last year's All-Star Game? That was the carefree Bell at his goofiest.
Well, he hasn't had the same kind of fun in 2012. Bell struggled after signing a three-year, $27 million contract with the new-look Marlins. He was demoted from the closer's role in May as his ERA rose to double digits.
Jair Jurrjens, Braves
At this time last year, there was talk of Jurrjens starting the All-Star Game. Now he's fortunate to be a big leaguer at all. Jurrjens, who was unable to halt the Braves' slide last September because he was injured, was sent to the minors in late April after beginning the season with four subpar starts.
Jurrjens' numbers at Triple-A weren't good, either — 3-4, 5.18 ERA — and he's returning to the majors only because of the recent injury to ERA leader Brandon Beachy.
Cliff Lee, Phillies
Say what you will about the statistical value of wins for a pitcher: It says plenty about the Phillies' season that Lee had 17 victories last year — and is waiting for No. 1 this year.
It's not as if Lee has pitched poorly. Quite the opposite, in fact. Lee has thrown six innings or more in every one of his 12 starts. In April, he pitched 10 shutout innings against the Giants and took a no-decision. Turns out that was a tone-setter.
Justin Upton, Diamondbacks
Upton is only 24, but this may be the second boom-and-bust cycle of his Diamondbacks career. He debuted in the majors in 2007, when Arizona made a surprising run to the National League Championship Series; then the team missed the playoffs for three straight years, including two last-place finishes.
Upton starred for the resurgent Diamondbacks last year, establishing career highs in home runs and RBI while finishing fourth in the MVP vote. But he's regressed this season, with 200 points melting off his OPS amid public criticism from owner Ken Kendrick.
Rickie Weeks, Brewers
Be honest: After all his PED turmoil, along with the departure of Prince Fielder, you expected Ryan Braun to be the most disappointing Brewer in 2012. (I know I did.)
Instead, it's Weeks. He is still hitting below .200 while leading the National League in strikeouts. He's not hitting for power — home runs or otherwise. The slide is almost reminiscent of Adam Dunn last year, minus the change in league (or team). Weeks has started to hit better now that manager Ron Roenicke has dropped him in the lineup, but it is as if the Brewers lost two All-Stars from last year's team: Fielder and Weeks.
---
---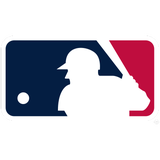 Get more from Major League Baseball
Follow your favorites to get information about games, news and more
---