Major League Baseball
Major League Baseball
Selig critical of film produced by Valentine
Published
Jul. 11, 2012 2:24 a.m. ET

Baseball Commissioner Bud Selig has gone to the Boston Red Sox with complaints over a film Bobby Valentine produced about Dominican prospects.
''Ballplayer: Pelotero,'' a documentary that tracks corruption in the process of signing Dominican amateurs, opens Friday.
''I expressed our concerns to Red Sox ownership and that was it. What they did from there is up to them,'' Selig said Tuesday during a question-and-answer session with the Baseball Writers' Association of America. ''There were a lot of things that were inaccurate.''
MLB says many of the issues have been rectified since 2009, the period covered by the film.
''It doesn't really reflect what's happened in recent years in the Dominican,'' said Rob Manfred, MLB's executive vice president of economics and league affairs, said in a statement.
Valentine, in his first season as Red Sox manager, said in text message to The Associated Press that he did not think he would respond.
''There are not a lot of headlines that are going to come out of this, but that somebody has a problem with something that Bobby Valentine did, probably a pretty big headline that would come out of it,'' union head Michael Weiner said. ''More seriously, I don't think it's Bobby's involvement. When you expose the kinds of practices ... it's not an easy thing for MLB to see, and I know that it's not a complimentary treatment of some of the facets of the way MLB has handled it down there.''
Jon Paley, Ross Finkel and Trevor Martin, the film's co-directors, issued a statement defending their work.
''It is frustrating to hear Commissioner Selig state that our film is inaccurate,'' they said. ''We stand by what we documented in `Ballplayer: Pelotero' and would welcome the opportunity to showcase the documentary to Mr. Selig so he can specifically address what he feels is inaccurate.''
---
---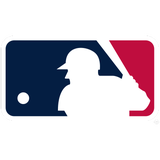 Get more from Major League Baseball
Follow your favorites to get information about games, news and more
---