Major League Baseball
Major League Baseball
Seitzer ready to improve Royals hitting
Published
Mar. 2, 2010 9:19 a.m. ET

Given Kansas City's on-base percentage last season, it's hard to call Kevin Seitzer's first year as Royals hitting coach a success.
It could even be called a failure.
Nevertheless, Seitzer figures year No. 2 should be better for many reasons. The arrival of some savvy, experienced newcomers should help. Veterans such as outfielder Scott Podsednik and infielder Chris Getz have career on-base percentages higher than the .318 the Royals put up last year.
Most of all, Seitzer feels he's earned the right to expect hitters to listen.
``Last year I had to prove they could trust me,'' he said. ``So this year, I'm hoping we get in, we get after it, we get better, we get prepared.''
Royals fans have no problem trusting Seitzer's hitting credentials, especially those who recall 1987 when he hit .323 and finished second to Mark McGwire in rookie-of-the-year balloting. Twelve years later, he retired with a career average of .295 and some definite ideas about the art of putting bat to ball.
``Everybody's got a different swing,'' he said. ``You take their God-given swing and try to establish some good mechanics. But the approach is kind of the glue that holds the mechanics together and gives them a chance to square the ball up consistently.''
Still, it was a rough first year back with his old team. With few exceptions, the Royals struggled at the plate while finishing in a last-place tie with Cleveland in the AL Central.
``I'm excited about being a second-year coach in this organization,'' Seitzer said. ``You can come in as a new coach, but that doesn't mean you're going to instantly have the trust and respect that a hitting coach needs in order to (persuade hitters to) make the adjustments happen during the game.
``A lot of it comes down to being more disciplined. How do you create discipline and still have aggressiveness?
Seitzer's main message to all hitters, young and experienced, is direct: Have a plan.
``There are things - mindsets, approaches, that I know worked and didn't work as a hitter,'' he said. ``Last season, I feel it got better and better and better as the season went on.''
Billy Butler was his biggest success story. At 23, he had 51 doubles, 21 home runs, 93 RBIs and a .301 average with a .362 on-base percentage. It was one of the best years in team history and he lavishes credit on Seitzer.
``I worked with him every day, mentally and mechanically,'' said Butler. ``For the most part, I pick his brain all the time and get information from him.''
With Butler going around the clubhouse and batting cage singing his praises, Seitzer should have little trouble getting anyone's attention.
``If guys listen to him and listen to what he's saying and actually believe in it, I feel like they're going to see the adjustments and start believing in him,'' Butler said. ``It's hard to earn trust if people don't listen to what you're saying. It takes time. It didn't take me a year. I just believed in what he was saying. But it takes longer for some players than other players.''
Still, Kansas City's on-base percentage was 28th in the major leagues.
That doesn't matter, insists manager Trey Hillman.
``I thought he was outstanding last year,'' the second-year manager said of Seitzer. ``For me, it's just a continuation of what he did.''
Another newcomer, infielder/outfielder Josh Fields, sought out Seitzer several times during the winter after getting traded to the Royals by the Chicago White Sox.
``He's awesome at what he does,'' Fields said. ``He knows hitting. He can read people. He doesn't try to change you or switch anything up too much. He wants to go with your swing and make you feel as comfortable with your swing as you possibly can and tweak some things here or there.''
---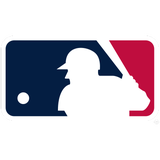 Get more from Major League Baseball
Follow your favorites to get information about games, news and more
---