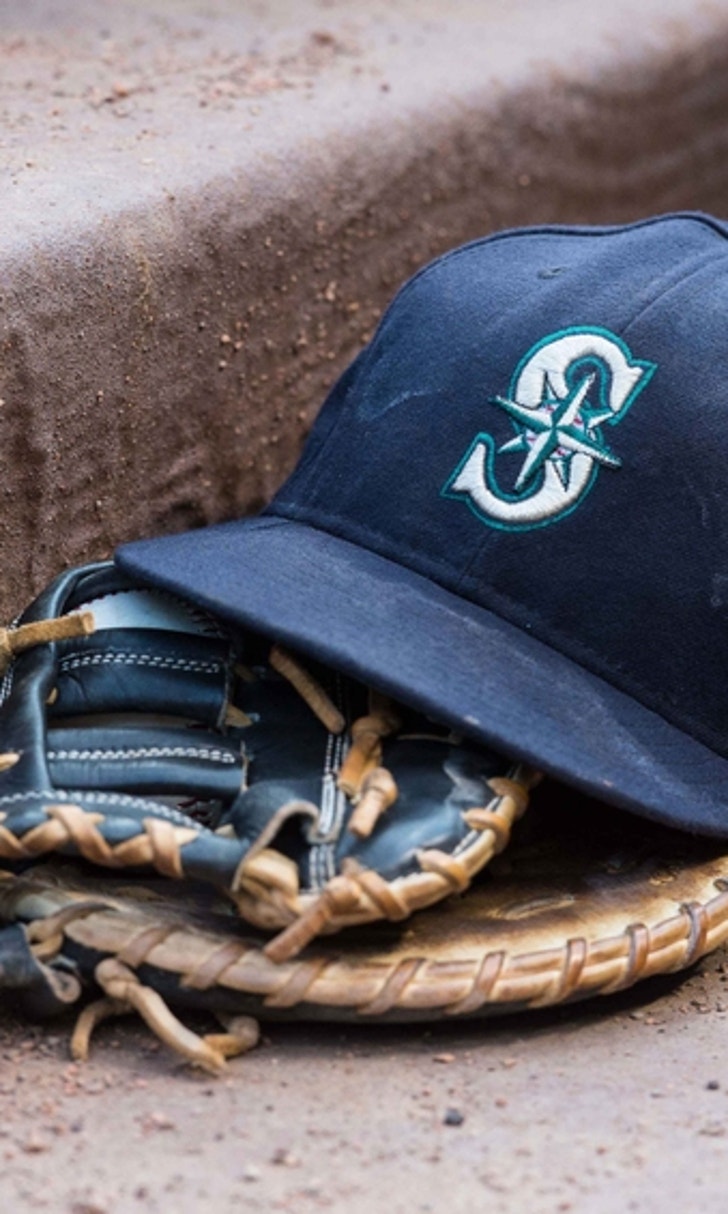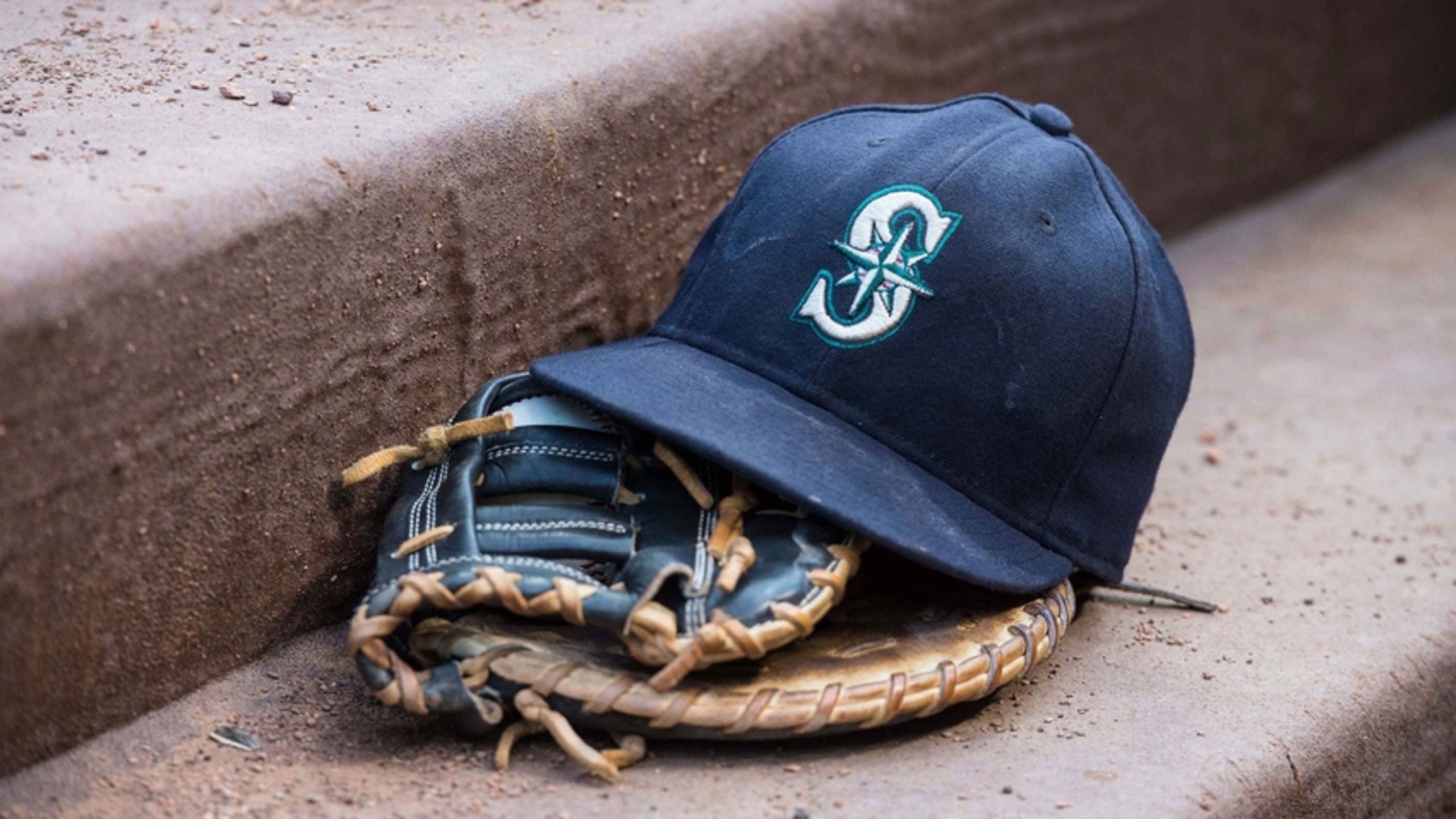 Seattle Mariners Top 10 Prospects For 2017
BY Fansided and Benjamin Chase/FanSided via Call to the Pen • December 17, 2016
Aug 18, 2015; Arlington, TX, USA; A view of a Seattle Mariners ball cap and glove during the game between the Texas Rangers and the Seattle Mariners at Globe Life Park in Arlington. The Mariners defeat the Rangers 3-2. Mandatory Credit: Jerome Miron-USA TODAY Sports
The Seattle Mariners made big strides in Jerry Dipoto's first year at the helm in 2016. Can they expect help from the farm to take the next step in 2017?
An Introduction
Our minor league top 10 series is coordinated by Benjamin Chase, one of our contributors at Call To The Pen.
He has poured over thousands of minor league games over the course of the year via milb.tv along with speaking with a number of team and independent scouts. These lists are based out of those conversations.
Each system will have prospects from 10 to 1, and then finish with one newcomer to the system that is worth keeping an eye on that is not in the top 10 at this time.
Conversations are certainly encouraged in the comments section on each system as we go along!
Mariners System Review
When Jerry Dipoto came to Seattle from divisional rival Los Angeles, he found a minor league system that was brimming with talent but no one to properly teach it. The previous regime had been very focused on a "system", and tried to force each pitcher and hitter into that development protocol, whether it fit their individual style or not.
Obviously, this method had major downfalls. There is no one way to develop a hitter or a pitcher. Each individual player requires different nurture, instruction, and sometimes a swift kick in the backside to reach their full potential. A great coach knows how to read each player to give the individual coaching needed to bring out the best in each.
That is more what was found in the Mariners system in 2016. Scouts with the team and around the game raved about the change in instruction with the players within the organization. There was much more focus on the individual player and less focus on the "my way or the highway" mentality that had become prevalent in the Mariners system.
The results were obvious. The Mariners had the best winning percentage of any minor league system in all of baseball in 2016. While the team may only have a few top 100 type of guys, it is a system of guys who are working more toward the top of their potential now, which means even those guys who really were best suited as utility guys can at least be solid utility guys at a cheap cost for the big league club.
Dipoto was not allowed to build up the farm system with the Angels, consistently pushed to pursue players for owner Art Moreno to push toward a championship as they wanted to seemingly compete with the crosstown Dodgers for team headlines rather than work to build a sustainable product.
The Mariners have made some excellent moves to put together a roster in Seattle that should have success in 2017, but the strides in the minor leagues are also quite noticeable.
Let's take a look at the top 10!
10. Max Povse, RHP
Birthdate: 8/23/93 (23 years old)Level(s) Played in 2016: high A, AAStats in 2016: 158 IP, 3.36 ERA, 1.13 WHIP, 4.48 BB%, 21.48 K%
Originally drafted by the Braves out of the University of North Carolina-Greensboro in the third round of the 2014 draft, Povse's Twitter handle labels him a "tall wall". While tall, a "wall" may be pushing it.
Povse is known for his long limbs and lean 6'8 frame. Like many guys who have such long levers, he's struggled with maintaining his mechanics. However, unlike those same guys, he does not miss the zone when he gets off, he hits it more, just with less "stuff".
Povse tends to pull his arm through his delivery when he gets off and "aim" his pitches into the zone, which really removes any movement from them, so he doesn't end up walking more when he gets off, he gets drilled much easier by what appear as straight fastballs and change ups.
Povse works with a fastball that can touch 96-97 but sits more in the 91-94 range, featuring excellent downhill plane when he is on his game, and the velocity plays up even further due to the long stride toward home that Povse takes, allowing him to release the ball nearly a foot closer to the plate than the average pitcher.
He mixes in a solid curve and a change with excellent sink to it as well, but his control is by far his best attribute. He's the perfect example of the difference between control and command.
When he is off, Povse still has control, but he does lose his command within the zone, getting the ball into the strike zone, but frequently missing his spots.
The Mariners may very well push Povse up to AAA in 2017 to see if he can continue the progress in holding his delivery he had in 2016, which was the longest he'd ever been able to be consistent in the delivery before this year. He does have a high floor fall back as an excellent relief option, though, if starting does not work.
Aug 17, 2016; Phoenix, AZ, USA; Arizona Diamondbacks left fielder Mitch Hanniger (19) singles during the sixth inning against the New York Mets at Chase Field. Mandatory Credit: Matt Kartozian-USA TODAY Sports
9. Mitch Haniger, OF
Birthdate: 12/23/90 (25 years old)Level(s) Played in 2016: AA, AAA, MLBStats in 2016: .321/.419/.581, 25 HR, 12 sB
Part of the trade with Arizona that also brought Jean Segura to Seattle, Haniger was drafted by the Brewers originally as a guy who looked the part of a quick to the majors college hitter in 2012.
Injuries really stalled out things for Haniger along the way, though, and in the midst of things, he ended up part of the deal for Gerardo Parra in 2014, landing him in Arizona's system.
While he'd always hit some when healthy, 2016 was a sign of the excellent production Haniger can have when all is right. He has fringe-raw power and excellent bat speed in the zone, which allows him to keep a very respectable strikeout rate for a power hitter.
Haniger is a guy who is not just a hulking slugger, either, as he's a solid fielder in either corner with a big plus arm that he can use in right field and also has the instincts to play center in a pinch, though he's probably best suited for a corner on an every day basis.
While many look to Haniger's stats as a PCL mirage, he has always possessed the bat talent, but he was just never healthy enough to realize it. If he can keep himself on the field, he should be able to provide right-handed power to the Mariners lineup.
At this point, there's really little for Haniger to prove in the minor leagues, and at 26 years old to open the season, he's probably spent his last season in the minors, so it's just a matter of whether he wins an opening day starting role or is coming off the bench in Seattle.
Nov 7, 2015; Phoenix, AZ, USA; Seattle Mariners infielder D.J. Petterson during the Arizona Fall League Fall Stars game at Salt River Fields. Mandatory Credit: Mark J. Rebilas-USA TODAY Sports
8. D.J. Peterson, 1B
Birthdate: 12/31/91 (24 years old)Level(s) Played in 2016: AA, AAAStats in 2016: .264/.327/.455, 19 HR
While D.J. was the brother with more pedigree, it could be argued that brother Dustin Peterson took over as the more promising prospect in 2016.
D.J. was a college hitter that looked like a quick-mover when the Mariners selected him 12th overall in the 2013 draft, and he followed suit, getting all the way to AA in his first full season in 2014 with big time power numbers to match.
Peterson returned to AA in 2015, and he struggled out of the gate before an Achilles injury wiped out the rest of his season. He got back on track in AA this season, but the similar struggles came calling upon promotion to AAA Tacoma.
D.J. has a plus arm that pushed the Mariners to keep him at third as long as possible, but his footwork and lateral agility forced the move to first base.
When he's right, Peterson's natural swing is able to drive balls with authority to all fields and significant loft to his pull side. Over-correcting his natural pull strength was a big reason for his 2015 struggles, but it remains to be seen if he can get a full recovery in the swing.
With Dan Vogelbach ahead of him at the big league level not really much of a defender at first base, Peterson could move up to the bigs quickly and push Vogelbach to a platoon or even DH role with a big season in 2017.
Feb 29, 2016; Mesa, AZ, USA; Chicago Cubs first baseman Dan Voggelbach poses for a portrait during photo day at Sloan Park. Mandatory Credit: Mark J. Rebilas-USA TODAY Sports
7. Dan Vogelbach, 1B
Birthdate: 12/17/92 (24 years old)Level(s) Played in 2016: AAA, MLBStats in 2016: .292/.417/.505, 23 HR (minor league stats only)
Vogelbach has long been on prospect radars as the big first baseman's powerful left-handed swing first caught notice in the Chicago Cubs system.
With Anthony Rizzo entrenched in front of him, Vogelbach made for a trade chip for the Cubs, and they moved him last season for lefty swing man Mike Montgomery. The Mariners may prove to be the benefactors in that transaction.
While Vogelbach did not hit as well for Tacoma as he had been hitting for Iowa, he was still able to control the strike zone well, one of his best attributes as a power hitter, as he walked nearly 100 times on the season.
Vogelbach is really not a great defensive first baseman, and he might end up in a DH role long-term, but his lefty power along with his excellent eye would lead to a long career in the middle of the Mariners lineup.
Vogelbach should open 2017 in Seattle as either the outright starter or in a platoon at first base/DH.
6. Drew Jackson, SS
Birthdate: 7/28/93 (23 years old)Level(s) Played in 2016: high AStats in 2016: .258/.332/.345, 6 HR, 16 SB
While some remember Drew's brother Brett Jackson as a significant prospect failure for the Cubs, they forget just how much raw talent he had that made him a big prospect in the first place.
Drew falls in line with all of that raw talent, and he's still struggling to polish it at the plate, though he's making a strong case as the best defensive shortstop in the minor leagues after his performance in the Arizona Fall League.
Defensively, Drew is a master, with big time range at short, soft hands, and a plus-plus arm that allows him to make any and all throws from shortstop.
It's his offense that has him still yet to see the upper minors at 23 years old. So far, Jackson's plus run ability hasn't translated into beating out infield hits as he's not been able to consistently put the ball into play.
While he doesn't strike out a ton, Jackson still struck out twice as much as he walked, and when his bat has been getting knocked out of his hands by premium velocity and hard breaking stuff.
Jackson won't ever be a guy to hit for power, so his major carrying tool will be the bat offensively. He's completely retooled his swing since college (and the dreaded Stanford swing), but he's not found consistency in his swing mechanics yet, and he may end up being a late-bloomer due to that, as long as he doesn't see his speed and defensive skills erode before the offense allows him to break through.
Jackson will likely get the bump up to AA in 2017 to face upper level pitching, and that will be a significant test for his bat.
Aug 13, 2016; Washington, DC, USA; Atlanta Braves starting pitcher Rob Whallen (63) pitches during the first inning against the Washington Nationals at Nationals Park. Mandatory Credit: Tommy Gilligan-USA TODAY Sports
5. Robert Whalen, RHP
Birthdate: 1/31/94 (22 years old)Level(s) Played in 2016: AA, AAA, MLBStats in 2016: 120 IP, 2.40 ERA, 1.19 WHIP, 8.87 BB%, 22.58 K%
Outside of Rob's own mother, I may be his biggest fan on the planet, and as a guy who has followed the Braves since the Dale Murphy years, it hurt to see him get traded away in the Alex Jackson deal.
Whalen had never really been healthy as a professional before 2016. He made only three starts at high-A for the Braves' affiliate in 2015 before he had knee surgery to correct issues that had been nagging him for some time.
He worked hard all offseason, and he came back with not just his physical body sharp, but also his mental fortitude on the mound. Whalen's ability to work over hitters within an at bat is a rarity in minor league baseball. He has the ability to make adjustments within an at bat and change a grip by just enough to give a new wrinkle a hitter has never seen in any video.
Whalen doesn't possess a blazing fastball or plus offspeed stuff, but he does have a five-pitch mix that really can play to much more. He has worked hard to understand how to utilize various grips on his pitches to give him a different break, allowing him to throw multiple variations on certain pitches.
While that sounds like a prototypical junkballer, Whalen did have some stats to back up his performance, with one of the highest swinging strike rates on two-seam fastballs among major leaguers in his MLB debut.
Whalen could end up a guy who is a mid-rotation guy, but I think he compares very favorably to what we saw with how sequencing and varying pitch locations and wrinkles in the movement can help a pitcher in Kyle Hendricks this season with the Cubs.
Whalen should be given every opportunity to break camp in the Mariners rotation this year.
4. Nick Neidert, RHP
Birthdate: 11/20/96 (20 years old)Level(s) Played in 2016: low AStats in 2016: 91 IP, 2.57 ERA, 0.97 WHIP, 3.66 BB%, 19.44 K%
Drafted in the 2nd round in 2015, the Mariners weren't scared off by worries of elbow tendinitis in Neidert's senior year, signing him to a $1.2M bonus.
The young righty pitched all of 2016 as a teenager in full-season ball, and he made some big time impressions as he was able to absolutely fill up the zone and get a lot of weak contact.
Neidert works in the low-90s with his fastball, though he can reach 96 with the pitch. His primary secondary pitch has been his plus curve ball that has tremendous snap and can leave hitters looking foolish.
The Mariners started Neidert on a slider in 2015, and it looked from the games I watched as if he was working on that slider quite a bit, and while it is not a pitch that seems to generate swing and miss, it has almost all of its movement late, leaving it incredibly difficult to barrel.
Finally, Neidert made big strides with his change this year, specifically in location, rarely missing his spot with the pitch, and as the pitch doesn't have a ton of fade to it, he needs to spot well with the pitch to succeed with it.
Neidert has the make up of a front line starter if everything comes together for him, even though he has less than ideal size at 6'1 and a "maxed-out" size of 185ish.
He'll likely start at high A to open 2017, and the Mariners hope to see him build up his innings.
3. Kyle Lewis, OF
Birthdate: 7/13/95 (21 years old)Level(s) Played in 2016: short season AStats in 2016: .299/.385/.530, 3 HR, 3 SB
Coming down the stretch to the final month before the draft, Lewis was the hot name among college hitters. He was leading the nation in home runs, and he had a tremendous all around season going for Mercer.
Then whispers and murmurs in the scouting community began to come out about his medical reports and whether Lewis had some underlying issues teams were concerned about. He was off of a number of boards for teams in the top 10, and he fell all the way to #11 where the Mariners picked him up.
Both the big bat and the medical concerns rared their heads in his short time with the Northwest League. Lewis came out of the gate on absolute fire for Everett, and though he had cooled down some, a .915 OPS is nothing to sneeze at.
Then he had a major knee injury that shredded his ACL, medial, and lateral meniscus in his right knee on a home plate collison. That led to season-ending surgery for Lewis.
Lewis has the raw power to be a tremendous right field profile sort of guy, and before his injury, he had the ability to cover very well in the outfield. While the exact details of what showed up in the medical reports were unclear, one scout told me that a "higher up" in his team ranks remarked when Lewis got hurt, "That's what we were afraid of."
Hopefully, Lewis is able to make a full recovery and bump up to full-season ball in 2017 as he's an exciting hitter to watch when he's right.
2. Luiz Gohara, LHP
Birthdate: 7/31/96 (20 years old)Level(s) Played in 2016: short season A, low AStats in 2016: 69 2/3 IP, 1.81 ERA, 1.15 WHIP, 8.24 BB%, 29.03 K%
The Mariners signed Gohara out of Brazil in 2012, but his stuff really stagnated in short-season ball before taking a big step forward in 2016.
Gohara fought through a hamstring injury this year to show off his new-found fit frame after dropping 30ish pounds in the offseason before 2016, and the added athleticism allowed Gohara to be more consistent in his delivery, which allowed him to control his pitches much better.
More from Call to the Pen
Gohara works with a plus fastball that sits at 92-95 and can touch 97-98 from the left side. His slider is rough for lefty hitters, and he did better with spotting it against righties this year. His change took a big step forward with his consistent mechanics this year, showing excellent arm deception and some solid fade to the pitch.
Gohara blew away scouts in the Arizona Fall League who saw him consistently fire out triple digit fastballs in short spurts. He had excellent location to hitters on both sides of the plate as well.
Gohara will likely be headed to the Cal League in 2017, a good test for his raw stuff.
Nov 5, 2016; Surprise, AZ, USA; West outfielder Tyler O Neilll of the Seattle Mariners during the Arizona Fall League Fall Stars game at Surprise Stadium. Mandatory Credit: Mark J. Rebilas-USA TODAY Sports
1. Tyler O'Neill, OF
Birthdate: 6/22/95 (21 years old)Level(s) Played in 2016: AAStats in 2016: .293/.374/.508, 24 HR, 12 SB
O'Neill has been a guy who has caught the eye of many since being drafted in the 3rd round in 2013 as one of the youngest high schoolers in that year's draft. Until mid-season 2015, though, that notice was more along the lines of MiLB.com's Tyler Maun's unnatural obsession with O'Neill's muscular arms.
Then he broke out in a big way the second half of 2015, and he only built on that in 2016 to be the MVP of the entire Southern League with 26 doubles and 4 triples to go along with his 24 home runs.
O'Neill has incredible bat speed, which causes the ball to absolutely explode off of his bat. He's able to work with pitches to take them all over the field as well, not just limiting himself to pull power.
While O'Neill does have solid pitch recognition and can take a walk, he does tend to be fairly aggressive in his at bats, which leads to a high strikeout rate, and his swing, while powerful, does open up some at the end and allow him to be susceptible to hard breaking stuff or late movement.
O'Neill fits the traditional right field profile with his plus power and a plus arm. He is a better athlete than one might imagine based on his initial take-off speed, as he does have solid speed once at full pace.
He'll likely open 2017 with the AAA club and should move soon to cement himself in right field and the heart of the Mariners lineup for many years to come.
Newcomer To Keep An Eye On: Joe Rizzo, 3B
Birthdate: 3/31/98 (18 years old)Level(s) Played in 2016: rookieStats in 2016: .291/.355/.392, 2 HR, 2 SB
Rizzo was highly regarded for his bat-to-ball ability in the 2016 draft class as a high school player, with some teams liking him in the second half of the first round, but he ended up falling all the way to the Mariners second pick, #50 overall, due to desiring an above-slot bonus to buy him away from his South Carolina commit.
Rizzo has a very sweet lefty swing with excellent bat speed and bat path. He doesn't have present power, but the build and bat speed are there to believe that he will, even from a less-than-ideal build to do it.
mariners
SoDo Mojo 1 wDraft Analysis: Mariners Gains And Losses In Rule 5 Draft
More headlines around FanSided:
1 w - Mariners Prospect Tyler O'Neill Gets Spring Training Invite1 w - Mariners Paxton A Good Bet To Anchor Canada's WBC Rotation2w - Mariners Prospect Luiz Gohara Working His Way To The Big Leagues2w - Arizona Fall League Season Review: Mariners Best Pitcher2w - Arizona Fall League Season Review: Mariners Best BatterMore News at SoDo Mojo

At 5'9 and around 200 pounds, Rizzo isn't exactly a sculpted, towering athlete, and there are some concerns about his ability to stay at third base down the road as his arm is only average. If he moves off third, second base really isn't an option due to limited range, and left field could even be in question due to his range concerns as well.
Rizzo did show up to Mariners camp ready and willing to work and reportedly dropped 15 pounds in his time between the Arizona Rookie League and fall instructs, but he will need to stay on top of his conditioning and athleticism to ensure he can keep his bat in the lineup.
With an excellent contact tool that could be a .300 bat fairly consistent, the Mariners want to find a spot to keep Rizzo as well.
Agree? Disagree? Someone you have a question about from the system? Leave a comment down below!
---
---