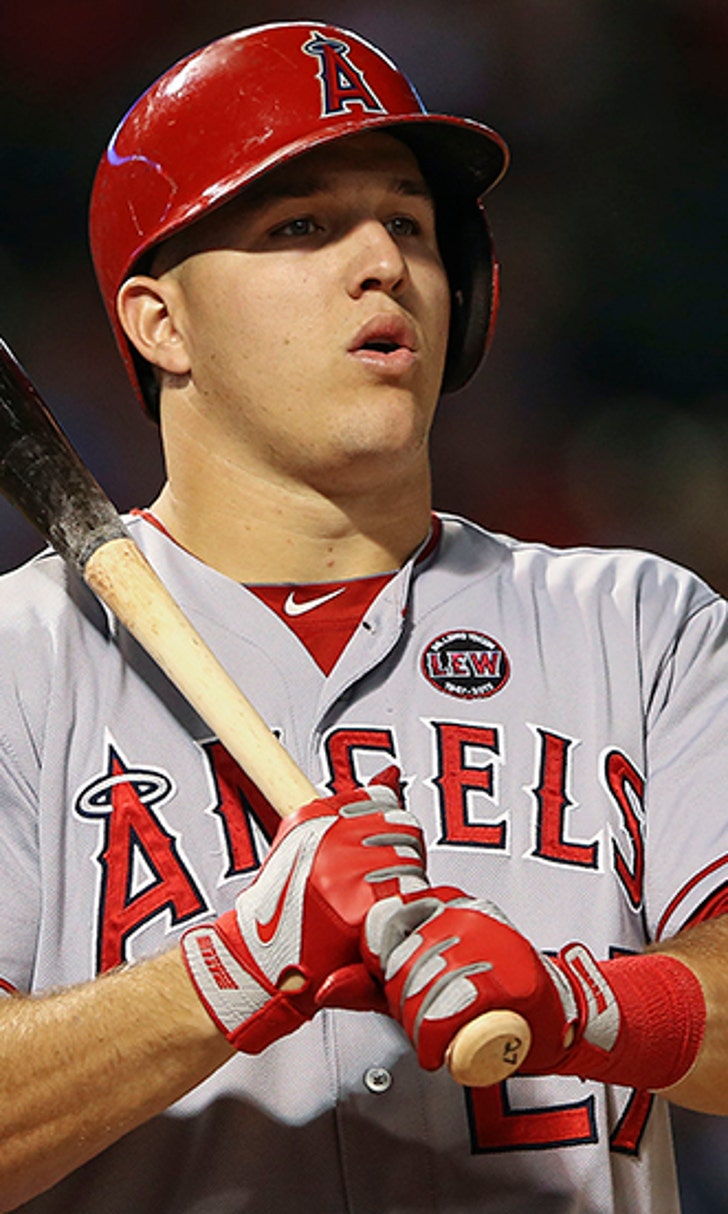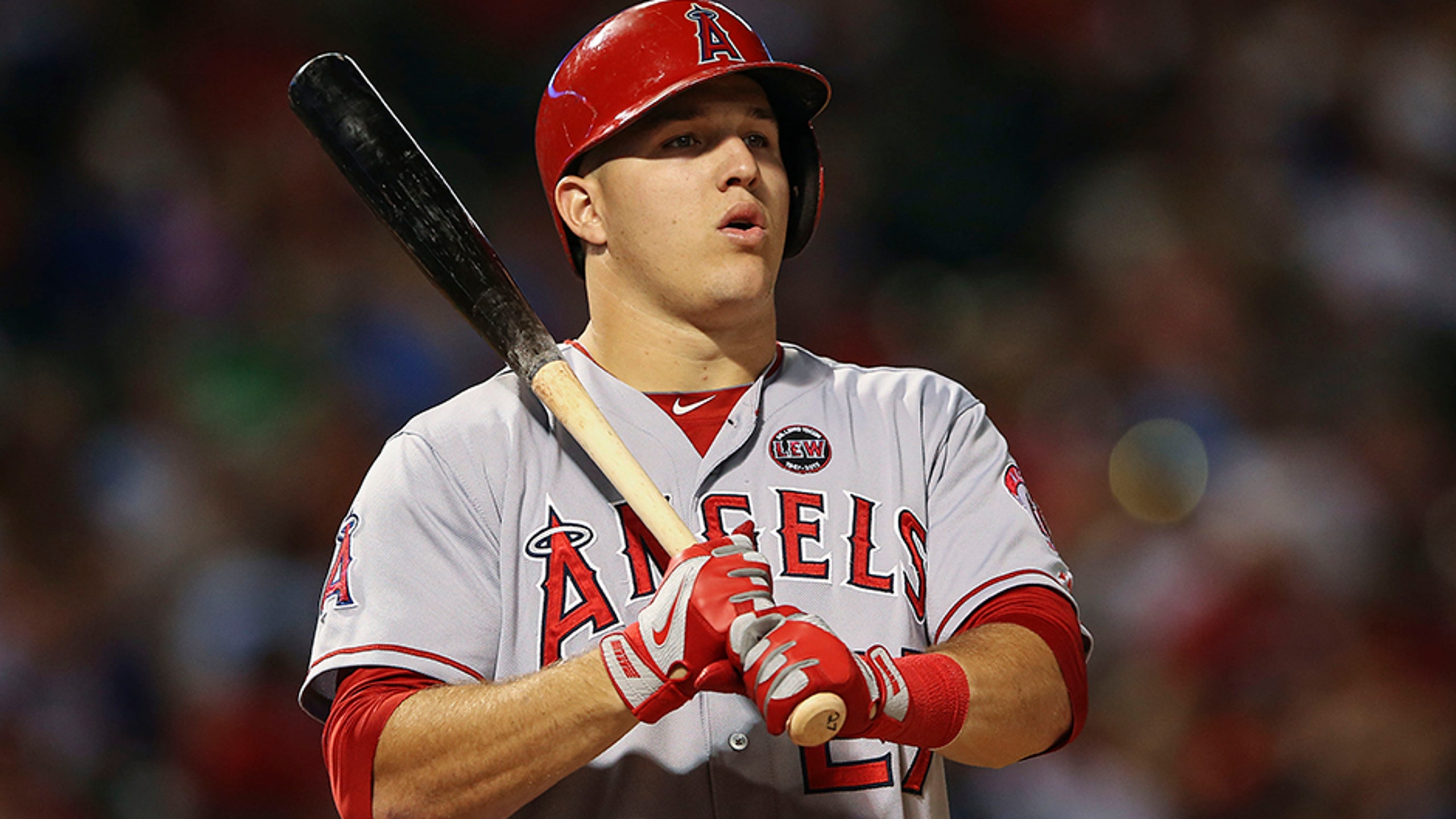 Searching for the Face of Baseball
BY Rob Neyer • February 21, 2014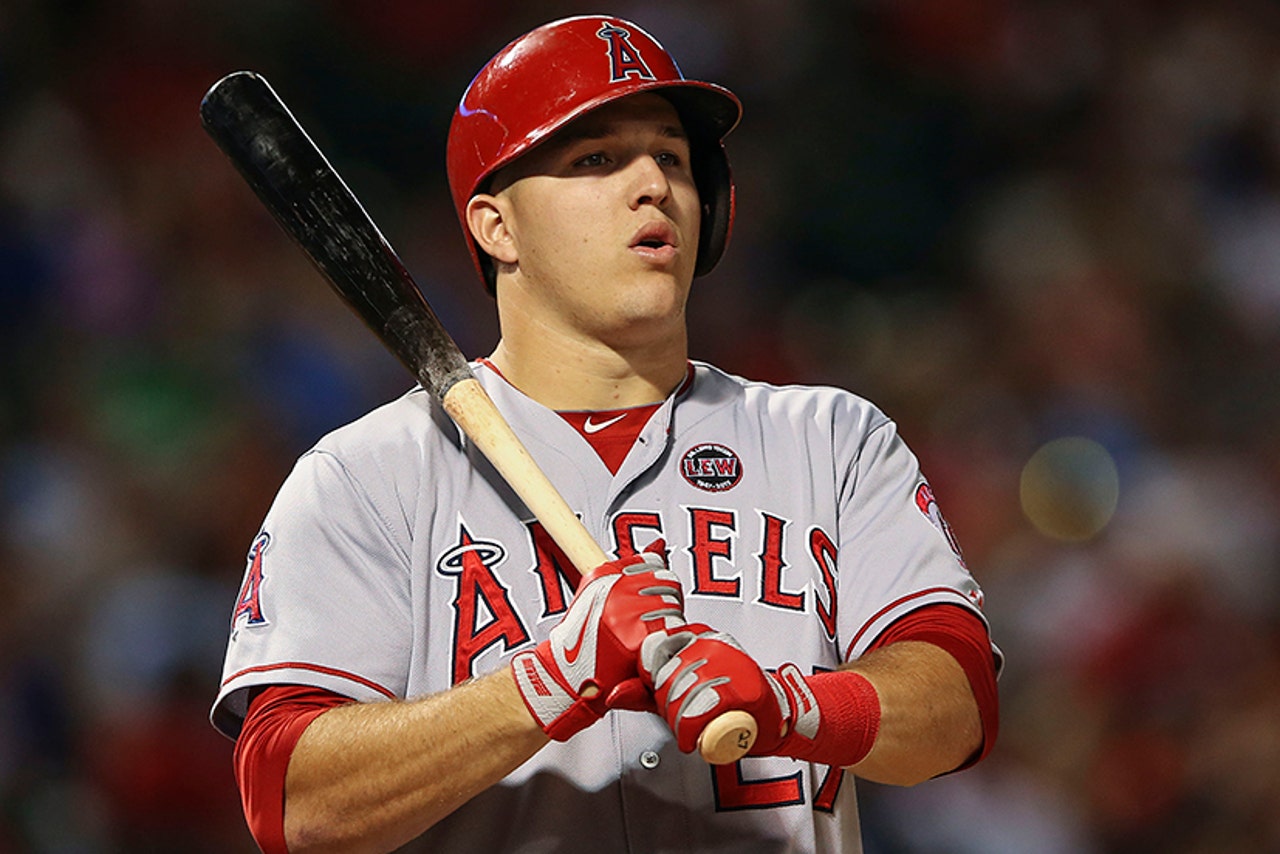 It's been suggested more than once, and will undoubtedly be suggested many more times over the next eight months, that it's not just the New York Yankees who are losing a shortstop; it's also the world losing something irreplaceable, when Derek Jeter is no longer walking amongst us every day (not counting November through January). That he means more to baseball than just his statistics and his presence in the Bronx. Here's the latest and greatest sentiment along these lines, via the New York Daily News' Andy Martino:
TEMPE, Ariz. -- More than 2,000 miles from the only news conference that mattered on Wednesday, Major League Baseball's strongest candidate to replace Derek Jeter as the face of the game also sat in front of cameras, talking about the time President Obama compared him to a farm bill.
Mike Trout was rabbit hunting earlier this month when Obama promoted a piece of legislation by saying, "It's like a Swiss army knife. It's like Mike Trout, for those of you who know baseball. It's somebody who's got a lot of tools and multitasks. It's creating more good jobs."
"Just to get a shoutout from the president -- it's a crazy feeling," the Angels' center fielder said on Wednesday. "I really can't explain the last couple years of my life."
But while Trout is talented, charming, welcoming of attention and experimenting with national exposure -- there was the Obama moment, and just this week, Trout participated in a seven-hour Nike shoot --  he also serves as a reminder that baseball very rarely produces mainstream cultural icons any more. Jeter's exit as a national figure will create a void that will not immediately be filled.
—snip—
In order to be the next Jeter, whether we're talking about Trout or Bryce Harper or Manny Machado or Andrew McCutchen or some kid still in high school, you have to collect rings, preferably in a major media market where most home games begin before 10 p.m. Eastern. But there's more:
You have to approach your job with a brilliant simplicity that others can only strive toward. You have to stay out of any and all trouble, but maintain a high profile. You have to appeal to a variety of races, cultures and ethnicities. You have to luck into being perfect for the era that you arrive in.
So take a long look at Derek Jeter this year, and think about what he represents to baseball, and the broader culture. Although Trout leads a list of impressive candidates, we won't soon see another face of the game as dominant as the one who is leaving.
I hope you'll pardon me for wondering something:
Would this column have been written by someone who doesn't work in New York?
I honestly don't know the answer. I don't know if living 3,000 miles away from my place leaves Martino in a particularly good position to judge these things, or in a particularly poor position. I do know that if the criteria for being The Face of Baseball are winning a bunch of championships in New York, hosting "Saturday Night Live," and literally never offending a single human being in 20 years ... then yes, Jeter really has been The Face of Baseball.
I'm not sure those are the criteria I would choose, though.
When I think about the Faces of Baseball Past, these are the names that come to mind: Ty Cobb, John McGraw, Babe Ruth, Lou Gehrig, Joe DiMaggio, Ted Williams, Mickey Mantle, Willie Mays, Reggie Jackson, Pete Rose, Cal Ripken, Jose Canseco, Barry Bonds, Junior Griffey, Mark McGwire, Sammy Sosa ... I don't know, maybe a pitcher or three belongs in there. Dave Parker. Roberto Clemente. We could construct a study that would help us identify the strongest candidates.
I probably would start with All-Star balloting and national magazine covers, which might at least be instructive. But those are the guys I remember. My gut-check "definition" of The Face of Baseball is simple: If you say "baseball player" at a given moment in history, who comes to mind first? For a while, that was Ripken. For a while, it was McGwire. For a long while, it was the Babe.
So I'll ask you this: At which points in Jeter's long and brilliant career would he have come to mind first? I don't mean in New York. I mean just about anywhere else in the country. And I will guess that he's actually never been The Face of Baseball for more than a few minutes. For a few minutes after The Flip, yes. During the run-up to 3,000 hits, maybe.
But leaving aside my completely subjective criterion, here are a couple of objective criteria ... Generally, I think The Face of Baseball will be, for at least a season or two, arguably the game's greatest player, and will attract a great deal of attention to himself, whether because of his words or his deeds (or in the case of someone like Reggie Jackson, both).
But it seems to me that Jeter has actually gone out of his way to avoid becoming The Face of Baseball. He's always been steady rather than flashy (with the exception of the very occasional flash of defensive brilliance). He's actively been as boring as possible, in the clubhouse and away from the ballpark.
In the meantime, Major League Baseball's ever-skyrocketing revenues suggest, don't they, that a Face of Baseball is hardly necessary? Because, you know, it's been so long since there's been one?
Postscript: I just asked my girlfriend for the first name that comes to her mind when I say BASEBALL PLAYER.
"Mickey Mantle."
That's good. But what about current players?
"Derek Jeter."
So maybe I'm wrong about everything. For these few minutes, at least.
If there's a FACE OF BASEBALL we've missed, please let us know in the comments. Also, there's this thing called Twitter and Rob Neyer's always fooling around over there, obsessing about Matthew McConaughey and stuff.
---
---