Major League Baseball
Major League Baseball
Schilling's firm files for bankruptcy
Published
Jun. 7, 2012 1:00 a.m. ET

The game is over for Former Boston Red Sox pitcher Curt Schilling's video gaming company.
38 Studios, lured to Rhode Island with a $75 million state loan guarantee two years ago, filed for bankruptcy protection on Thursday, clearing the way for liquidation. And federal authorities said they have begun an investigation into the Providence-based company, though they didn't say why.
The filing by 38 Studios, which laid off its staff last month, was made in US Bankruptcy Court in Delaware, where the company is incorporated as a limited liability corporation. Its sister operation in Baltimore also filed for bankruptcy.
The Rhode Island company owes $150.7 million and listed its assets at $21.7 million, according to court filings. 38 Studios Baltimore owes more than $121.4 million and has assets of more than $335,000, the filings show.
In both filings, the company lists its biggest liability as $115.9 million in debt from bonds backed by the state, interest on the bonds and fees to Rhode Island.
Schilling, who also pitched for Baltimore, Houston, Philadelphia and Arizona and won the World Series three times, owns 83 percent of the company, according to the filings.
Jim Martin, a spokesman for the US attorney in Rhode Island, said his office had been in contact with the FBI and state police but didn't say exactly what it's investigating.
38 Studios was lured from Massachusetts in 2010 when Rhode Island officials offered a $75 million loan guarantee they said would bring hundreds of jobs and millions of dollars in tax revenue. Gov. Lincoln Chafee, who vigorously opposed the loan guarantee on the campaign trail, said he would do everything he could to salvage at least some of the state's investment.
''If there's a penny that we can get, or a nickel or a dime, we'll get it,'' he said.
In a statement, 38 Studios said it tried for weeks to find a way to stay afloat but concluded bankruptcy was the only option.
''After ongoing negotiations with the state of Rhode Island and potential investors and other interested parties, the company has been unable to find a solution to the current stalemate,'' the statement said.
Schilling did not immediately respond to a message seeking comment Thursday.
Last month, the company laid off nearly 300 employees in Providence and more in Maryland. The move came after it was more than two weeks late on a $1.1 million payment to the state.
38 Studios has been seeking millions of dollars in tax credits from Rhode Island as it struggled to stay solvent, a request that led to accusations the company was looking for a bailout.
As a condition of the loan guarantee, 38 Studios granted Rhode Island a security interest in all its assets.
Chafee said Thursday the filing wasn't a surprise. The state recently selected an outside auditor to review the finances of Schilling's company. Chafee had indicated he didn't want to give the company any more public support at the risk of throwing ''good money after bad.'' Instead, the state tried to help find private investment.
''We helped as much as we could,'' he said.
Judy Chong, a spokeswoman for the Rhode Island Economic Development Corp., whose board approved the loan guarantee in 2010, did not immediately return a message seeking comment.
Keith Stokes, executive director of the agency, and several board members resigned last month after the company's troubles came to light. At the time of the loan guarantee to 38 Studios, offered under a program approved by the General Assembly, Stokes called the loan agreement a calculated risk ''well worth taking.''
38 Studios owes at least $2.5 million to employees in Rhode Island and Maryland and $322,000 in federal and state taxes, including $39,000 to Rhode Island, according to the bankruptcy filings.
It owes fantasy writer R.A. Salvatore, who helped develop Schilling's first game, ''Kingdoms of Amalur: Reckoning,'' more than $1.7 million. The game came out to strong reviews in February; Schilling said it beat sales expectations, but Chafee has called it a ''flop.''
The parent company listed no income from its business operations from Jan. 1, 2010, through May 31 of this year. The Baltimore company listed $22 million in income under a ''work for hire agreement'' with Electronic Arts Publishing, which published ''Kingdoms of Amalur,'' and $635,000 in royalties during the same period.
Schilling wasn't drawing a salary, the filings show. The bankruptcy filing names Schilling as a co-debtor and lists two personal guarantees he made on credit lines totaling more than $3.5 million.
Chief Executive Officer Jen MacLean was paid $253,000 a year, while President and Chief Operating Officer William Thomas made about $200,000.
---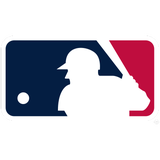 Get more from Major League Baseball
Follow your favorites to get information about games, news and more
---