Sanders Commings wants to pull a Tim Tebow, and he might have the talent
February 23, 2017

Three swings, and Jerry Hairston Jr. believed.

"I was blown away," the former major leaguer said, recalling the first time he saw Sanders Commings hit.

Hairston had not known what to expect from Commings, a former defensive back at the University of Georgia and for the Kansas City Chiefs.

But Commings, who turns 27 on March 8, wanted to return to baseball, a sport he played well enough at Westside H.S. in Augusta, Ga., to be selected by the Diamondbacks in the 37th round of the 2008 amateur draft.

He informed Hairston of his intention to resume his career as an outfielder when the two were playing pickup basketball in Scottsdale, Ariz., last November. Injuries had limited Commings' NFL career to two games, both in 2013. In his own words, he missed baseball "like crazy."

"I love baseball," Commings said. "It's a sport I've loved my whole life."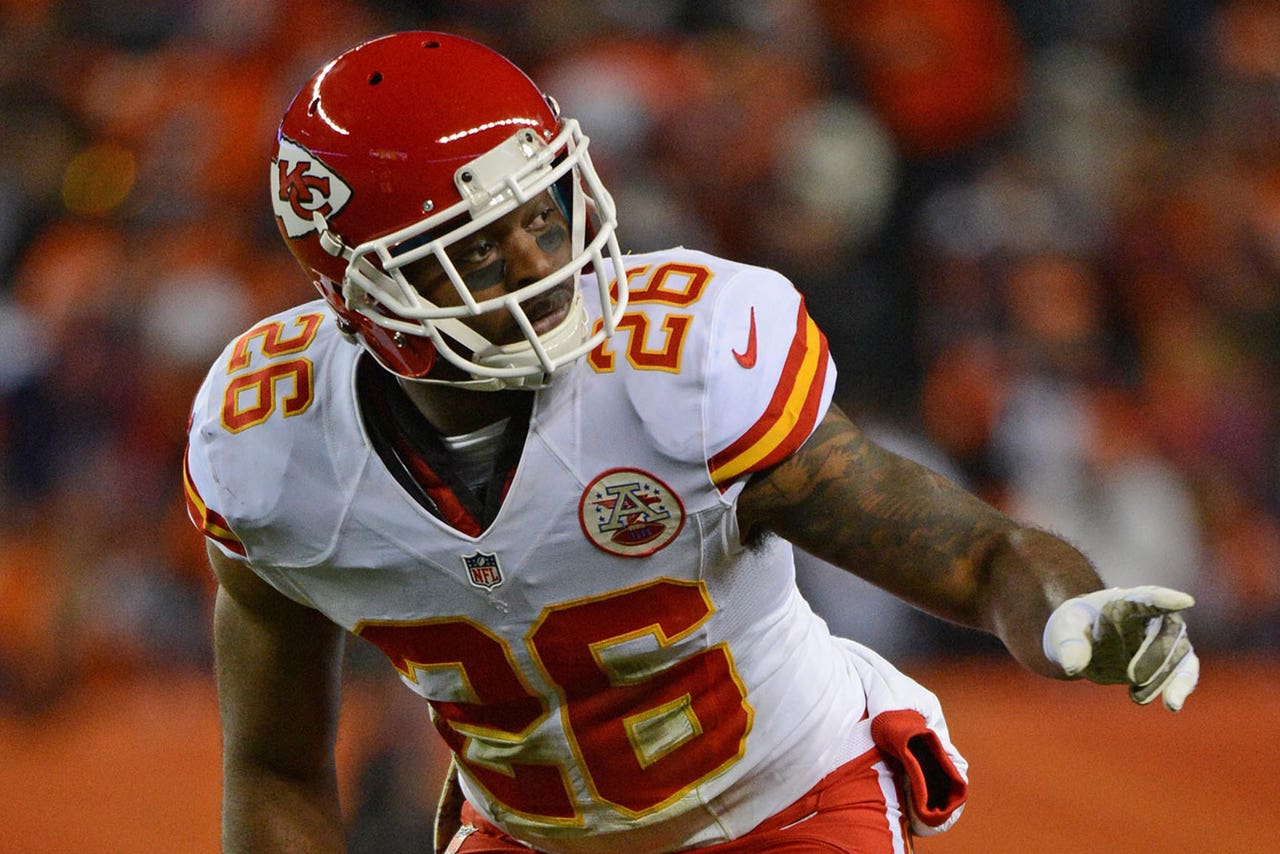 Hairston was skeptical, but agreed to take a look.

A little more than three months later, he and Commings are meeting with teams about minor-league contracts. Commings plans to work out privately for several clubs, and a showcase is planned for March 8 in Arizona if he does not sign before then.

His agent is Hairston's cousin, Charles Hairston.

"I've had guys come up to me and tell me, 'I want to play baseball, help me out,'" said Jerry Hairston, who first met Commings in 2013 at a different training facility in Arizona, when Commings was a fifth-round pick of the Chiefs.

"In the back of my mind, I'm like, 'C'mon, brah. Baseball is a whole different animal.' In baseball, you can't just rely on your athletic ability to succeed. There is an art to it, especially with hitting."

Commings, in Hairston's view, has the gift.

"If he had chosen baseball, he would be in the major leagues right now," Hairston said. "He's a Starling Marte type of talent. He's that good."

Commings' story sounds similar to that of former NFL quarterback Tim Tebow, who signed a minor-league deal with the Mets last September. Tebow was not drafted; he played only two years in high school before forgoing his senior year to enroll at Florida. Commings, to hear Hairston and others tell it, is less raw, more instinctive, more of a baseball player.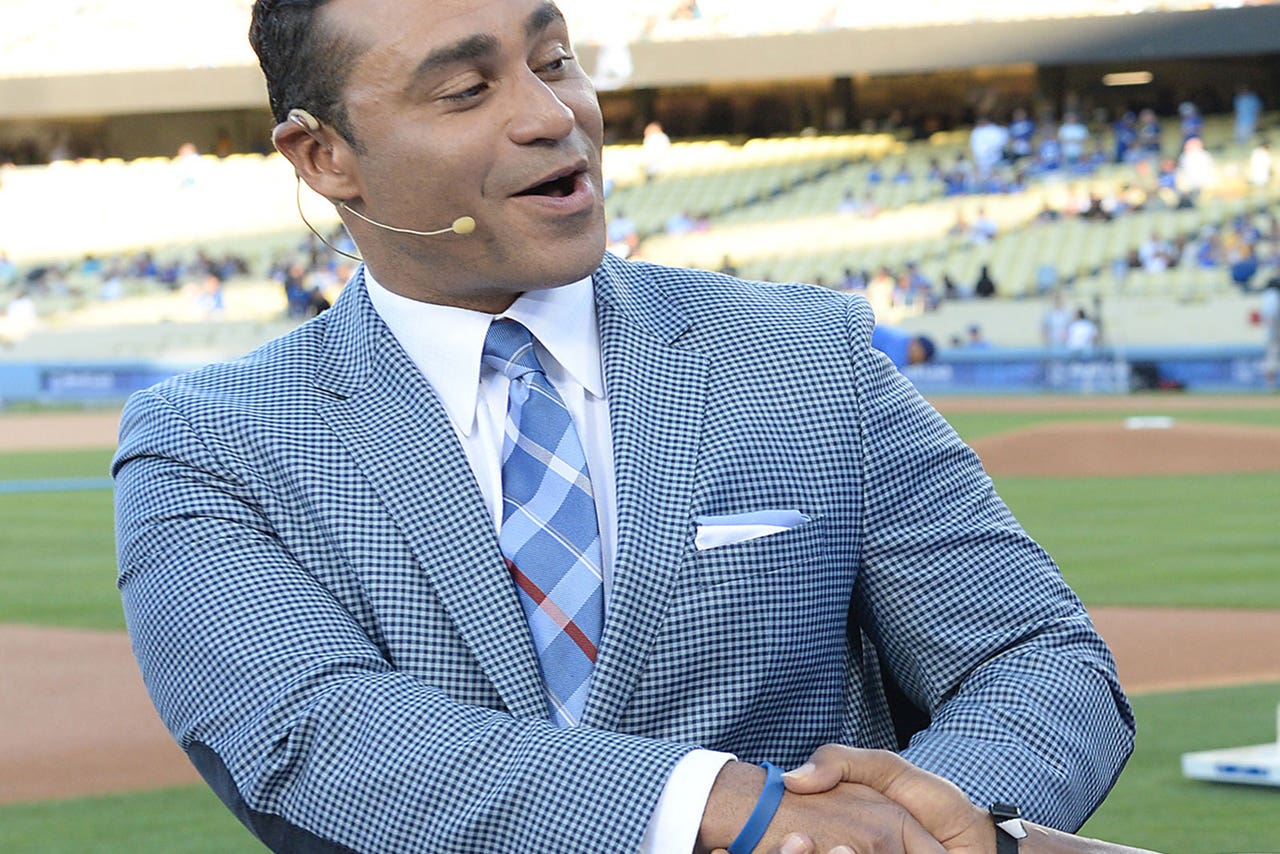 Three swings in Hairston's home batting cage, and the veteran of 16 major-league seasons could see that Commings knew how to handle a bat. Hairston quickly determined that working with Commings would not be a waste of time, and decided to start training him immediately,

Since then, the two have worked five days a week, with Hairston hitting Commings groundballs and flyballs, throwing him batting practice.

One day, Hairston said, Commings ran the 60-yard dash in 6.4 seconds, wearing tennis shoes.

A life in baseball has taught Hairston that talent does not always translate into performance; he knows better than to predict that Commings actually will become the next Marte. But don't just take Hairston's word for it on Commings' potential.

Rangers Class A right-hander Collin Wiles, the 53rd overall pick in the 2012 draft, sees it, too.

Wiles dates the daughter of former major leaguer David Segui, a former teammate of Hairston's with the Orioles. Hairston asked him to throw to Commings, and after two sessions the pitcher, too, went from skeptic to believer.

"The first time Jerry talked to David about me going to throw, I didn't really know what to expect," Wiles said. "All I know was that it was a football player trying to get into baseball. I thought, subconsciously, 'Oh OK, this guy is going to be way behind.'

"But when I stepped on the mound and Sanders stepped in the box, it just kind of hit me like, 'Oh OK, this isn't just like your average football player coming to play baseball.' You could tell Jerry had been working with him. And what impressed me the most is that after about every five pitches or so, Jerry would stop me and then just give him little tidbits of advice.

"I could see what Jerry was trying to get him to do as far as bat path, stuff like that. What was cool was that within two pitches Sanders already had incorporated (the adjustments) into his swing. That's the tale of a true professional right there, when you can pick something up and apply it right away. That was the thing that jumped out at me.

"I think he's legit, I really do."



--




Howard McCullough, one of the Diamondbacks' scouts who saw Commings in high school, remembers visiting the family's home shortly after the June draft in 2008.

Commings already had left for Athens, Ga., to start preparing for his college football career at Georgia. But his father, Sanders Sr., told McCullough not to worry – Junior would play football two or three years, then go back to baseball.

"I said, 'Mr. Commings, it ain't quite that easy,'" recalled McCullough, who is now a pro and amateur scout for the Mariners. "I told him, 'I appreciate you thinking your son could do that, but he'll go out and play in the fall and when springtime comes around they probably won't let him get close to the baseball field.'"

Commings chose to attend Georgia rather than sign with the D-backs because he wanted to continue his education; he would go on to graduate with a degree in communications.

But sure enough, as McCullough predicted, his baseball career came to a halt.

"I would work out with the Georgia baseball team," Commings said. "But every time I had some rhythm going and was starting to feel it, I had to report for spring football."

The bug, though, never left him.

Sanders Sr. recalled a middle-school coach saying that Junior would give 85 percent in football, but 120 percent in baseball.

Mark Richt, then the head coach at Georgia, was well aware that Commings saw himself as a two-sport athlete.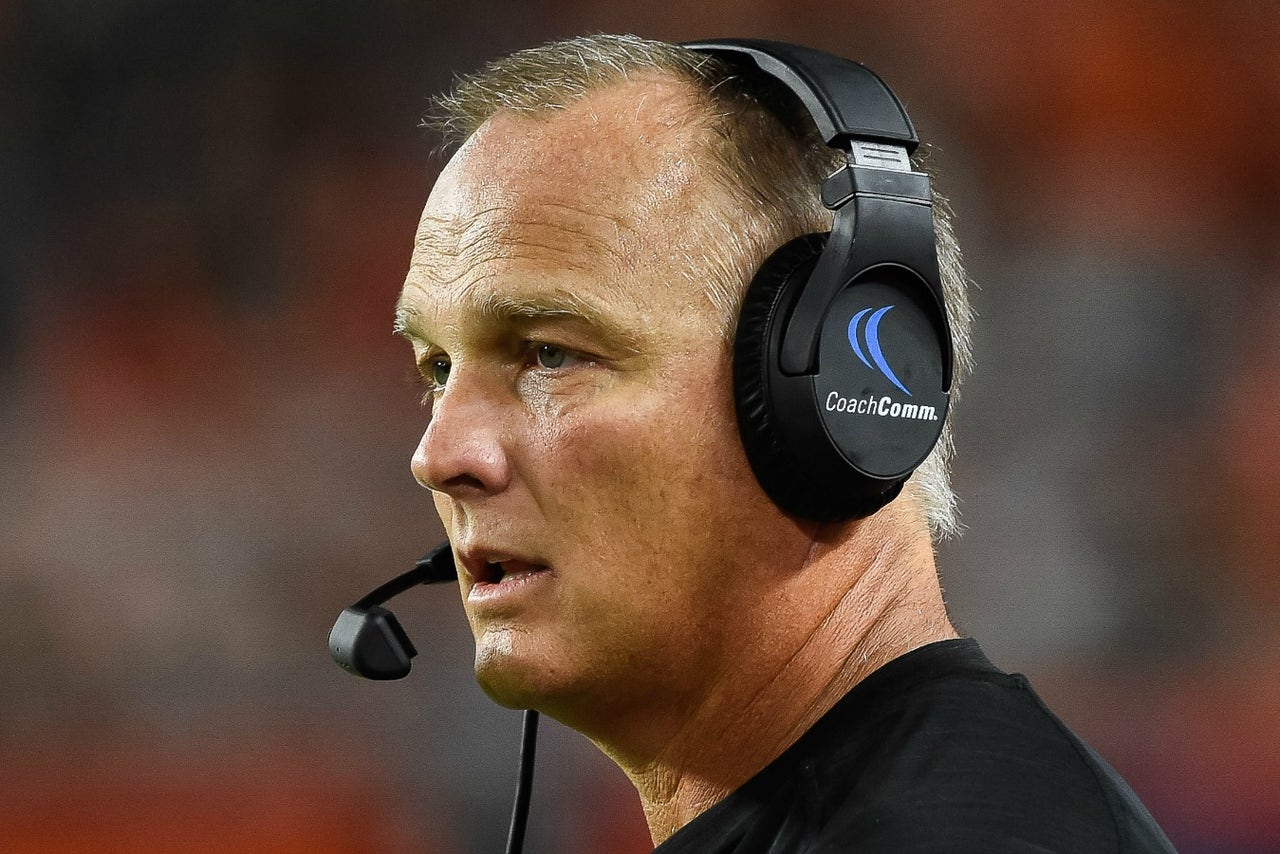 Mark Richt (Steve Mitchell-USA TODAY Sports

"I just knew he loved baseball growing up," said Richt, who is now at Miami. "It was a passion, it seemed, of his father as well.

"He had thoughts early on to try to play both in college. That's not as easy as you think. I don't know the exact circumstances of why he did not do that. But I knew baseball was a love of his from the time I met him."

Commings went to the NFL after the Chiefs chose him 134th overall in 2013. But he fractured his left collarbone during training camp in '13, then broke his ankle and required surgery during training camp in '14. He spent '15 on injured reserve as well before the Chiefs released him with a settlement.

After three lost seasons, he still wasn't ready to give up football, and considered a comeback at the start of '16. But he decided to take the season off, "to get my body right." Later in the year, he started swinging a bat, then played in that fateful pickup basketball game with Hairston.

"That baseball thought was just in the back of my head," Commings said. "My dad, he kept pushing me to go do baseball, even though I had been away from the game for a while. He believed in me even before I believed in myself. Once I got with Jerry, I believed in myself even more. And now, I'm completely confident."

It's an athlete's confidence, not over-confidence; Commings acknowledges the challenges ahead, saying that baseball "is hard enough for guys who have been doing it their whole life and never took a break."

Still, Sanders Sr. said that Junior always displayed aptitude, noting, "If you tell him how to do something the right way, he'll know how to do it."

Combine that with talent and a work ethic that led to an NFL career, and perhaps Commings is onto something.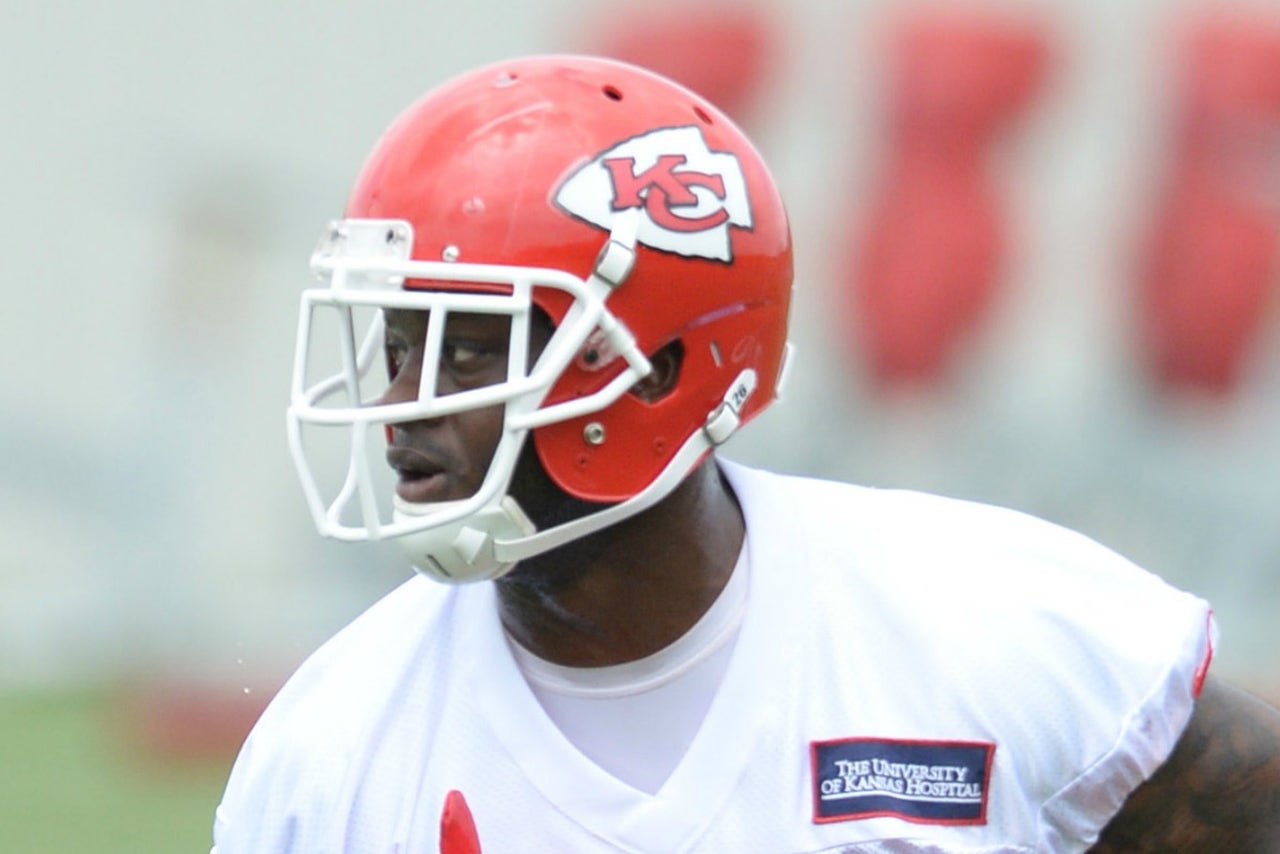 Denny Medley-USA TODAY Sports

"There already are clubs that are highly interested in him right now because they know it's a struggle to find guys with his type of skill set - guys who can play both sides of the ball, run it down in the outfield, have a plus arm and be a game-changer on the basepaths," Hairston said.

"Teams are thirsting for athletes everywhere. He's got stuff that you can't teach. He's got speed. He's got power."

Still, it's an open question whether Commings actually can succeed in professional baseball.

Commings is almost three years younger than Tebow, and played through his senior year of high school; he has not been removed from baseball for as long as Tebow was.

His last competitive game, however, was in 2008.

"Holy cow, it's a hard game to be away from for a while and then say, 'I'm going back to it,'" said McCullough, the scout who wanted Commings for the D-backs. "But you never close the door on anybody. You see how it plays out."

Or, as Richt, Commings' coach at Georgia, put it, "Sanders is a really good athlete and a really good baseball player. He's young, he's healthy. I say, 'Go for it, man.'"

Commings said he is not concerned about adapting to the long bus rides and relative anonymity of minor-league life after performing in the bright lights of the SEC and NFL.

He just wants to play baseball, that's all.

"It's always been my No. 1 sport," Commings said. "It's always been my first love."


---
---