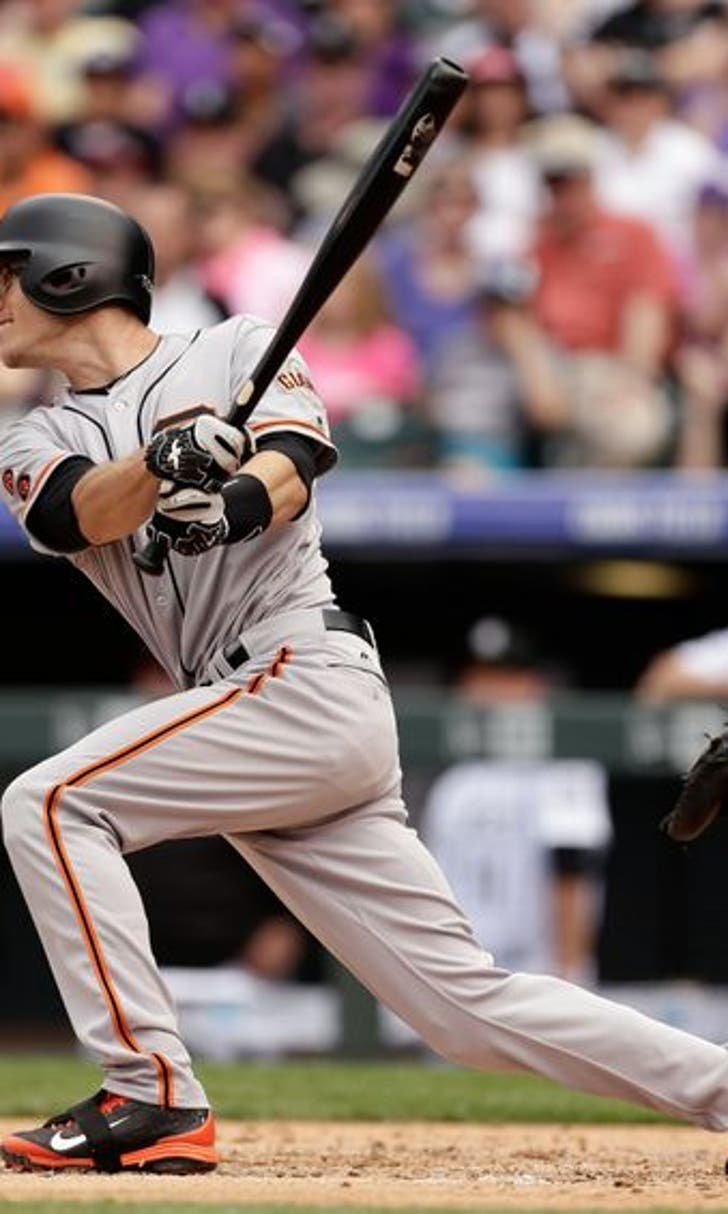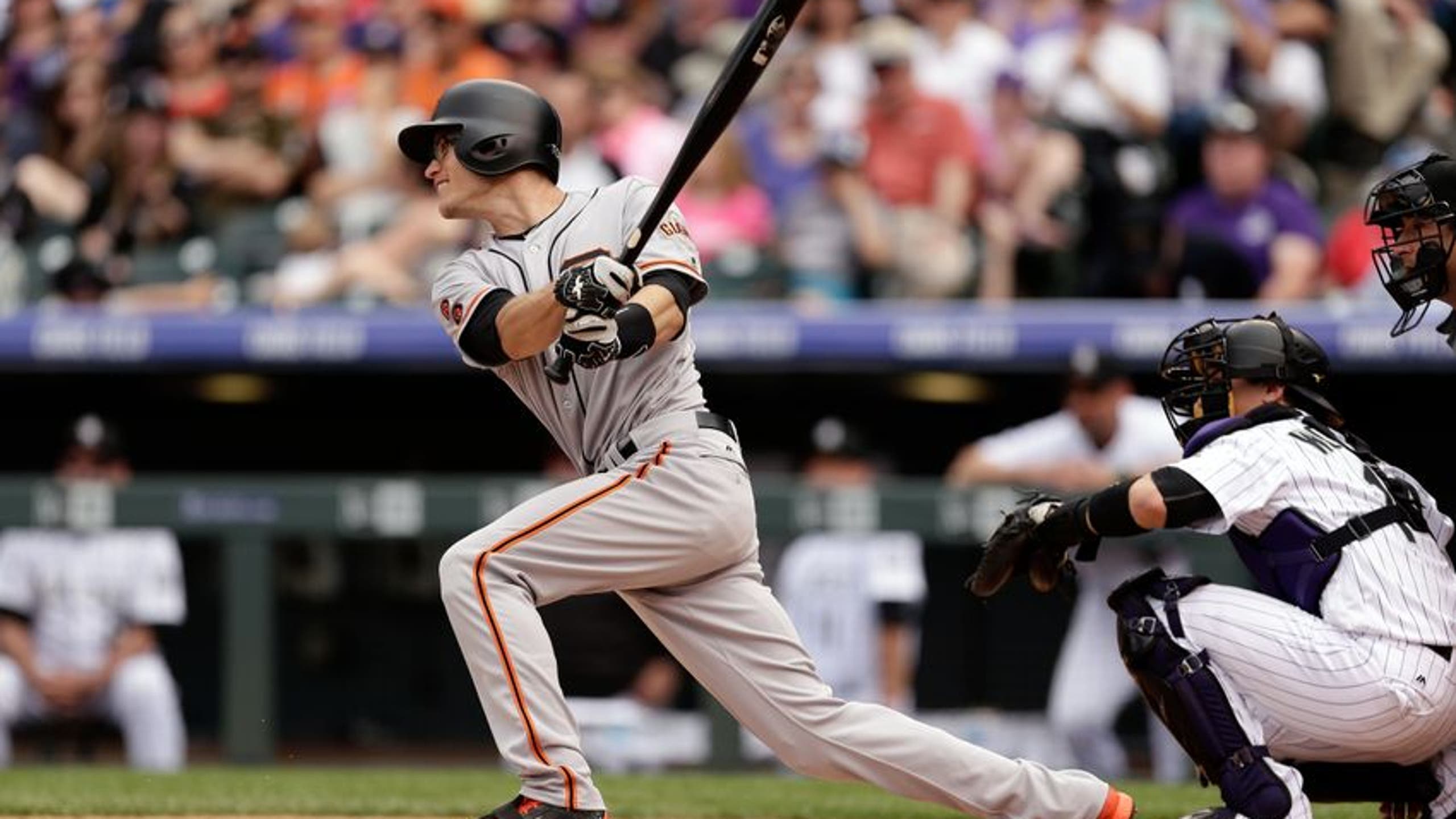 San Francisco Giants Riding the Pine: Kelby Tomlinson
BY Fansided and Justice Delos Santos/FanSided via Around the Foghorn • December 28, 2016
As the annual competition for a spot on the San Francisco Giants roster, known as spring training approaches, Bruce Bochy, a manager who has made two decades worth of tough decisions which have both cost and won him hundreds of ball games, can soak up the Scottsdale sun knowing he needn't stress concerning the foundation of his Opening Day roster.
The San Francisco Giants 25-man roster heading into 2017 is, for the most part, set in stone. Some questions remain unanswered, such as whether Mac Williamson or Jarrett Parker will start in left field or whether Matt Cain, Ty Blach, or another dark horse candidate will snatch the fifth spot in Bochy's rotation, but the Giants' core pieces are by no means in question.
While the competition for those starting jobs will likely become a two-man race heavily based on performance in spring, the question as to who will come off the bench for Bochy in the upcoming season. San Francisco's front office has been aggressive in signing possible contributors to minor-league contracts this past offseason, from former All-Stars to old faces. With each signing, the competition for the two or three spots off the bench intensifies just a tad.
The question of who Bochy will select is as complex as it is interesting. To better understand the available options and the intricacies of their individual game, Around the Foghorn will run a mini-series, dubbed "Riding the Pine," to thoroughly examine the numerous candidates who may find themselves playing for the big league squad come April. As a disclaimer, this series will not examine Mac Williamson nor Jarrett Parker, as whoever does not earn the starting job will likely come off the bench as the team's fourth outfielder. The first entry in this series will discuss one of San Francisco's many homegrown talents, Kelby Tomlinson.
Want your voice heard? Join the Around the Foghorn team!
…
Of all the potential options to come off the bench, Kelby Tomlinson presents the strongest case and has the highest likelihood of making the Opening Day roster, just as he did last season. In the 12th round of the 2011 MLB Draft, the San Francisco Giants selected Tomlinson, eleven rounds after choosing a fellow infielder and team's future starting All-Star second baseman Joe Panik.
Similar to former teammate Matt Duffy, who San Francisco selected in the 18th round of the 2012 MLB Draft, Tomlinson was not a highly touted prospect. Tomlinson's calling card was his combination of a solid bat coupled with above-average athleticism, namely his speed and quickness, and defensive ability. Weighing in at around 180 pounds soaking wet, Tomlinson severely lacked in the power department, and despite good instincts and a quick release, his arm is slightly below-average for someone at the shortstop position.
The 387th overall pick put himself on the radar by out playing his draft position, hitting and getting on base at a decent clip, swiping bags, and playing multiple positions. In 2014, Tomlinson stole 57 bases over 144 games and the following season he bat .321 in 97 combined games at the Double-A and Triple-A level before earning a call-up when the Giants placed Panik on the disabled list with lower back inflammation. Before graduating to the show, Tomlinson had a career .273 average and .345 on-base percentage with 126 steals over 457 games.
Tomlinson wasted no time introducing himself and his spectacles to the big-league team, recording his first hit in a pinch-hit appearance and scoring the then go-ahead run during the 12th inning against the Atlanta Braves. The following day, Bochy elected to start Tomlinson and the rookie delivered, knocking in three runs on a pair of singles in his first two at-bats on route to a 6-1 San Francisco win over Atlanta.
Tomlinson earned a spot on the Opening Day roster the following season, but struggled out the gate on both sides of the ball, finishing April with a .174/.208/.174 slash line in 24 plate appearances and a WPA of -0.245. Following a rough first month of the season, Tomlinson settled into a groove, adjusting to his role as a super sub for Bochy. A thumb injury in June sidelined Tomlinson until September but finished out the season hot upon returning. Tomlinson didn't have the same power stroke as the previous season, and his average dipped eleven points, but he upped his on-base percentage and walk rate while decreasing his strikeout rate.
More from Around the Foghorn
Heading into spring training, Tomlinson has a clear edge over his contemporaries because of what he brings to the table. Since debuting, the 26-year-old has played time at shortstop, second base, third base, and left field, and he will most likely continue to refine his ability to play the outfield to maximize his role. In 313 plate appearances, he's a career .299 hitter with a .362 on-base percentage. Tomlinson's average and slugging took a hit, but his increased walk rate and decreased strikeout rate are clear signs of an improving discipline.
Although he's one of the faster players in the league, Tomlinson was cautious on the base paths last season, only attempted to steal six times and neglecting to take off after swiping his fifth bag.
This reserved approach may change in the upcoming season with the introduction of Jose Alguacil and Phil Nevin as the Giants' new first and third base coach, respectively. His speed certainly isn't in question, legging out an inside-the-park home run on October 3rd, 2015 in 15.19 seconds and reaching a max speed of 19.4 MPH according to Statcast. Whether or not Tomlinson ups his aggressiveness on the base paths, his speed is a valuable asset. The most glaring critique is Tomlinson's lack of power, but his effectiveness in other department masks this weakness.
Stay tuned to Around the Foghorn as we gear up for the 2017 season!
---
---