Boston Red Sox
Boston Red Sox
Sale gets warm reception in return to Chicago with Red Sox
Updated
Mar. 4, 2020 3:15 p.m. ET

CHICAGO (AP) Chris Sale smiled as he talked about his time in Chicago. The White Sox praised Sale's work ethic and attitude, and Boston Red Sox manager John Farrell called him a true competitor and great teammate.
There was lots of love for Sale on Monday, from every corner of his longtime home.
The left-hander received a warm welcome in his return to Chicago following his trade to Boston last winter. The White Sox saluted Sale with a highlight video during the first inning of their 5-4 victory against the Red Sox, and the pitcher waved to the cheering crowd, pointed to the home dugout and patted his heart.
''I had a lot of good times here - a lot of friends still over there,'' said Sale, who pitches against his former team for the first time on Tuesday night. ''I stopped in on my way in to say hey to a few guys. I don't want to bother anybody over there, but I still want to go see them, say hey to them, tell them I miss them, stuff like that. This is where I spent the first six, seven years of my career, so a lot of good memories. It was fun walking back in here and thinking about some of those.''
The 28-year-old Sale developed into one of the game's most dominant pitchers during his time with the White Sox, making the All-Star team in each of the last five years. It has been more of the same so far with the Red Sox, with Sale striking out at least 10 in eight of his first 10 starts with his new team.
''He's about one thing, and that's about winning,'' Farrell said. ''So we're grateful he's in our uniform.''
Sale is 4-0 with a 3.57 ERA in five May starts, helping Boston keep up with the New York Yankees in the challenging AL East. Not only does he get his former team in his next start, but he also runs up against fellow lefty and good friend Jose Quintana in what is sure to be a somewhat awkward reunion for everyone involved.
''Throwing on the same day will be a different feeling for me because he was the best teammate I ever played with,'' Quintana said. ''It will be a different feeling watching him go against me after the last four years when he was my teammate. We talked last night. He said: `Hey, I'm in town. I can't wait to see you guys.' So I'm excited to play against him.''
The White Sox selected Sale with the 13th pick in the 2010 draft out of Florida Gulf Coast University. He made his major league debut that same season, pitching out of the bullpen down the stretch.
The 6-foot-6 Sale didn't make his first start until his third year in the majors, but he took off from there. He went 70-47 with a 3.04 ERA from 2012-2016, averaging 10 strikeouts per nine innings.
''He's one of the top 10 pitchers in the world,'' said White Sox pitching coach Don Cooper, who forged a close bond with Sale during his time in Chicago. ''There's always the discussion `Who's this, who's that,' but all I know is he's got to be in the top 10 of everybody on the planet.''
But the fiery Sale clashed with White Sox management at times, including a five-day suspension last year for taking scissors to throwback uniforms he said were uncomfortable. He also complained during spring training about new limits on Adam LaRoche's son hanging around the clubhouse, a management decision that prompted LaRoche to retire.
Perhaps most importantly, the White Sox finished with a losing record in each of the last four years. Looking to jump-start his rebuilding project, general manager Rick Hahn traded Sale to the Red Sox last December for a package of four prospects that included highly regarded slugger Yoan Moncada.
''Can't change the past, just try to become better in the future,'' Sale said. ''Appreciative of my time here, the people I met here, the relationships I built, most of the things I did here, too. I'm appreciative of everybody involved that got me to this point right here. Without a lot of people in this building I wouldn't be sitting here right now, that's for sure.''
Sale still keeps in touch with a couple players on the White Sox. He said he isn't sure what it's going to be like pitching against his former team, but he is looking forward to it.
''My oldest son, Rylan, asked me if I was going to be nervous playing here,'' he said. ''A little bit of me will be, but I think I'm more looking forward to this opportunity than any other emotion just because it's fun. I'm playing against my friends. It might be hard to not smile out there on the mound at a couple of them. It's fun.''
---
More AP baseball: https://apnews.com/tag/MLBbaseball
---
Jay Cohen can be reached at http://www.twitter.com/jcohenap
---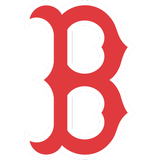 Get more from Boston Red Sox
Follow your favorites to get information about games, news and more
---