Major League Baseball
Major League Baseball
Sabathia finds a way to win vs. Red Sox
Published
Aug. 30, 2011 1:00 a.m. ET

CC Sabathia took a deep breath, the kind that stretched the lining of his lungs. This was the first inning at Fenway on Tuesday night — his first pitch, his first chance to take care of the loose ends in what had been a crazy summer against the Red Sox.
Here he was, a 17-game winner who somehow couldn't beat the team that matters most to the Yankees. Sabathia, slayer of American League hitters, was 0-4 with a 7.20 ERA against Boston this season, running the risk of a full-blown body slam.
The stakes were high, although this had nothing to do with the race in the East. The Yankees and Red Sox are both headed to the playoffs; in all likelihood, they'll meet again in one of those end-of-the-world League Championship Series.
No, this was about Sabathia himself and making sure the personal losing streak didn't leak into September and, especially, October. "I know I've been struggling a little bit," he said. "I wanted to make sure I was calm enough to put the ball where I wanted."
Startling, isn't it, to hear the Yankees' minister of cool admit he was sweating what turned out to be a 5-2 win over Boston. Sabathia wasn't perfect; in fact he was several rungs below brilliant. He allowed 10 hits and 14 base runners in just six innings and used 128 pitches to get there.
Still, Sabathia did what an ace is supposed to do late in the season: He picked up 10 strikeouts while winning a big game, allowing the Yankees to creep to within a half-game of first place. That was Sabathia's gift to Phil Hughes and A.J. Burnett, the weakest links in the rotation who'll line up back to back in the next two nights.
"Big game," is what Joe Girardi was calling it, knowing the Yankees would've been primed for an embarrassing sweep if Sabathia hadn't been so resilient. Now, the Bombers consider home-field advantage in the postseason within their grasp.
Unlike in 2010, when it was unclear how much first place meant to Girardi — the Bombers lost 17 of 26 in September and settled for the wild card — the Yanks are going for the division this time around.
That's why they needed Sabathia to tune out those lingering doubts about the Red Sox. Of course, the big man doesn't address this subject quite so openly. Sabathia isn't wired for public introspection. But he's got his pride.
When asked how he would've handled the emotional baggage of an 0-5 record against the Sox come playoff time, Sabathia dismissed the thought entirely.
"That's a good lineup over there, (but) I would hope they have enough respect to know I can pitch pretty good when I need to," he said.
It helped to have the kind of velocity most pitchers dream about, even after he'd crashed through the 120-pitch threshold. The radar gun likened Sabathia to a machine — no, a beast — lighting up at 96 mph. He had the confidence to throw the four-seamer at everyone in the lineup, getting first-pitch strikes on 11 of the first 15 batters he faced, essentially saying: "I dare you."
The Sox made him work, though, putting runners on base every inning while rallying in the second, fourth and fifth. That's why the 10 strikeouts were so important to Sabathia, because they were more than just aesthetically pleasing. Without them, the Yankees would've been cooked.
Specifically, it was Sabathia's dominance of Adrian Gonzalez that proved to be the difference, as he struck out the MVP candidate three times in his first three at-bats on the very same pitch — a slider, down and away.
The punchout in the fourth inning cut short what might've been a big Red Sox inning — they'd already scored two runs and had runners on second and third before Sabathia prevailed over Gonzalez. And in the sixth, with a runner on first and two out — and Girardi admitting his bullpen was "short" — Sabathia outthought Gonzalez one more time.
On what turned out to be his final pitch of the night, Sabathia beat Gonzalez with a 96-mph fastball, getting a grounder to short to preserve what was then a 4-2 lead.
The lefty admitted he didn't dare throw a fourth two-strike slider to Gonzalez: "I had to be really careful there." And who knows? That sequence might've changed the chemistry altogether between the two.
At the very last, the night's tension managed to overheat some of the supporting actors, including Girardi and pitching coach Larry Rothschild, who were both ejected, and Francisco Cervelli, who almost ignited a brawl by clapping vigorously at home plate after taking John Lackey deep in the fifth inning.
Unlike Sabathia, Lackey is all about unfiltered, raw emotion. The big Texan shot daggers at Cervelli with his eyes as he returned to the Yankees' dugout. Clearly, there'd be a heavy price to pay for so openly violating the code of conduct. So it was no surprise when Cervelli was drilled by a first-pitch fastball in the back in the seventh.
Although Cervelli later said he "wasn't trying to show up anybody. ... I always clap when I get a hit," that hardly mollified the Sox or Lackey. Even though no punches were thrown, there's still a war going on here, one that will stretch from today to the outer reaches of October.
The Yankees and Sox have only begun to fight, which is good news for Sabathia. His head is clear, his vision of the future recalibrated.
"I know when I have my good stuff, I can beat anyone."
---
---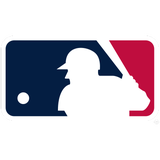 Get more from Major League Baseball
Follow your favorites to get information about games, news and more
---