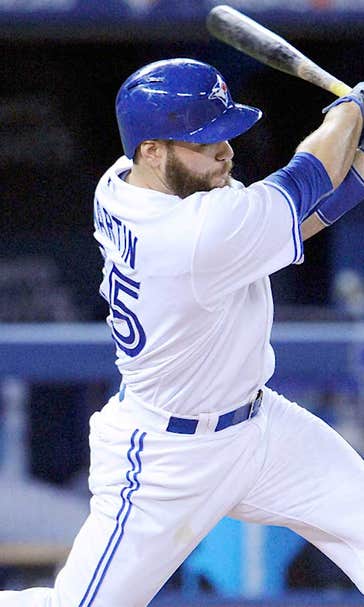 Russell Martin makes appearance at second base (Video)
May 28, 2015

Russell Martin can do it all. The Gold Glove catcher was forced to fill in at second base today after eight innings behind the dish.
"I'm just a really good infielder, no matter what," Martin said, joking with reporters after the game.
It wasn't necessarily a surprise, though, when manager John Gibbons asked him to switch positions mid-game.
"We had talked about it a couple of weeks ago. We had another situation where we were a little bit short on the bench. I always knew that it was a possibility, and I think he even asked me a couple of days ago, too, in a situation kind of like that," Martin said.
Of course, as it always seems in situations like this, the ball found him while out at second and Martin made a good play to get the force out:
This is unofficial, but he has to be the stockiest second baseman in the league today, right?
(h/t MLB.com)
---
---