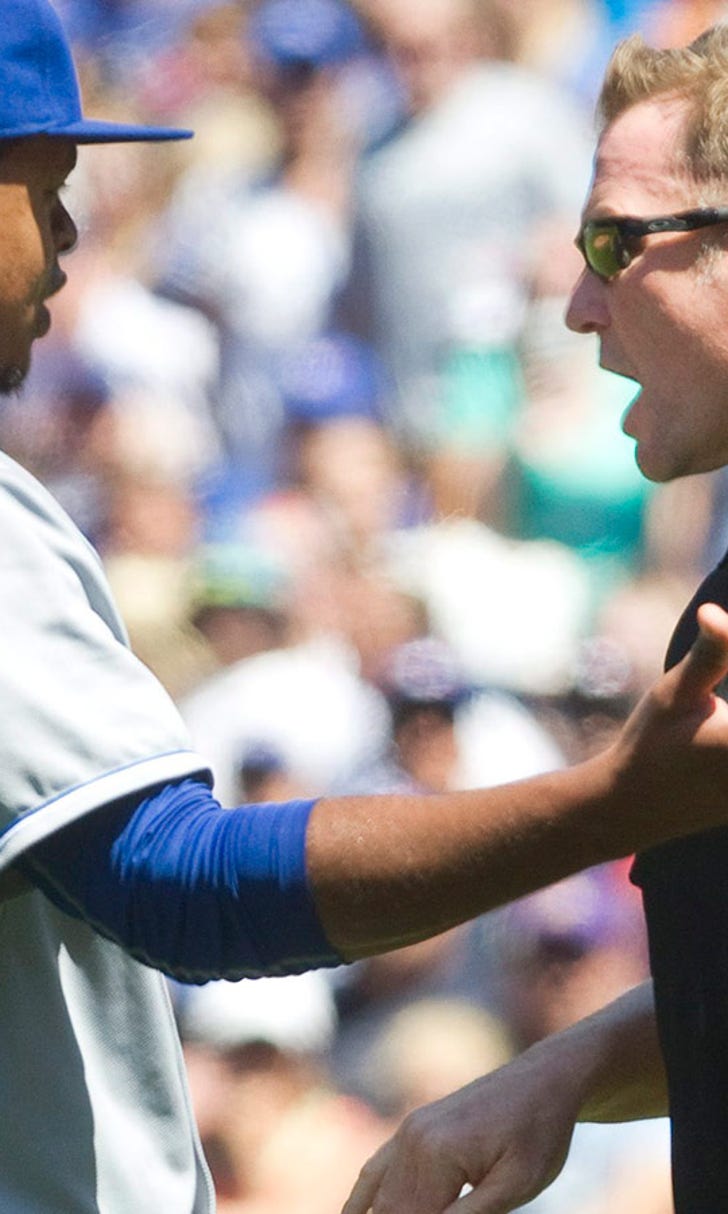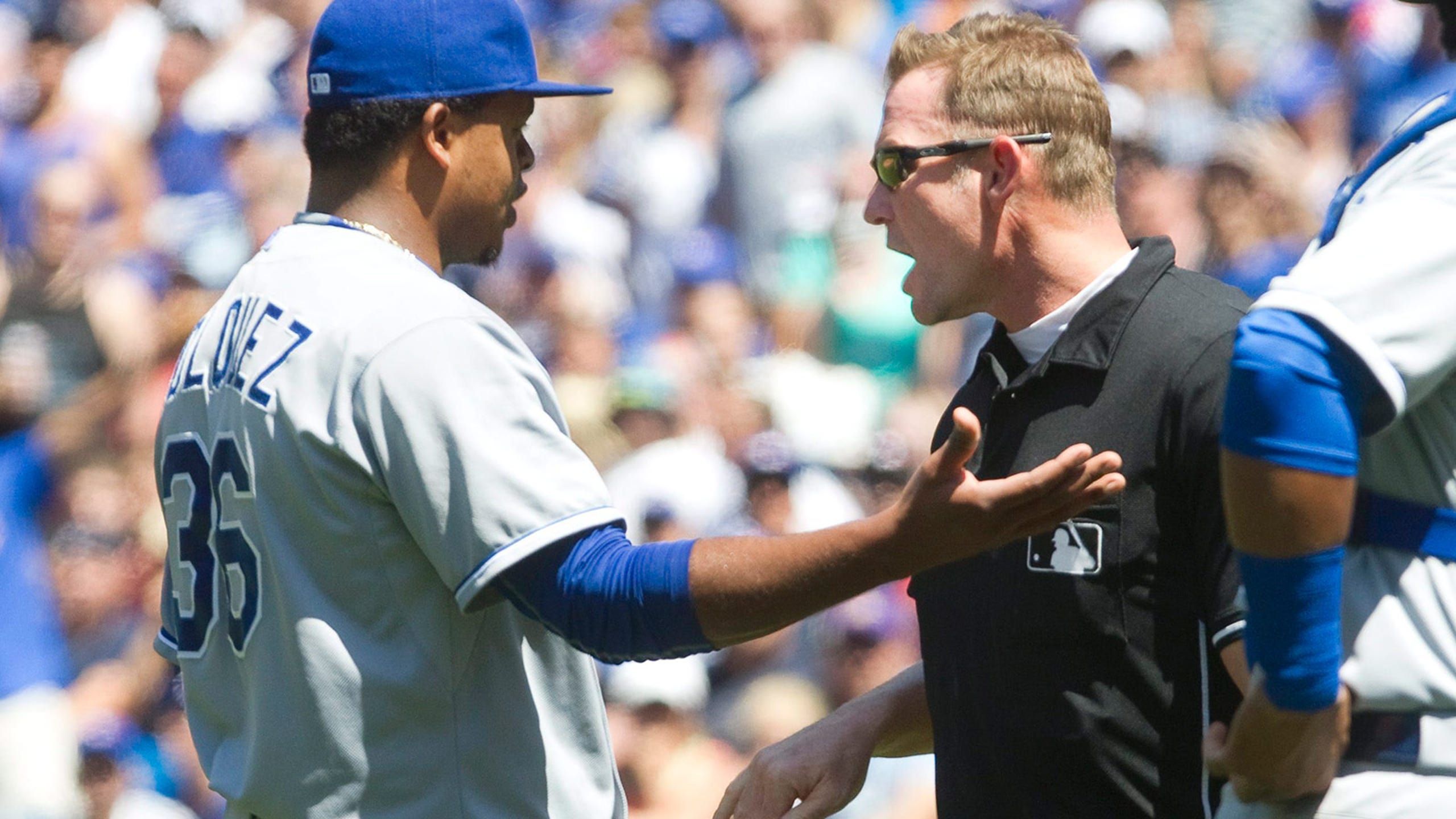 Royals' Volquez calls Blue Jays' Donaldson 'a little baby'
BY foxsports • August 2, 2015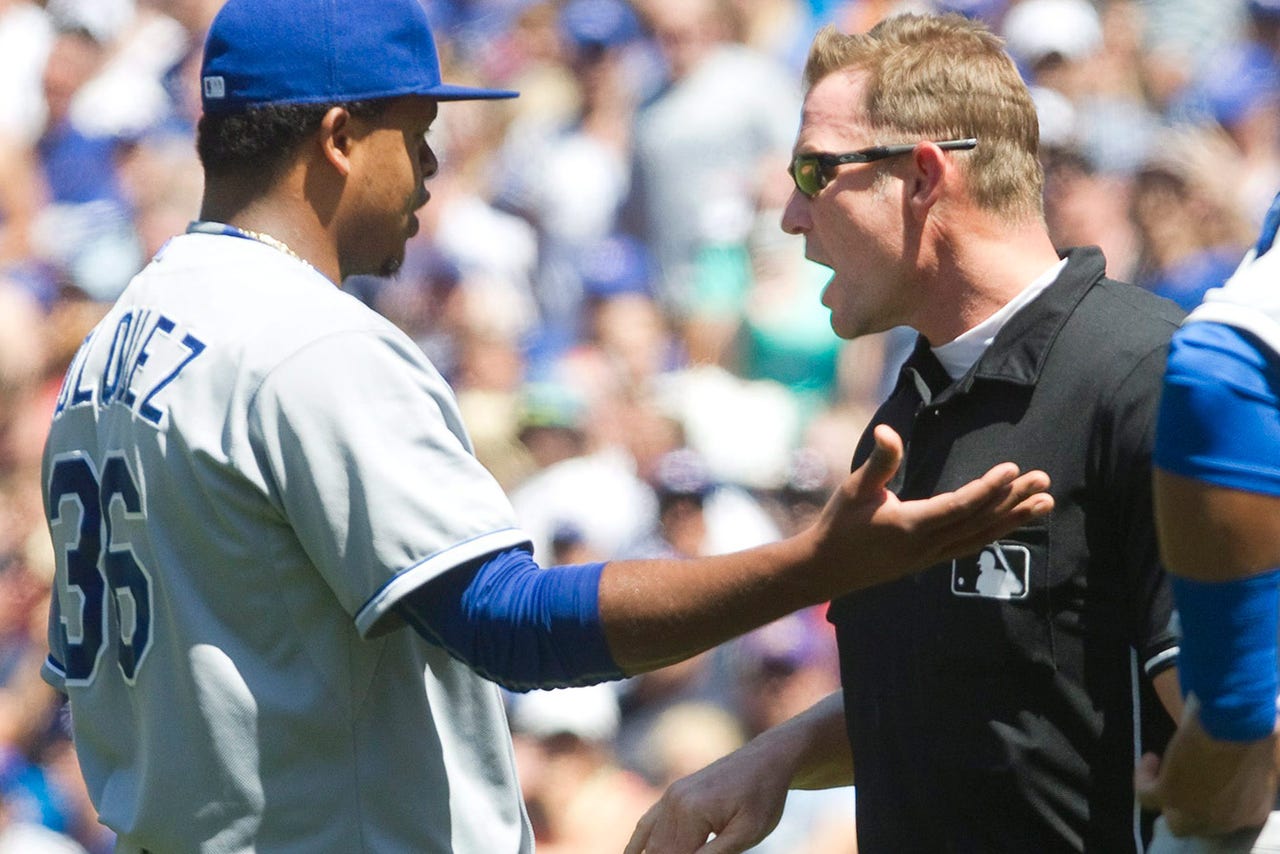 If you didn't see the Kansas City Royals-Toronto Blue Jays game Sunday, you missed a doozy.
It all started, at least today, when Jays third baseman Josh Donaldson was hit by a pitch from Royals pitcher Edinson Volquez in the first inning. The two traded glares as Donaldson slowly walked to first. Both teams were then warned by the home plate umpire.
It all went downhill from there.
In Donaldson's next at-bat, Volquez threw a pitch high and inside. It didn't hit Donaldson, but it sent a message. Later in the game Troy Tulowitzki was hit in the forearm. Tempers flared and simmered throughout the game, but came to a head after Jays pitcher Aaron Sanchez hit Alcides Escobar in the eighth inning:
After the game, Volquez had some choice words for Donaldson:
Kansas City Royals manager Ned Yost didn't seem to have a problem with the way the game was called:
But Blue Jays star Jose Bautista didn't see it that way:
Just heard #NedYost comments about the game. Lost a lot of respect for that man today.

— Jose Bautista (@JoeyBats19) August 2, 2015
The Blue Jays won the game 5-2 and took the series 3-1.
Sunday was the final game between these two teams this season, but if they meet in the postseason, you can bet these players won't forget this game.
---
---