Major League Baseball
Major League Baseball
Royals turn to Yordano Ventura in Game 6 with season at stake
Published
Oct. 27, 2014 8:02 p.m. ET

A 2-foot-tall image of deer in multicolored neon with a bull's-eye on its tail is affixed to a wall in the Kansas City Royals locker room. It hangs between the stalls of Aaron Crow and Tim Collins, and has a "W" underneath a crown.
Pitcher James Shields ordered it custom made, and after wins veterans select a "King of the Game" to flip the switch that lights up the so-called "Texas Heart Shot" while a smoke machine perched atop a refrigerator fills the room with a fog more befitting a night club than a clubhouse.
Trailing 3-2 to the San Francisco Giants in the World Series, the Royals hope to light up that sign two more times this week. But if they do come back to win their first title in 29 years, it's unlikely there will be time for their usual clubhouse ceremony given the champagne-fueled chaos.
"I doubt it. It's going to be crazy around here if we win both games," outfielder Lorenzo Cain said Monday.
Kansas City turns to a 23-year-old rookie to save its season, but not just any 23-year-old rookie: the hardest-throwing starting pitcher in the major leagues.
Yordano Ventura gets the ball Tuesday night with the Royals in the same position they were in 1985 when they sent Charlie Leibrandt to the mound against St. Louis. Kansas City won 2-1 that night on pinch-hitter Dane Iorg's two-run single in the ninth after a blown call by first base umpire Don Denkinger, and the Royals went on to blow out the Cardinals 11-0 a day later behind Bret Saberhagen for their only title.
In the 41 previous instances the World Series was 2-2 in the best-of-seven format, the Game 5 winner has taken the title 27 times. But eight of the last 10 teams to come home trailing 3-2 swept Games 6 and 7.
"We have a lot of confidence in Ventura. We have confidence that we will win every time he takes the mound," Royals first baseman Eric Hosmer said. "We know we can do it. We're a confident group. But we can't do anything without winning Game 6. We're excited to get back home, where we feed off the fans and that energy."
Kansas City hopes to light up Jake Peavy along with the deer in a rematch of Game 2 starters.
Ventura, whose fastball averaged 98 mph this season, didn't get a decision in the second game, allowing two runs and eight hits in 5-1/3 innings before Royals manager Ned Yost went to his hard-throwing HDH relief trio of Kelvin Herrera, Wade Davis and Greg Holland in the 7-2 victory.
"His confidence is just staggering," Yost said. "You walk in that clubhouse, and he looks you square in the eye with that glint that says: `I'm ready for this.'"
The 33-year-old Peavy took the loss, giving up four runs and six hits in five innings-plus. He is seeking his first World Series win -- he didn't get a decision for Boston in Game 3 last year -- and is well aware he could get the victory in the clincher.
"I can't imagine anything being any sweeter than that," he said. "This is the start that you play your whole career wanting."
This is the first World Series in which four of the first five games were decided by five runs or more. The second all-wild card World Series has followed the pattern of the first in 2002. The Giants won the opener on the road, lost the next two games and won two in a row to take a 3-2 lead. San Francisco opened a 5-0 lead in Game 6 at Anaheim but lost 6-5, and the Angels won Game 7 the following night.
Yost hopes history repeats and Ventura is energized by the Kauffman Stadium crowd.
"Trust me, if we're in this position, I would much rather be here than there with our fans. I think home-field advantage is huge," he said after the team arrived back home at about 4:30 a.m. "It's going to be a lot funner going into Game 6 here than it would be in San Francisco, that's for sure."
The Giants spent the night at home, chartered with player families on the flight and reached Kansas City about 12 hour later. With the shift to the American League ballpark, designated hitters return: Billy Butler for the Royals and Michael Morse for the Giants.
San Francisco's Tim Hudson and Kansas City's Jeremy Guthrie would be the likely Game 7 starters if the Series is extended to Wednesday. And lurking is Madison Bumgarner, who pitched a four-hit shutout to win Game 5 on Sunday. Bumgarner, 4-0 in Series play with a record-low 0.29 ERA, could come out of the bullpen on two days' rest for what would be his first relief appearance since throwing two scoreless innings in Game 6 of the 2010 NL Championship Series.
He wouldn't estimate how long he could go.
"I'm not a big pitch-count guy," he said. "So as long as you keep getting outs and you feel good, you should stay out there." 
---
---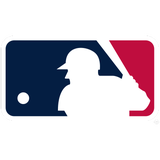 Get more from Major League Baseball
Follow your favorites to get information about games, news and more
---