Major League Baseball
Major League Baseball
Royals pleased with Francoeur, Cabrera
Published
Dec. 10, 2010 4:25 p.m. ET

The Kansas City Royals will open next season with a completely new outfield.
In left will be Alex Gordon, who played third base in the beginning of the 2009 season. In center and right field will be the team's newest acquisitions, a couple of 26-year-olds looking for bounceback seasons.
Switch-hitting Melky Cabrera will be in center and right-handed-hitting Jeff Francoeur will be in right after both agreed to one-year contracts during the winter meetings. They firm up an outfield that lost center fielder David DeJesus in a trade to Oakland for pitchers Vin Mazzaro and Justin Marks.
''We feel really, really good about what we did to improve our outfield situation,'' general manager Dayton Moore said Friday. ''Melky Cabrera broke into the major leagues at 21. I think he played 101 games in center field in 2009 and if memory serves me right, he was on the field playing center field when the Yankees won the championship in 2009.''
Moore also said there was no trade talk concerning pitcher Zack Greinke. For a while, the Royals were talking with several teams, including the Texas Rangers, in regard to the 2009 Cy Young winner.
''I haven't made one call to one organization asking if they're interested in Zack Greinke or any of our players at this point. I'm not shopping any of our players,'' Moore said.
Cabrera agreed to a one-year deal for $1.25 million and performance bonuses and Francoeur was signed to a one-year deal for $2.5 million. There's a mutual option for 2012 for the right fielder.
Both are former Atlanta Braves. Cabrera had several good seasons with the New York Yankees but dipped to .255 with four homers and 42 RBIs in 147 games last season. Francoeur spent last season with the New York Mets and the Rangers. He batted .249 with 13 homers and 65 RBIs in 139 games.
''We targeted Jeff and Melky months ago as players we felt were not even at the prime of their careers yet, haven't peaked,'' Moore said. ''There's upside there. Guys who were going to play with energy, guys who were going to be enthusiastic.''
With so many young prospects coming up, Moore also said he valued the leadership offered by Francoeur, who played with Texas in the World Series. He had his best season in 2007 for the Braves with 105 RBIs, 29 home runs and a .293 average.
''We'll probably have more homegrown players in spring training than anybody in baseball,'' Moore said. ''I'm anticipating we will. So this fits with what we're trying to do. One-year contracts that fit the salary structure of our organization. They're the perfect type of guys for us vs. someone who's 29 to 33 who's on the downside of their career.''
Changing from the American League to the National League apparently did not suit Cabrera, Moore said.
''He just wasn't as productive as the year before,'' Moore said. ''He's motivated. He's very capable of having a bounceback year, as is Jeff Francoeur.''
---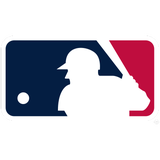 Get more from Major League Baseball
Follow your favorites to get information about games, news and more
---