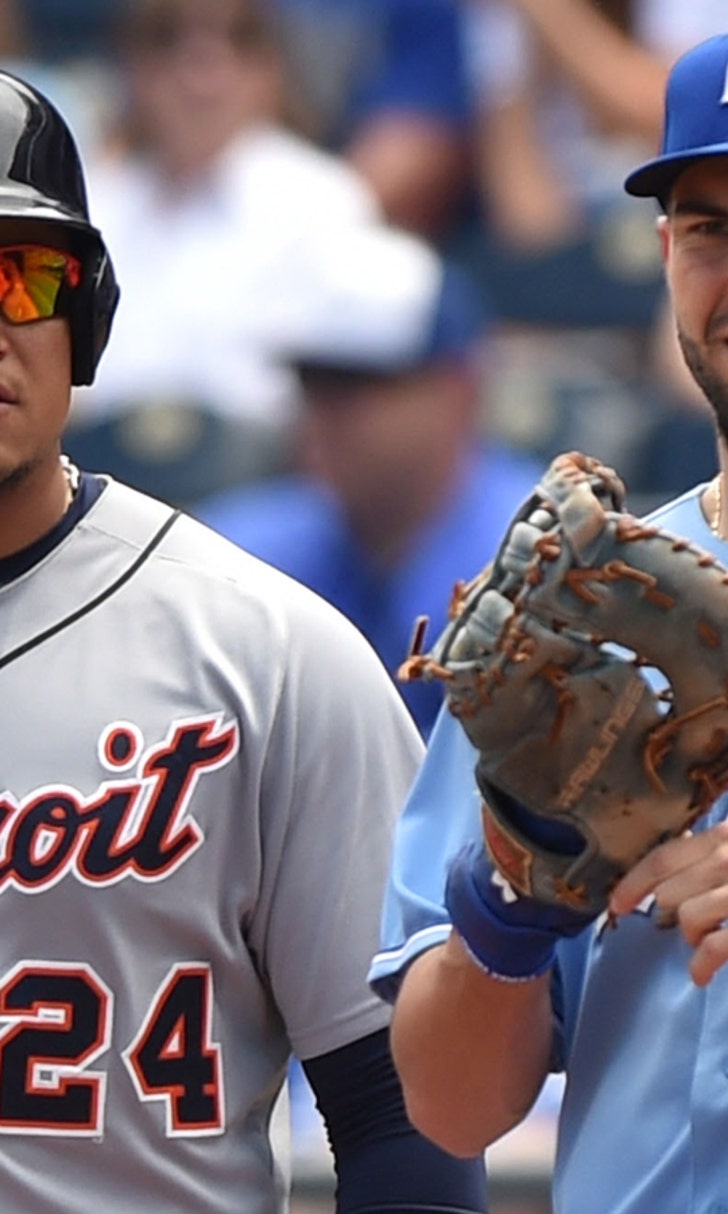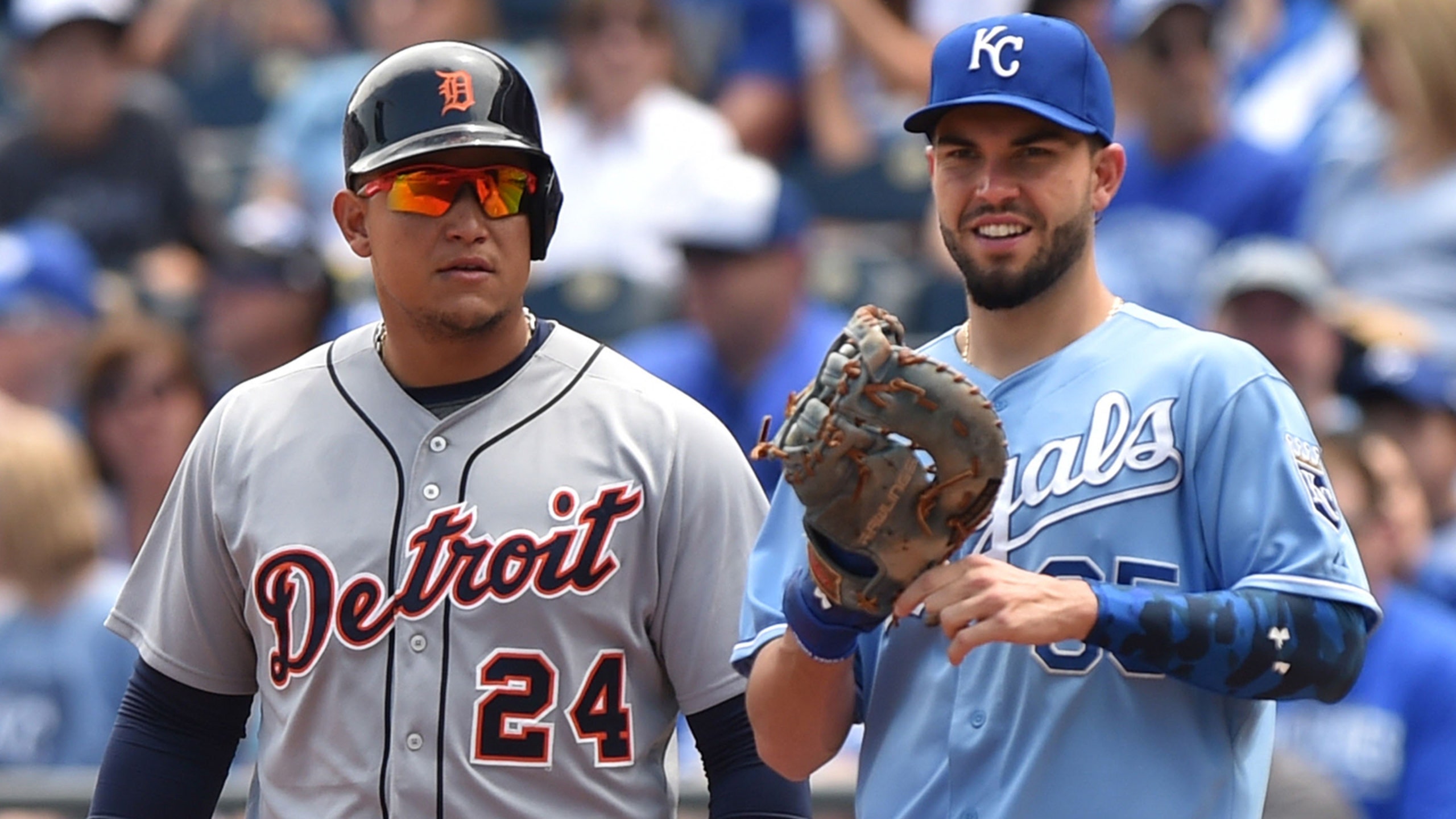 Royals' Hosmer on All-Star voting: Miggy should be the starter
BY Lindsey Foltin • June 19, 2015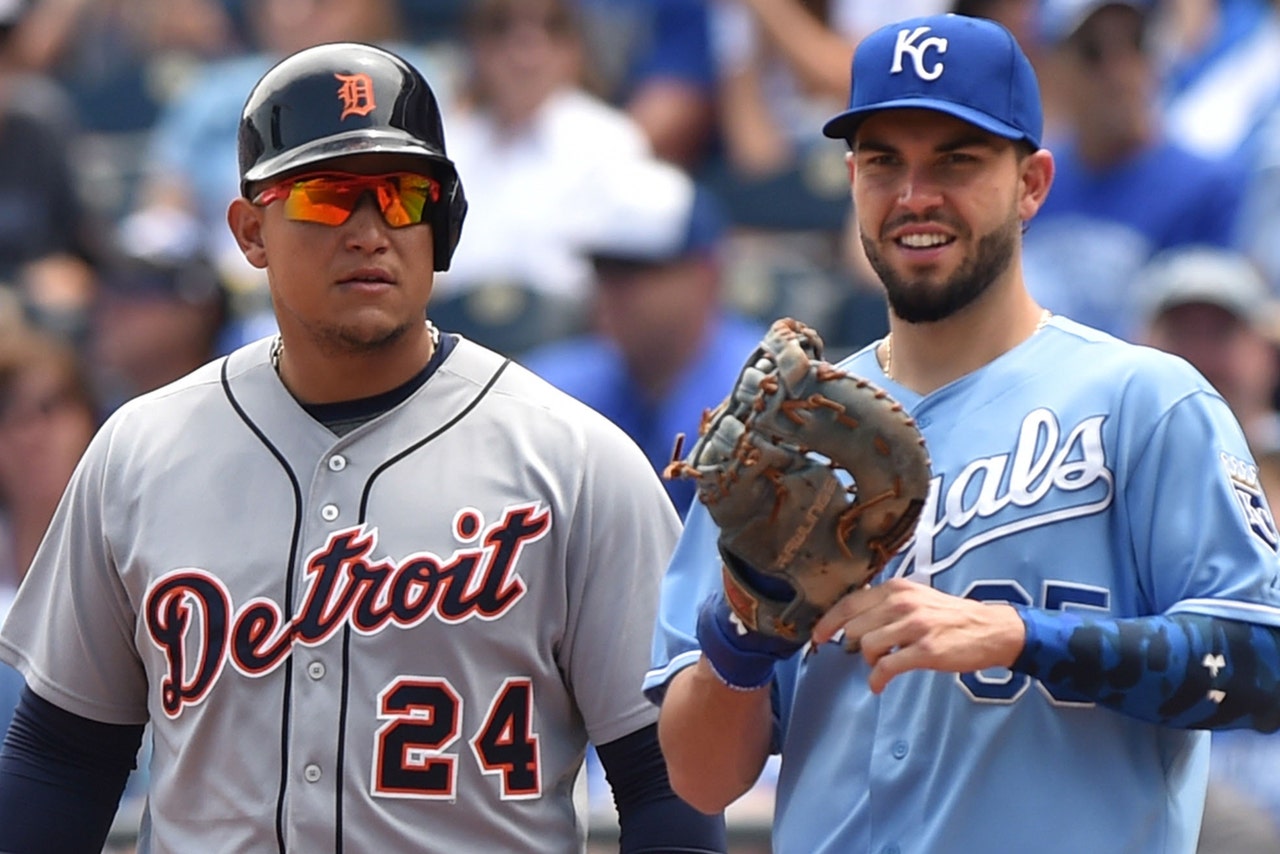 The Kansas City Royals currently lead All-Star fan voting at nearly every position, which has taken many people by surprise.
Even the Royals themselves are shocked by the current vote standings, especially first baseman Eric Hosmer.
"If I'm Miguel Cabrera, I'm looking at myself like, 'Are you kidding me?'" Hosmer told Yahoo! Sports. "Miguel is a candidate and should be the starter."
While Hosmer isn't complaining about his top ranking, he admits that ballot box-stuffing has its consequences.
"It puts us in a hard spot," Hosmer said via Yahoo! Sports. "You won't go on my Twitter and see, 'Hey, vote for me and I'll sign a bat and send it to you.' We're not trying to go out and advertise ourselves. Obviously, the team does stuff for us. But that's what every team's gonna do.
"Everyone looks at it from a whole. Certain guys maybe shouldn't be there or shouldn't be starting, and everyone puts us in that category."
While Hosmer is one of the few Royals players who might actually deserve to make the All-Star team, he's certainly no Miguel Cabrera. Through Thursday, Miggy ranks first in the AL with 51 RBI and second in the AL with a .342 batting average.
As of Monday's voting update from MLB, eight Royals are projected to start in this year's Midsummer Classic.
---
---