Major League Baseball
Major League Baseball
Royals' dream season falls short in World Series
Published
Oct. 29, 2014 11:54 p.m. ET

KANSAS CITY, Mo. (AP) Alex Gordon saw the ball skipping past Giants outfielder Gregor Blanco and all the way to the wall, and the Royals' homegrown star put his head down and churned toward third base.
For just a moment, thousands of fans thought he might try to score - one last dash for home, and a tying run for the ages in the bottom of the ninth inning in Game 7 of the World Series.
''I was doing whatever I could to score,'' Gordon said later, standing in front of his locker. ''It's hard to see when you hit a ball like that with the scoreboard in the fence.''
Forced to rely on his coaches to judge whether he could score, Gordon saw third-base coach Mike Jirschele flash him the signal to stop. Gordon pulled up and stood on third base, leaving San Francisco with a 3-2 lead with two outs Wednesday night.
Salvador Perez stepped to the plate against Giants ace Madison Bumgarner. With the crowd at a roar once more, the big catcher popped out to third base for the final out.
''We had a chance,'' said the Royals' Billy Butler. ''We had a chance at the end there with Sal, it just didn't work out. Jirsch is a tremendous third-base coach. He said he shouldn't go, he shouldn't have gone. We just fell short. It hurts. It's only one run.''
Gordon also said it was the right decision to hold him. The relay throw had arrived in plenty of time, and any decent throw to the plate would have beaten Gordon by several feet.
''It was a good hold,'' Gordon said. ''Close, but just short.''
Still, the season will be remembered for much more than how close the Royals came to forcing extra innings one more time. It will be remembered for their 12-inning wild-card win over Oakland, and sweeps of the Angels and Orioles in their first playoff appearance since 1985.
It will be remembered for Yordano Ventura's inspired pitching performance in Game 6. And the gutsy performances by the Royals' brilliant bullpen. It will be remembered for James Shields and Wade Davis, and the way they taught a losing clubhouse how to win.
It will be remembered for waking a baseball-starved city from its slumber.
''The character we had in this clubhouse is what I'll remember the most,'' said Shields, who now becomes a free agent and will likely pitch elsewhere for next season.
''We battled,'' first baseman Eric Hosmer said. ''I think you saw how much heart we have.''
It was on display one last time in the World Series.
After splitting the first two games at home, Kansas City lost two of three in San Francisco, returning to Kauffman Stadium needing a victory just to force a deciding Game 7.
They got it in a 10-0 rout behind Ventura, who dedicated the victory to the late Cardinals outfielder Oscar Taveras, his good friend who died in a car crash over the weekend.
Kansas City rallied once more in the finale, falling behind 2-0 in the second inning when the Giants managed back-to-back sacrifice flies against Royals starter Jeremy Guthrie.
In the bottom half, Butler laced a single up the middle, and Gordon drove in a run with a double. He later took third base on a fly out by Mike Moustakas, and then hustled home for the tying run when Omar Infante sent another flyball to center field.
The Giants regained the lead in the fourth when Pablo Sandoval and Hunter Pence opened the inning with singles, and Michael Morse's base hit drove in a run. But hard-throwing relief pitcher Kelvin Herrera escaped the jam without allowing another run.
Wade Davis and Greg Holland, the other two pieces of their brilliant bullpen trio, kept San Francisco off the board the rest of the way. But an offense that had rolled the previous night was shut down one more time by Bumgarner, the beguiling lefty who pitched the Giants to victory in Game 1 and then tossed a shutout in Game 5.
''Obviously we wanted to win,'' Gordon said, ''but to be in this situation with these young guys and what they've done this postseason, I'm just proud to be a part of this team.''
Now, the question is whether it will take them another 29 years to return.
Along with the likely departure of Shields, the Royals will have to make some hard decisions with players such as Butler, who holds a pricy option for next season. But young cornerstones in Hosmer, Perez and Lorenzo Cain should provide the foundation for the next few years.
So as the chants of ''Let's Go Royals'' drifted into the chilly night air, and fans streamed for the exits, one thing had become clear: After decades spent toiling in the shadows, the Royals had finally returned to baseball's spotlight.
Even if it was extinguished just short of a championship.
---
---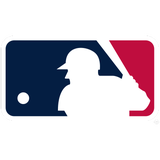 Get more from Major League Baseball
Follow your favorites to get information about games, news and more
---