Major League Baseball
Major League Baseball
Royals 3, Cardinals 0
Published
May. 21, 2011 4:34 a.m. ET

Breaking through for his first victory since July 30 put a smile on Jeff Francis' face, not a bounce in his step.
''I mean, I'm still 1-5,'' the right-hander said Friday night after combining with two relievers in Kansas City's 3-0 victory over the St. Louis Cardinals. ''As much relief as there may be, it's a long year.''
Francis threw 7 2-3 innings, outdueling Chris Carpenter, and leading the Royals to their first shutout in 61 interleague games against their state rival. Since coming over from Colorado, he had pitched well at times but failed to get a win in 10 starts. He gave up six and two runs, walked two and struck out six while raising his career record over the Cardinals to 5-1.
''He changed speeds, kept the ball down, just pitched the way he did the last seven innings against Detroit. He did a nice job keeping them off balance,'' manager Ned Yost said. ''I've been pulling for the kid so hard for him to get his first win. I feel so much better. He feels so much better, too.''
Francis was relieved in the eighth after giving up a single to Ryan Theriot and striking out Colby Rasmus for the third time. Aaron Crow got the final out of the eighth and Joakim Soria worked a 1-2-3 ninth to complete the shutout with his seventh save in nine opportunities.
For most of the game, Francis and Carpenter (1-4) were locked in a mirror-image duel. Through six innings, they had both thrown 76 pitches and allowed five hits and no runs. Carpenter had walked none and struck out five. Francis had walked two and struck out five.
But that changed in the seventh when Billy Butler led off with a single and Wilson Betemit put him on third with a double into center field that Rasmus barely missed on an attempted diving catch.
After Brayan Pena lifted a sacrifice fly to right, Chris Getz singled putting runners at the corners, and Alcides Escobar hit an RBI single to right, just in front of Jon Jay.
Trevor Miller relieved Carpenter and loaded the bases with a four-pitch walk to Alex Gordon before Melky Cabrera made it 3-0 with a sacrifice fly.
''Both pitchers were dominating,'' Butler said. ''The game was moving fast. I thought whoever got the first run would win, and I was right.''
Carpenter went 6 1-3 innings and was charged with three runs and nine hits, with no walks and five strikeouts.
''He was sharp. He pitched very well,'' Cardinals manager Tony La Russa said. ''We messed up a couple of situations on offense and couldn't get him the lead. It could have been a different game. We just couldn't break through. When they had a chance to have something to swing at, they made it happen.''
Escobar's hit gave the Royals 24 singles in their last 25 hits, dating to Eric Hosmer's ninth-inning home run Wednesday night.
''I don't care,'' Yost said. ''As long as we're winning.''
Hosmer singled in the fourth but was doubled off first when Jeff Francoeur flied out to right, becoming the eighth Royal in three games to make an out on the basepaths.
Albert Pujols doubled with one out in the sixth and has reached base with either a hit or a walk in 45 of the 46 games he's played against his hometown team. The Royals then intentionally walked Matt Holliday, who came in with a National League-leading .357 average. The strategy worked perfectly when Allen Craig bounced into a 6-4-3 double play on the very next pitch.
''It was key right there but those decisions really are easy,'' Yost said. ''When you've got Matt Holliday - you just can't let Matt Holliday beat you in that situation. Pujols hits a double, a base is open, that's kind of a no-brainer. If the next guy steps up and hits a double, so be it.''
NOTES: Royals SS Escobar made a terrific play on Pete Kozma leading off the eighth. Kozma grounded a ball to third baseman Betemit, who fumbled it, and Escobar made a barehanded pickup and an off-balance throw to get the runner at first. ... Until their 10-inning 3-2 victory over Texas on Thursday night, the Royals had not had 14 or more hits in a game without an extra base hit since Aug. 31, 2004, against Detroit. ... Carpenter retired the side on six pitches in the second inning. ... Pujols has reached safely in all 31 games he's played in Kansas City. ... The attendance of 26,816 was probably a disappointment to the Royals, who are used to drawing more than 30,000 when they host their state rivals.
---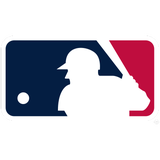 Get more from Major League Baseball
Follow your favorites to get information about games, news and more
---