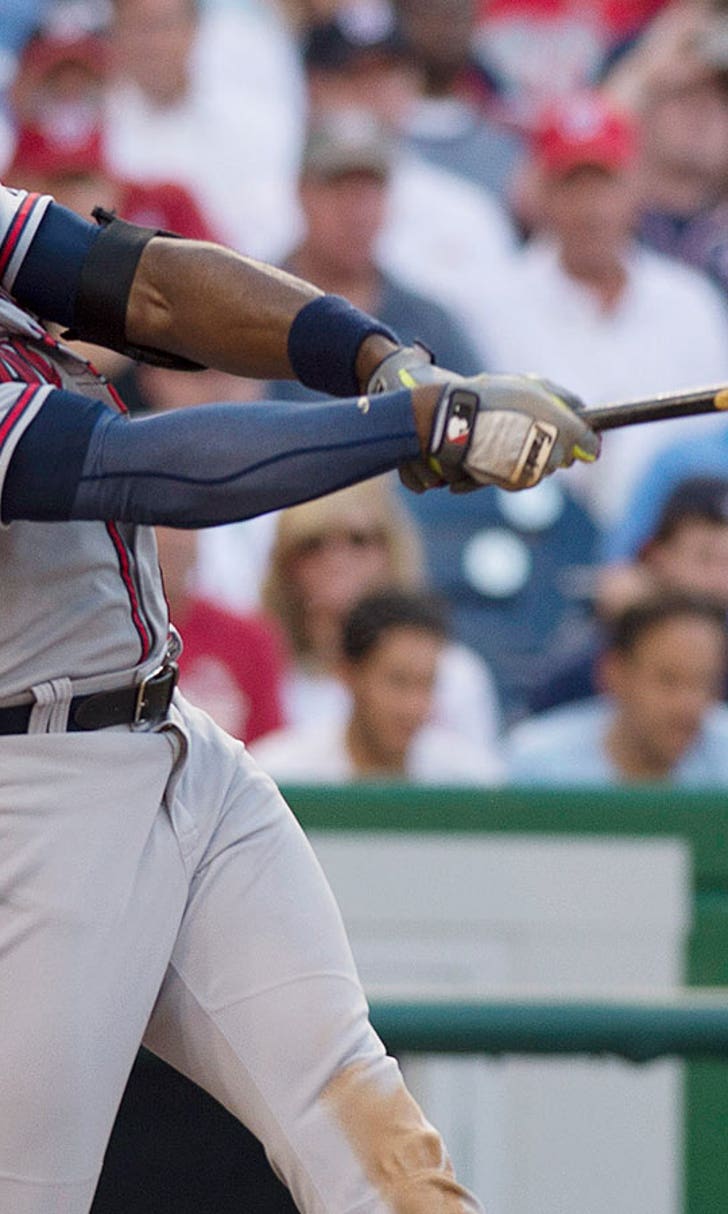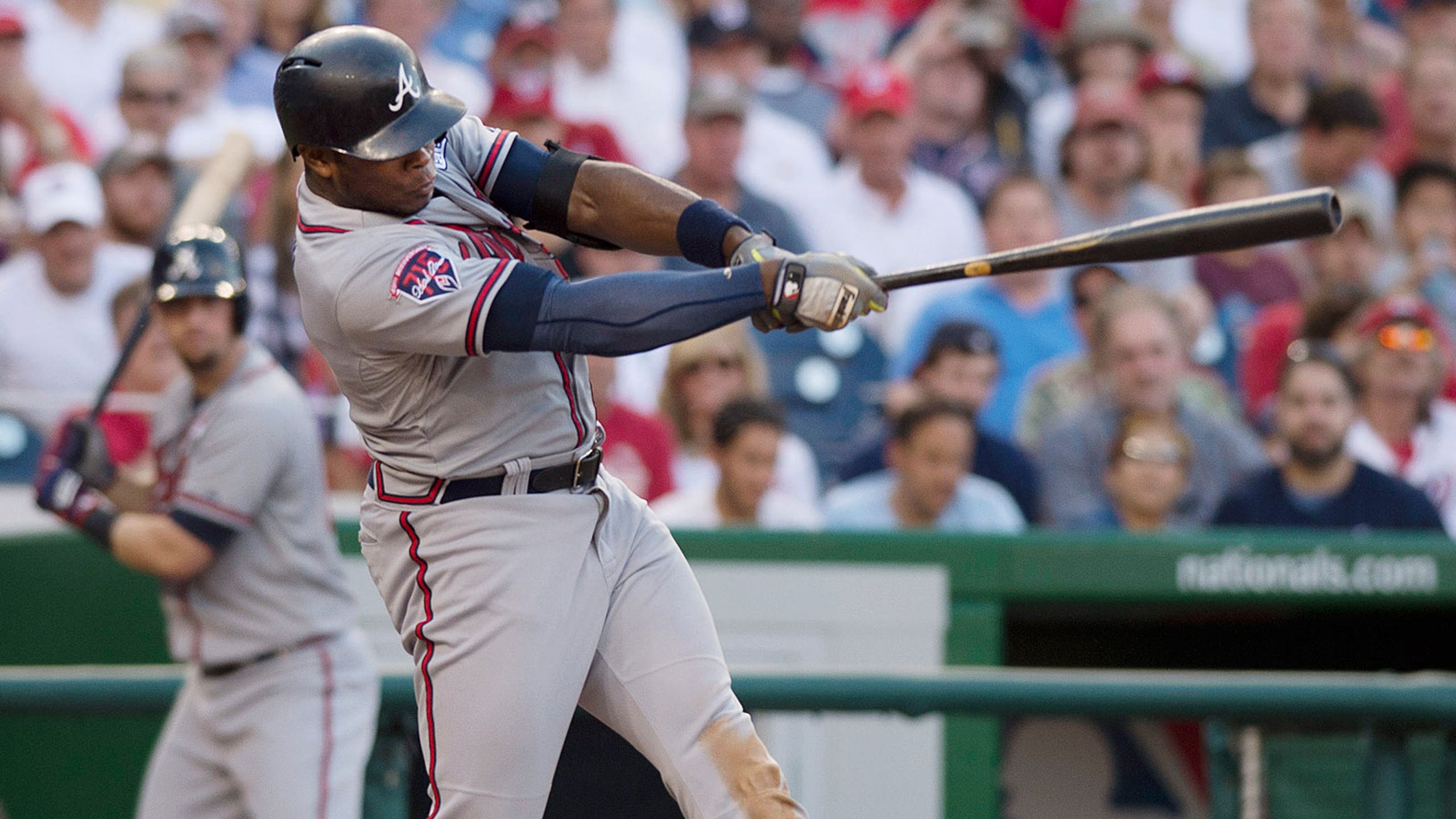 Rosenthal: Braves trade Justin Upton to Padres
BY foxsports • December 19, 2014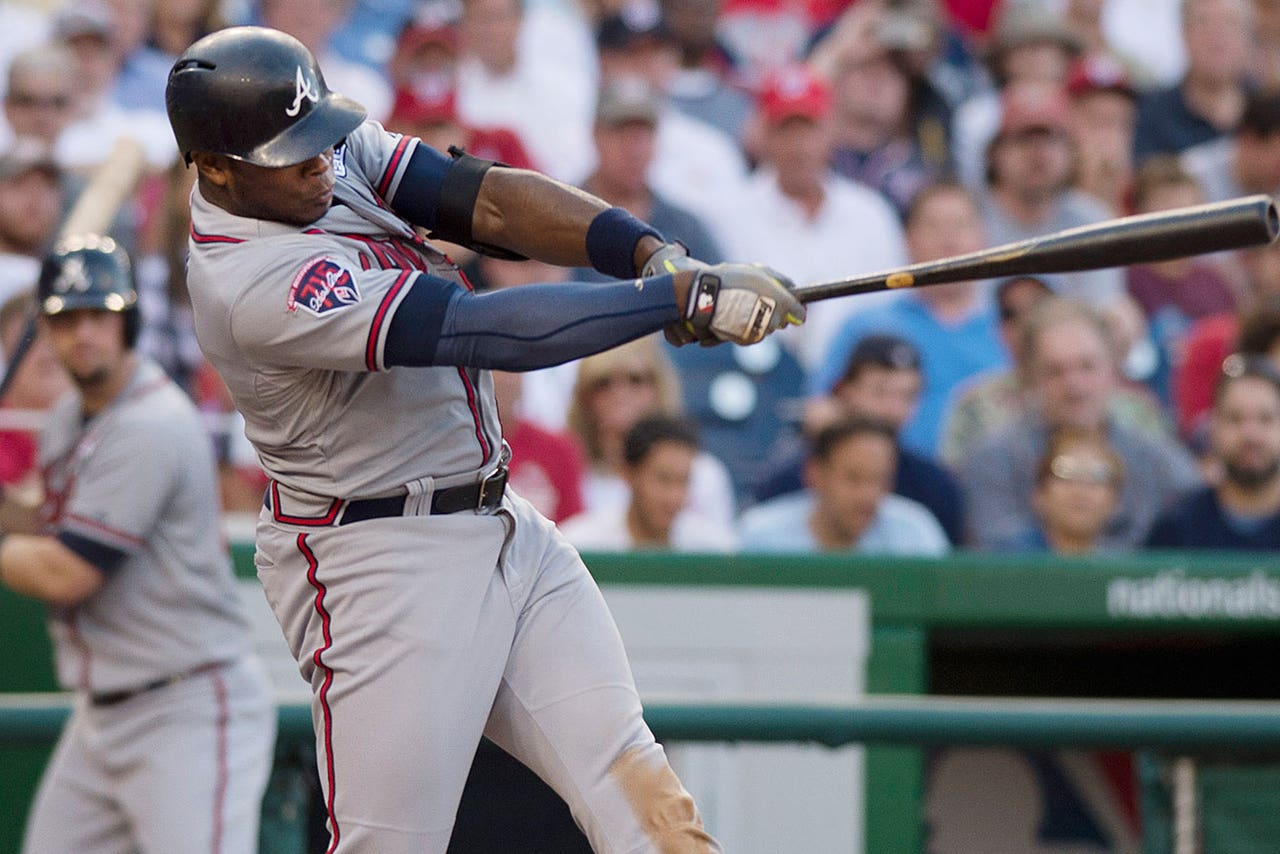 Justin Upton, whose name has been involved in trade talks for some time, was traded by the Atlanta Braves on Friday to the San Digeo Padres, FOX Sports' Ken Rosenthal first reported.
Upton is headed to San Diego in exchange for a haul of prospects including left-hander and the Padres' No. 3 rated prospect Max Fried, second baseman Jace Peterson, third baseman Dustin Peterson and outfielder Mallex Smith, according to reports.
Upton, 27, is coming off the finest season of his career. He hit .270 with 29 home runs and 102 RBI.
The Padres already made two huge trades in recent days, acquiring slugger Matt Kemp from the Los Angeles Dodgers and former AL Rookie of the Year Wil Myers from the Tampa Bay Rays.
Now, San Diego has picked up another of baseball's top power hitters in Upton, who will earn $14.5 million in the final year of his contract. He had 29 homers and 102 RBIs last season.
In all likelihood, the Padres are not done dealing yet, with a glut of outfielders on the roster.
In contrast to San Diego's win-now approach, the Braves are clearly in rebuilding mode after failing to make the playoffs last season and are aiming toward the opening of their new suburban stadium in 2017. New general manager John Hart has dealt two of the top hitters from a lineup that already had trouble scoring runs, trading Jason Heyward to the Cardinals.
Both Upton and Heyward were heading into the final year of their contracts, and the Braves were not willing to risk losing them while getting nothing in return.
With a solid pitching staff in place, the Padres have taken huge steps to pump up the major leagues' worst offense under their new general manager, A.J. Preller.
The trade for Upton came less than 24 hours after the Padres finalized a five-player trade with the Dodgers. The biggest name in that deal was Kemp, a two-time All-Star whose 182 homers rank fourth in Los Angeles Dodgers history.
San Diego also was completing an 11-player, three-team trade that will bring Myers from the Rays. He would likely play center field, flanked by Upton and Kemp, to suddenly give the Padres one of the most dynamic outfields in the major leagues.
In addition, they still have their three outfielders who got the bulk of the playing time in 2014: Seth Smith, Cameron Maybin and Will Venable. The best option for a deal would appear to be Smith, who hit .266 with 12 homers and 48 RBIs.
The Padres had a historically awful offense in the first half of 2014 before improving enough to finish third in the NL West. Still, they were at the bottom of the majors with a .226 average, .292 on-base percentage and 535 runs. Their 109 homers were the second-fewest in the baseball.
That shouldn't be a problem in 2015.
The trade of Upton had been expected since the Braves signed outfielder Nick Markakis to a $44 million, four-year deal. The newcomer will take over for Heyward in right field, while Evan Gattis is expected to move from catcher to replace left fielder Upton.
Gattis, though, has also been mentioned in trade talks.
The deal breaks up the Upton brothers, whose two years together in Atlanta did not live up to expectations.
With much fanfare, the Braves signed B.J. Upton to a $75.25 million, five-year deal before the 2013 season and landed his younger brother in a deal with Arizona. While Justin had two solid seasons, hitting 27 homers with 70 RBIs in his Braves debut, B.J. has been one of the biggest free-agent busts in baseball history.
This past season, the older Upton hit just .208 with 12 homers and 35 RBI, though that was actually an improvement on his 2013 performance — .184, nine homers, 26 RBI.
Atlanta would undoubtedly love to cut ties with B.J. Upton, as well, but it's unlikely that anyone would be willing to take on the final three years of his contract, even with the Braves assuming a substantial portion of the estimated $45 million he is still owed.
The Associated Press contributed to this report.
---
---