Major League Baseball
Major League Baseball
Rose still wants to manage in majors
Published
May. 14, 2011 1:00 a.m. ET

Pete Rose questioned why he hasn't gotten a second chance from Major League Baseball to get back into the game on Saturday, saying he'd still like to manage.
The 70-year-old hits king told an audience that he deserves another chance after acknowledging that he bet on baseball, something he denied for years.
''I've taken responsibility for my life,'' Rose said. ''Baseball isn't good for second chances — not for gamblers. They are for people who take drugs. They are for people who beat up their wives. They are for people who drink a lot of alcohol. I screwed up. I wish I could change it.''
The former Cincinnati Reds player and manager was banned for life in 1989 for betting on baseball games, including Reds games. He has petitioned MLB and commissioner Bud Selig has given no indication he's leaning toward reinstating Rose, who holds baseball's record with 4,256 hits.
Rose hoped he would be reinstated after he acknowledged in his second autobiography in 2004 that he bet on baseball, something he had vehemently denied until then. Instead, there was a backlash over the book.
Rose reiterated that he's no longer focused on getting inducted into baseball's Hall of Fame.
''I want to be a manager, that's the only role,'' said Rose, who turned 70 on April 14. ''But I'm running out of time. I want to teach young players.''
Rose was the keynote speaker at a gala of the Ohio Justice & Policy Center. He said he has redeemed himself and is waiting for baseball to act.
''It's a like a singer getting caught running a red light and not being able to sing again,'' Rose said. ''That's not America. I'm a baseball player. I can go on every talk show and say I'm sorry and some people don't want to hear you. That's not fair.''
One of the approximately 300 guests in the audience was the federal judge who sentenced him to five months in jail in 1990 for failing to report income from gambling on his taxes.
''I don't go to many banquets where I sit with the judge that sent me to prison,'' Rose said, drawing laughter. ''I'm not bitter at anybody. I made the mistake.''
The Ohio Justice & Policy Center is a nonprofit organization working for reform in Ohio's criminal justice system. The theme of the gala was making Cincinnati a city of redemption.
---
---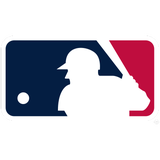 Get more from Major League Baseball
Follow your favorites to get information about games, news and more
---