Major League Baseball
Major League Baseball
Rookie Diamond keeps shining for Twins
Published
Jun. 11, 2012 11:22 p.m. ET

Scott Diamond grew up in Canada, seemingly destined to become a pitcher.
The Minnesota Twins are sure happy he found his niche. The rookie left-hander has taken hold of their ragged rotation since he was summoned from Triple-A Rochester a little more than a month ago, one of the main reasons why they've gradually improved on their rotten start to the season.
''He's not just keeping us in the game, he's really doing it out there,'' teammate Trevor Plouffe said. ''With that, and our offense clicking the way it is, it's going to bring some wins.''
Diamond will take a scoreless streak of 13 straight innings into Thursday night's game against the Philadelphia Phillies. According to the team, via the Elias Sports Bureau, the 25-year-old's 1.61 ERA is the lowest of any Twins rookie in his first seven starts of a season since the club arrived in Minnesota in 1961. The previous best was Francisco Liriano's 1.64 ERA over his first seven turns in 2006. Rookie status in Major League Baseball doesn't expire until a pitcher has spent 45 days on the 25-man roster or pitched 50 innings or more, and Diamond was slightly under those marks during seven unremarkable starts for the Twins last year.
He struggled then, with a 1-5 record, a .317 opponent batting average and the weight of his Rule 5 draft pick status.
''They traded for me, which meant the Twins really liked me,'' Diamond said. ''I really love this organization. I love the way spring training was and the whole atmosphere. I think all that being said, I put a little extra pressure on myself and tried to do a little too much.''
Signed by Atlanta in 2007 as an undrafted free agent out of Guelph, Ontario, a town about 60 miles from Toronto, Diamond had three solid minor league seasons in the Braves organization but wasn't protected on the 40-man roster. The Twins selected him in the major league portion of that annual winter draft - the Rule 5 - and traded hard-throwing pitching prospect Billy Bullock to keep him last spring.
He went 4-14 for the Red Wings in 23 starts with a 5.56 ERA. That was a far cry from the 4-1 record and 2.60 ERA he posted for Rochester this year, performances that practically begged the pitching-deficient Twins to bring him up for another audition.
''This is a good story. Go down and get it done and be the guy, and that's what he did,'' manager Ron Gardenhire said. ''He went down and pitched his tail off down there, and when he's come up here he's carried it right through here.''
Diamond has walked only four batters in 44 2-3 innings with the Twins this season, the kind of control a guy without a power arm needs to stay relevant. Like so many professional athletes describing newfound success, he said he's felt more comfortable on the mound this season because the game has slowed down for him.
''He works ahead so much in the count, and he's able to throw his first-pitch breaking ball over or throw a changeup every once in a while for the first pitch over,'' Gardenhire said. ''So they can't just sit on one pitch. But the location of his fastball has been unbelievable.''
Diamond has had several years to work on that.
''I used to be a right-handed hitter, actually, and they switched me over. That's because I couldn't actually play any positions that well. I could only really pitch,'' he said. ''I started taking pitching lessons when I was like 11.''
Really? He wasn't simply squeezing this in around hockey practice?
''I was kind of the oddball on that one. It was interesting. I took skating lessons and all that stuff and tried playing. I was awful. I was really bad at skating,'' said Diamond, who acknowledged taking friendly ribbing from teammate and fellow Canadian Justin Morneau, a hockey fanatic who eventually turned in his goalie gear to focus on baseball.
Diamond has been trying to make an impact beyond just the Minnesota rotation, too. One of his high school friends, an environmental enthusiast, encouraged a then-teenage Diamond to become an avid recycler and live a green-driven lifestyle.
''We were washing hands after gym class, and he challenged me to use as little paper towel as I could. Just him saying that started the whole trigger,'' Diamond said. ''From there, I just started challenging myself to use as little as possible.''
He's kept that up as much as he can in an atmosphere where disposable cups, plastic bottles and catered food are the norm.
''I've always been the guy to accept challenges,'' Diamond said, adding: ''All we can do is try to create awareness from it, and I feel like this is a pretty good social level to try to start it. I just try to do as much as I can.''
---
Follow Dave Campbell on Twitter: http://www.twitter.com/DaveCampbellAP
---
---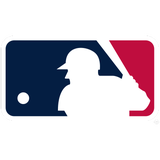 Get more from Major League Baseball
Follow your favorites to get information about games, news and more
---