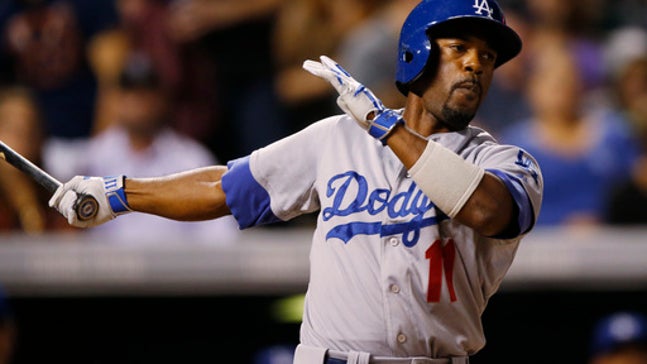 Rollins arrives at White Sox camp ready to compete, mentor
Published
Feb. 25, 2016 5:04 p.m. ET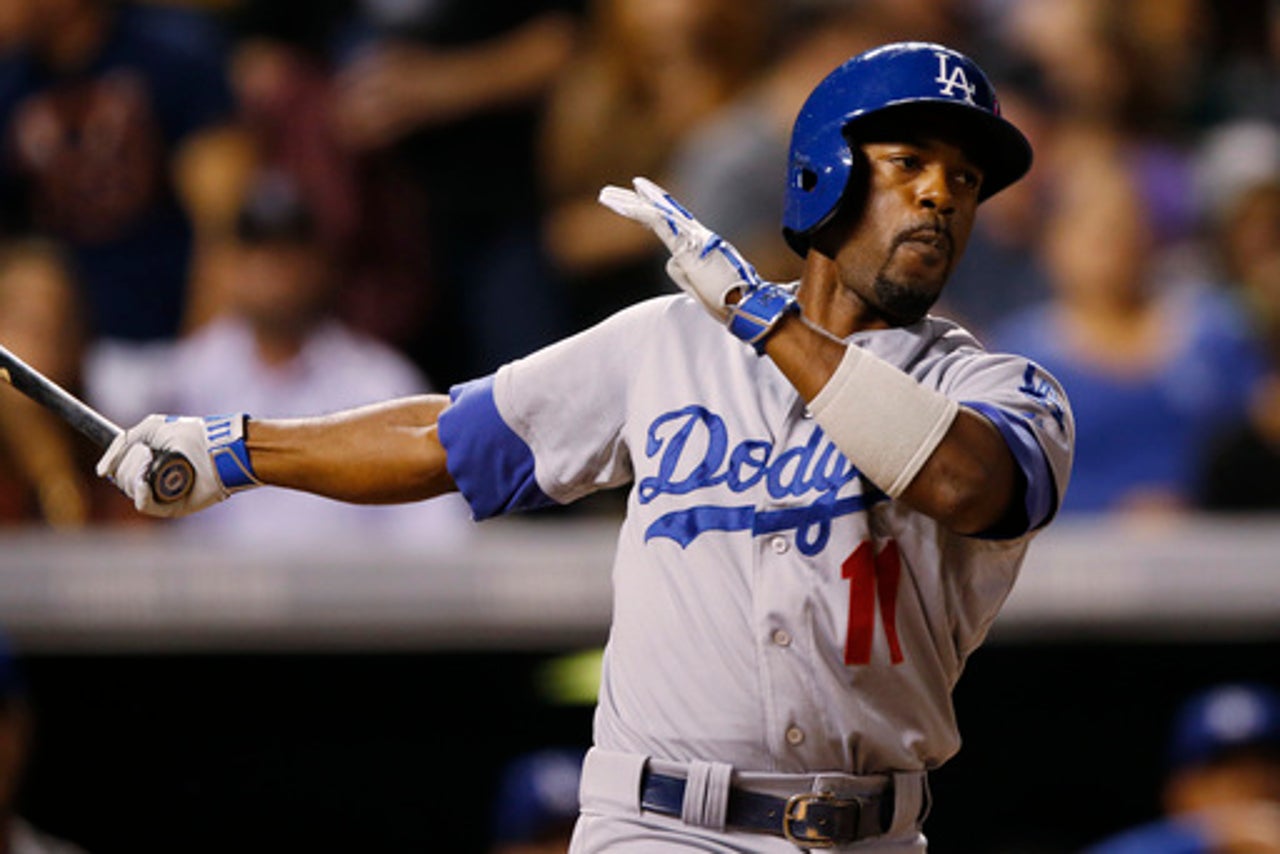 GLENDALE, Ariz. (AP) Jimmy Rollins isn't ready to shed the role of everyday shortstop.
The former National League MVP arrived at Camelback Ranch on Thursday after agreeing to a one-year contract with the Chicago White Sox earlier in the week.
Rollins, who spent 15 years with the Philadelphia Phillies, batted .224 with 13 homers last season as the regular shortstop for the Los Angeles Dodgers. He also served as a mentor to rookie Corey Seager, who played more down the stretch while Rollins was out with an injury.
In Chicago, the same opportunity may present itself. The White Sox are hoping for big things from shortstop prospect Tim Anderson, a former first-round pick. They also have Tyler Saladino, who played mostly at third base last season, ticketed as a shortstop candidate.
''This was the place that I could come in and fight for a position,'' Rollins said after Thursday's workout. ''I had a couple of other places to go to with some guaranteed spots, but no matter how well I was going to do I was going to be a `super-utility,' is what they like to call it these days.
''If that's your only option, you take it. But I had an option to fight for a starting spot and I'm here.''
Anderson batted .312 with 49 stolen bases at Double-A Birmingham last season. The 22-year-old will start the season in the minors but while in big league camp, he made a point of seeking out Rollins.
''I've heard a lot about him, all good things, he can play,'' the 37-year-old Rollins said of Anderson. ''Whatever he picks up, whatever he has to ask, I can probably answer. If I can't, then I won't lie to him.''
Manager Robin Ventura likes to hear that about his new shortstop.
''You immediately see the impact a guy like him has,'' Ventura said. ''That's just the way you like to see the game take care of their own. He's an older guy, and immediately finding a way to get over there, just start a relationship and mentor him a little bit in spring training.''
A three-time All-Star and four-time Gold Glove shortstop for Philadelphia, Rollins helped the Phillies win the World Series in 2008 and the NL pennant the following year.
Ventura's focus for the season is on what Rollins can still do on the field and where he fits with a team that has new infielders in Todd Frazier and Brett Lawrie, as well as holdovers Saladino and Carlos Sanchez.
Rollins has played 2,192 games at shortstop, eighth all time in the majors. He last played a position other than shortstop in 2002, with an inning at second base.
''He's a very fit 37, so he can still move around,'' Ventura said. ''He looks great running around.
''We're going to see as he goes through spring training, how he feels and how he's playing. Knowing the individuals we have, we have some versatility to change it up somewhat.''
Conditioning is part of the reason Rollins has remained at shortstop while others have changed positions.
The 2007 MVP, listed at 5 feet 7 inches and 175 pounds, still looks much as he has throughout his career.
''I've always stayed in shape, always watched my weight in the offseason because I know that as you get older it's harder to lose those pounds, you don't do it as quickly,'' he said.
As for last season, the switch-hitter struggled at the plate but still contributed to the Dodgers' NL West championship.
''You have to find a way to spark the team,'' he said. ''You do that any way possible, but there are going to be times you're just not going to hit. If you're stuck in your own way because you're not hitting the ball, don't show up.
''I've never wanted that to be the case. I have to have an impact somehow. Being in the middle of the field, you're basically involved in every play. So you have to stay focused.''
Rollins is also focused on playing as long as possible - ''until they basically take the uniform and tell me to go coach somewhere,'' he said. ''Who knows how long that will be.''
---
---