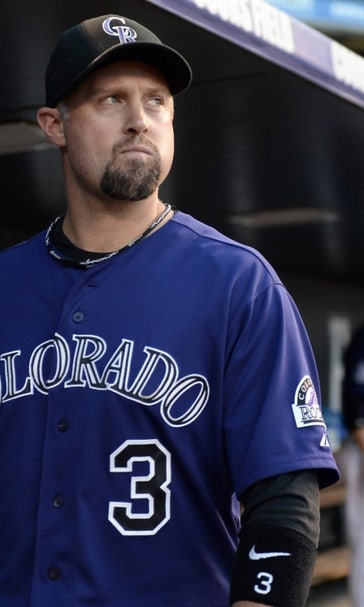 Rockies put Michael Cuddyer, Eddie Butler on disabled list
June 9, 2014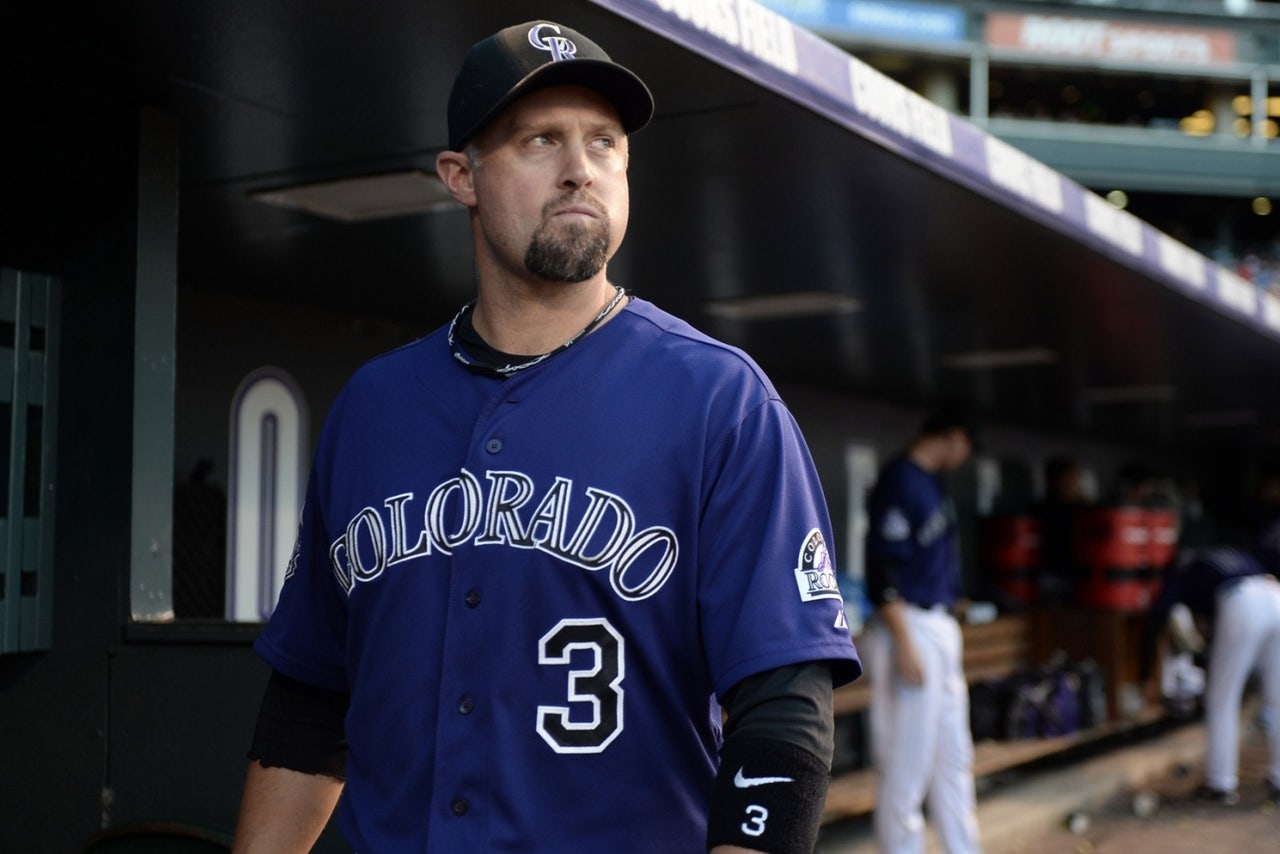 The Colorado Rockies put outfielder Michael Cuddyer and right-hander Eddie Butler on the 15-day disabled list and selected the contract of right-hander Christian Bergman to make his major league debut.
Bergman started Monday night against Atlanta.
In addition, the Rockies announced on Twitter that outfielder Carlos Gonzalez will have exploratory surgery on his injured left index finger. The procedure will take place in Cleveland on Tuesday.
Gonzalez went on the DL earlier this month.
Cuddyer is out because of a strained left shoulder and Butler has inflammation in his right rotator cuff. Cuddyer has not played since being injured diving for a grounder when playing third base Thursday against Arizona. He is scheduled to have an MRI on Tuesday.
''Fortunately it's his left shoulder, but it's affecting when he swings,'' Colorado manager Walt Weiss said. ''There's some concern there because it's still pretty sore. We'll get the test done and everything. Initially we were hoping he would feel better by now.''
This is Cuddyer's second stint on the DL after missing 28 games with a strained left hamstring. He is hitting .317 with five home runs this season.
The 23-year-old Butler allowed six runs and 10 hits in 5-1/3 innings in his major league debut during Friday's 7-2 loss to the Dodgers. Weiss said Butler felt fine after the start but was sore the next day.
''We're going to be cautious with a young pitcher like Eddie,'' Weiss said. ''No reason to push it so we're going to give him time, let that soreness go away and hopefully it's not anything serious. We don't think it is right now.''
The Rockies have been hit with several injuries in the last month. Third baseman Nolan Arenado broke his finger at Atlanta on May 23 and will miss at least a month. Gonzalez played through pain throughout the season before being placed on the 15-day DL on June 3.
Pain in the index finger had lingering when Gonzalez consulted hand specialist Thomas Graham at the Cleveland Clinic on May 29 when the Rockies were starting a series against the Indians.
The Rockies also lost starter Jordan Lyles to a broken left hand last week.
''You've got to stay away from that type of feeling that we're jinxed,'' Weiss said. ''I talked in spring training that we're going to go well beyond the 25-man roster that we broke camp with and that's been the case. We're just getting hit early and often with the injury bug.''
Bergman was 4-4 with a 3.84 ERA in 12 starts for Triple-A Colorado Springs. He is the fourth Rockies pitcher to make his major league debut this season.
The Rockies also recalled righty Chad Bettis from Triple-A and designated reliever Wilton Lopez for assignment.
---
---