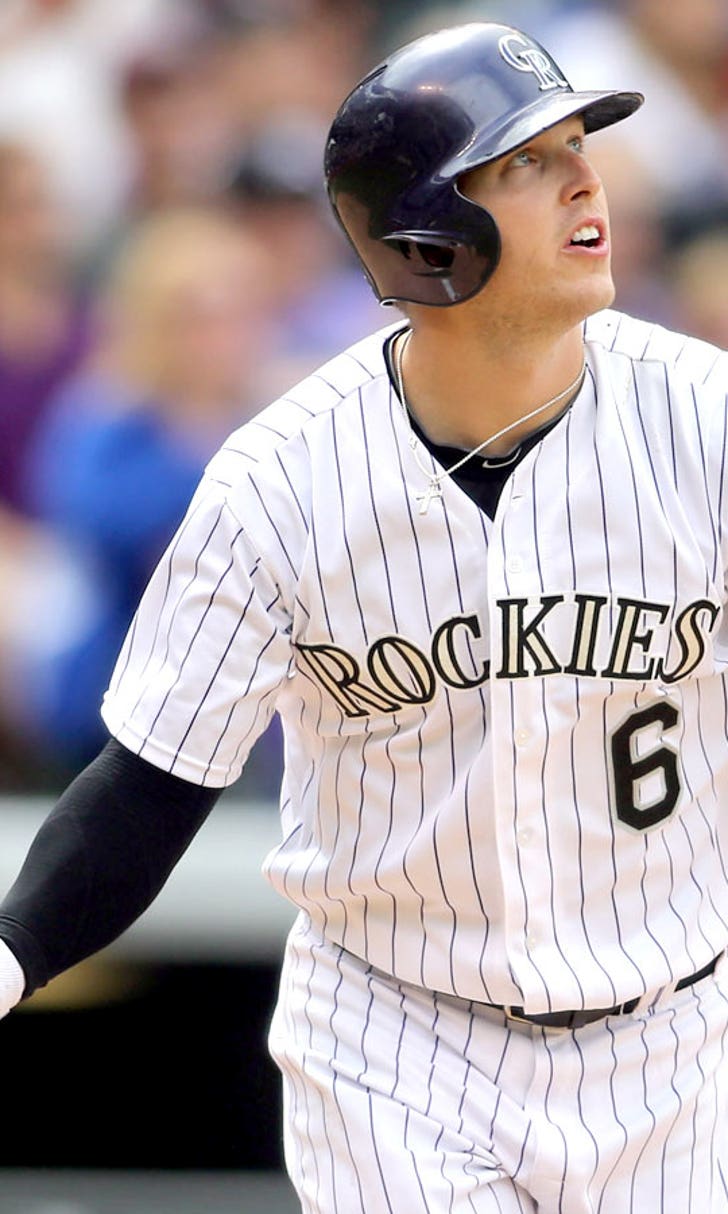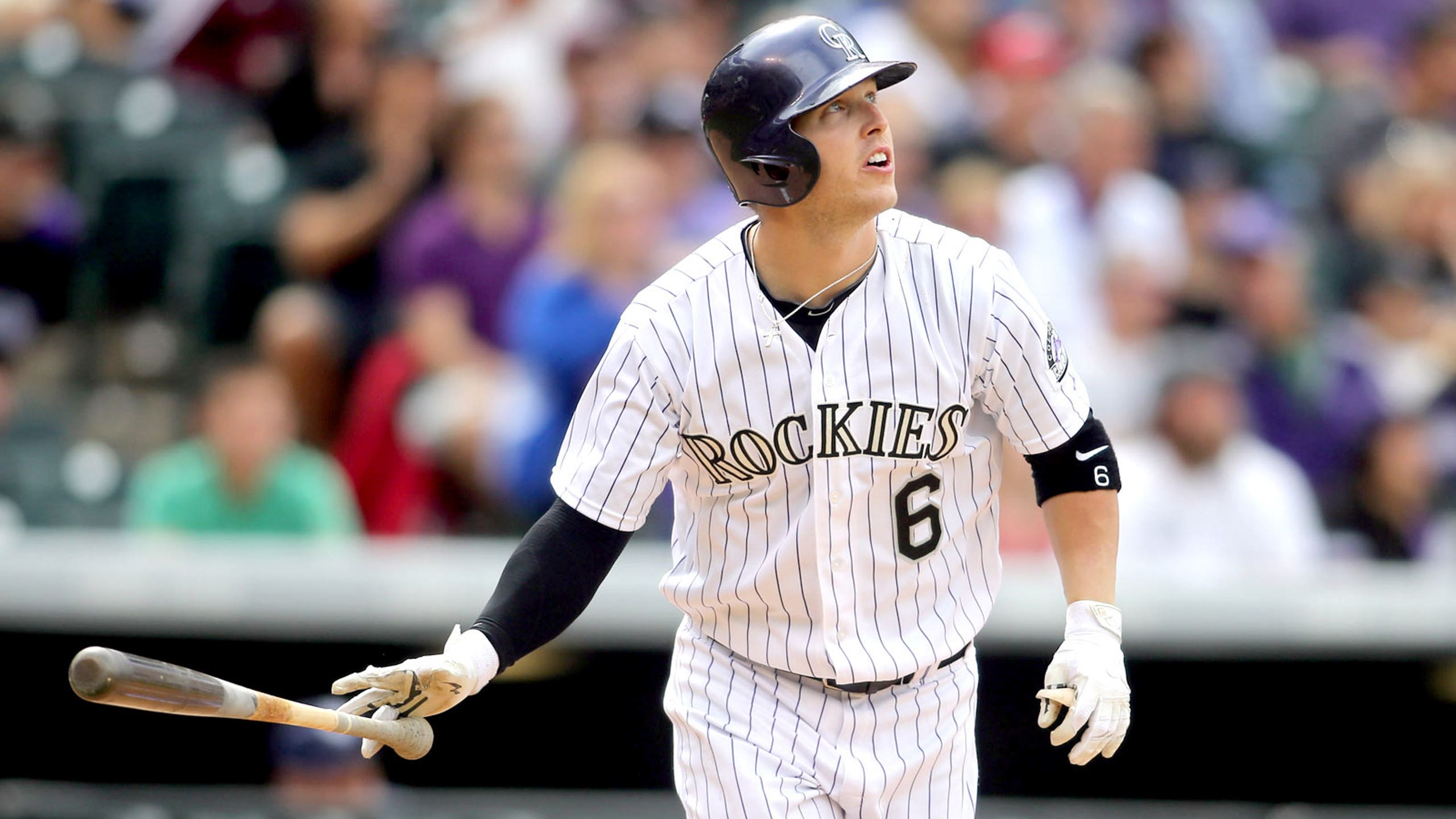 Rockies OF Corey Dickerson trying to tune out trade rumors
BY foxsports • January 27, 2016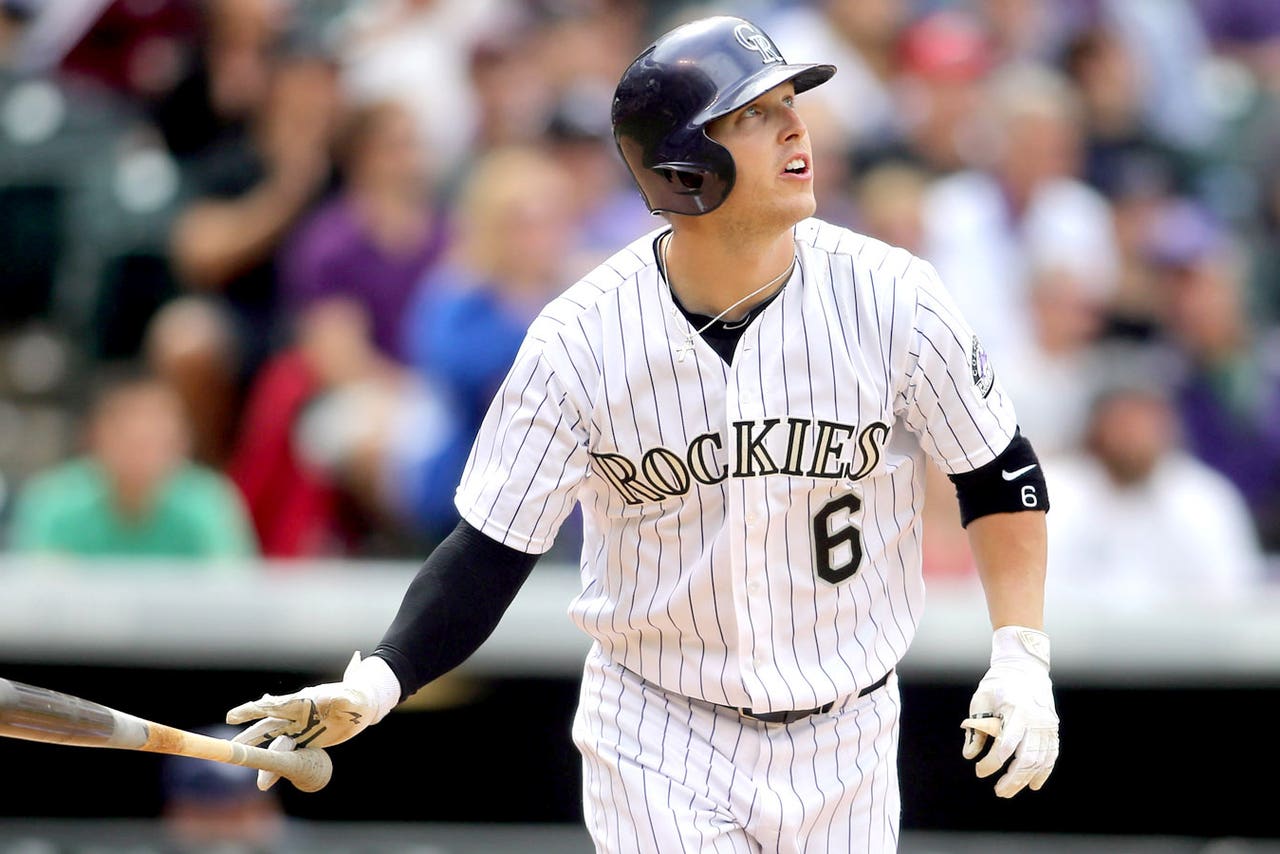 Rumors surfaced on Tuesday that Corey Dickerson might soon be on his way out of Colorado, but the Rockies outfielder is doing his best to ignore the speculation and remain focused on preparing for a productive 2016.
FOX Sports MLB insider Ken Rosenthal reported Tuesday that industry sources believe that Dickerson will likely be the outfielder from the Rockies now-overcrowded outfield to be traded. Both Rosenthal and the Tampa Bay Times reported that the Tampa Bay Rays are interested in the left fielder.
Dickerson is well aware of the trade speculation, but he isn't necessarily concerned about it.
"No one [officially] has contacted me," Dickerson told MLB.com. "Family have asked me about it, but I'm just going about routines as I usually do and trying not to think about it too much."
Speculation that the Rockies would likely trade one of their outfielders immediately followed the acquisition of free-agent outfielder Gerardo Parra, which added a fourth outfielder to an already sufficient Colorado outfield of Dickerson in left, Charlie Blackmon in center, and Carlos Gonzalez in right.
Dickerson has been pinpointed as potential trade bait because he is under team control for the longest period, as he won't be a free agent until after the 2019 season.
Although multiple reports peg Dickerson as a target for a deal, the Denver Post cites a source that suggests that the Dickerson trade speculation should be taken "with a decent-sized grain of salt."
After being limited to 65 games due to a recurring plantar fasciitis injury and a rib injury, Dickerson is most focused on preparing for a healthy and productive season in 2016.
"I want to do more than the normal person would," he said. "I want to do all the little things, the things you may not see. I look at it as an opportunity to reach my goals and help my team win. I'm a Rockie, and I know it takes a lot to make a trade happen. But either way, I look at it as I'm playing professional baseball, and I have to get ready."
---
---