Major League Baseball
Major League Baseball
Rockies lose 8-2 to Dodgers
Published
Aug. 20, 2011 2:42 a.m. ET

Jason Hammel's disappointing season reached a new low.
The Colorado Rockies starter, whose spot in the rotation could be in doubt, lasted just three innings in an 8-2 loss to the Los Angeles Dodgers on Friday night. It was the shortest start of the season for Hammel and the third time in four starts this month and ninth time in 25 starts overall he has yielded at least six runs.
Hammel (7-12) gave up single runs in each of the first two innings and four with two outs in the fourth. Three of those runs scored on Rod Barajas' homer. The outing pushed Hammel's ERA to 5.24, the highest it has been all season, save for April 6 when it stood at 7.20 after he pitched five innings in his first 2011 start.
Hammel was coming off a start Saturday at St. Louis where he held the Cardinals to one run in 6 1-3 innings, the fewest runs he had allowed since June 5.
''Jason did not have a good start at all,'' manager Jim Tracy said. ''It was just completely different from what I observed ... in St. Louis. I saw a guy that was very aggressive at St. Louis, attacking hitters, going after bats. Tonight, I saw a guy that was really, really trying to refine his pitches, really trying to place them right on edges.''
The Rockies were coming off a series win against the Marlins when they won the rubber game Wednesday. There was no chance to gain more momentum against the Dodgers because of Hammel, who put the Rockies in a big, early hole against Hiroki Kuroda (9-14). He gave up four hits and two runs in six innings and despite his record has a 2.88 ERA.
Jonathan Herrera, who pinch-hit in the third when Hammel was due to bat for the first time, walked and scored on Carlos Gonzalez's single to make the score 6-1. Coming back from that deficit against Kuroda was a tall order for the Rockies, who are 10 games below .500 with 36 games remaining and tied for third in the NL West with the Dodgers.
''We need to finish strong,'' said Troy Tulowitzki, who doubled home the Rockies final run in the sixth. ''Especially guys that want to be in this locker room next year need to go out there and play the game the right way, show their teammates they respect the game and they respect the other people in his locker room.''
The Rockies have alternated wins and losses every game for six games.
Hammel threw 70 pitches in three innings - his shortest start since Sept. 30, 2010 - and is 1-2 with a 9.33 ERA in four starts this month, yielding 23 hits and 21 runs in 24 1-3 innings. This was Hammel's 13th start of the season at Coors Field where he is 3-9 with a 6.01 ERA.
''I worked tirelessly to figure this out,'' Hammel said. ''Obviously, I'm not fulfilling expectations right now. It's very disappointing to me and of course, the whole organization, too. Point the finger at me for holding this organization back right now. If we want to get going in the right direction, I need to figure it out.''
Justin Sellers, the second batter of the game, hit an opposite-field double just inside the right-field foul line and scored when Aaron Miles followed with a single. Hammel got Matt Kemp to ground into a double play, an escape from further damage that didn't give Hammel any momentum.
He gave up a leadoff double to Juan Rivera in the second, and he scored on Barajas' one-out single. In the third, Hammel walked Miles with one out and threw a wild pitch while in the process of striking out Kemp. Hammel walked Rivera, compounding matters by throwing a wild pitch on ball four. James Loney singled home a run, and Barajas, who left the game in the sixth with a mild right groin strain, lined a three-run homer into the left-field stands. It was his 12th homer of the season, his fourth against the Rockies.
The Rockies will soon have options for their rotation. Alex White, acquired from Cleveland in the trade last month for Ubaldo Jimenez, made his fourth and final rehab start Thursday for Double-A Tulsa and came to Denver on Friday. The Rockies haven't said whether he'll make another rehab start. Also, left-hander Drew Pomeranz, also acquired in the Jimenez deal, made his organizational debut Wednesday with seven scoreless innings at Tulsa. He seems destined to join the Rockies when rosters expand next month, if not earlier.
''If I start thinking about that, I'm going to get in trouble,'' Hammel said. ''But this is a results-based business, and right now the results aren't there.''
Tracy acknowledged Hammel's place in the rotation could be a topic of discussion.
''Obviously there are some other people as the result of a trade that was made at the end of July,'' Tracy said. ''After I have an opportunity to sit down and completely digest all of this, we'll move forward and talk about and think about what it is that we're going to do, but not tonight.''
NOTES: The Rockies streak of hitting a home run ended at 10 consecutive games, tying the season-high. ...Two doubles gave Rockies first baseman Todd Helton 26 for the season and 553 for his career. He's seven behind Hall of Famer Eddie Murray and Jeff Kent, who are tied for 21st all-time with 560 doubles. ... Rockies outfielder Ryan Spilborghs (right heel) will begin a rehab assignment Saturday at Triple-A Colorado Springs that is expected to last until the rosters are expanded. He has been on the disabled list retroactive to Aug. 5. ... Relievers Matt Lindstrom (inflammed nerve, right arm) and Huston Street (right triceps strain) will throw bullpen sessions Saturday for the first time they went on the disabled list - Aug. 6 for Lindstrom, Aug. 9 for Street - and if all goes well, they will pitch Monday and Wednesday at Colorado Springs on a rehab assignment.
---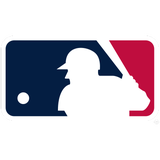 Get more from Major League Baseball
Follow your favorites to get information about games, news and more
---