Major League Baseball
Major League Baseball
Rockies aim to keep season on the down low
Published
Feb. 27, 2014 4:28 p.m. ET

SCOTTSDALE, Ariz. (AP) In the dry, thin air of Colorado, fly balls are folly.
The Rockies believe the best way to escape the NL West basement is to keep everything on the ground floor.
''You've got to have groundballs,'' said right-hander Jon Gray, one of Colorado's top prospects. ''It's just really important if you're going to pitch for the Rockies.''
The philosophy of keeping the ball low in the strike zone is apparent wherever you go in the Rockies' spring training complex. Second-year manager Walt Weiss preaches it in team meetings and to reporters. Strings are often set up in front of the catchers in the bullpen to designate the target area.
Coach Rene Lachemann could be heard congratulating right-hander Tyler Chatwood for three straight groundball outs in Thursday's intrasquad game.
''That's one of the absolutes,'' left-handed setup man Rex Brothers said. ''It started last year. And especially where we pitch, everybody knows that the ball will fly there.''
The issue of balls jumping off the bat a mile above sea level at Coors Field is nothing new. The Rockies have spent the 20 years of their existence looking for a solution.
There's a spacious outfield, a humidor was installed to store baseballs and they've targeted pitchers with specific skill sets.
Take starter Brett Anderson, acquired from Oakland in an offseason trade. While he struggled last season, he induced 280 groundballs and 24 double-play grounders in 2009.
''He profiles well for what we're trying to do here,'' Weiss said.
The Rockies want to see sinking pitches and effective changeups. And their best pitchers fit the profile.
Top left-handed starter Jorge De La Rosa ranked 21st in the majors last season in groundball-to-fly ball ratio en route to going 16-6 with a 3.49 ERA.
''There have been a few of them lately that have changed their careers at Coors Field,'' Weiss said. ''They've used Coors Field as the steppingstone and that was unheard of years ago, as a pitcher. He's one of those guys. He's been really successful at our place. He had a phenomenal year last year.''
Top right-handed starter Jhoulys Chacin, who went 14-10 with a 3.47 ERA last season, induced 30 groundball double plays. That ranked second in the majors behind St. Louis' Adam Wainwright (32). His 305 groundballs tied for 18th-best.
''He got really good and really embraced the philosophy of being able to put the ball on the ground,'' Weiss said of Chacin. ''He was very good at getting double plays when the situation called for it.''
But while the Rockies lowered the number of home runs allowed to 159 last year from 198 in 2012, there's still room for improvement.
They ranked seventh in the NL in groundball-fly ball ratio and only 13th with 111 double plays as they went 74-88 in an injury-riddled season.
But with De La Rosa, Chacin and Anderson, and with Gray and fellow top prospect Eddie Butler potential call ups this season, they'll have plenty of arms trained on keeping the ball down.
''You hear the horror stories and stuff,'' Anderson said of pitching at Coors Field. ''But like I've told people before, keep it down and from what I've seen and what I've heard there's going to be a tremendous defense behind me. Let those guys go out there and make plays.
''Whether you're in Williamsport or Yellowstone, you keep the ball on the ground it's not going to go out of the yard.''
NOTES: Butler allowed one run in two innings in the intrasquad game, which included no regulars. C Mike McKenry had a two-run single. ... LHP Franklin Morales starts Friday's exhibition opener vs. Arizona.
---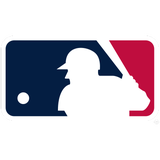 Get more from Major League Baseball
Follow your favorites to get information about games, news and more
---